The 10 most expensive deals of the 2021 January transfer window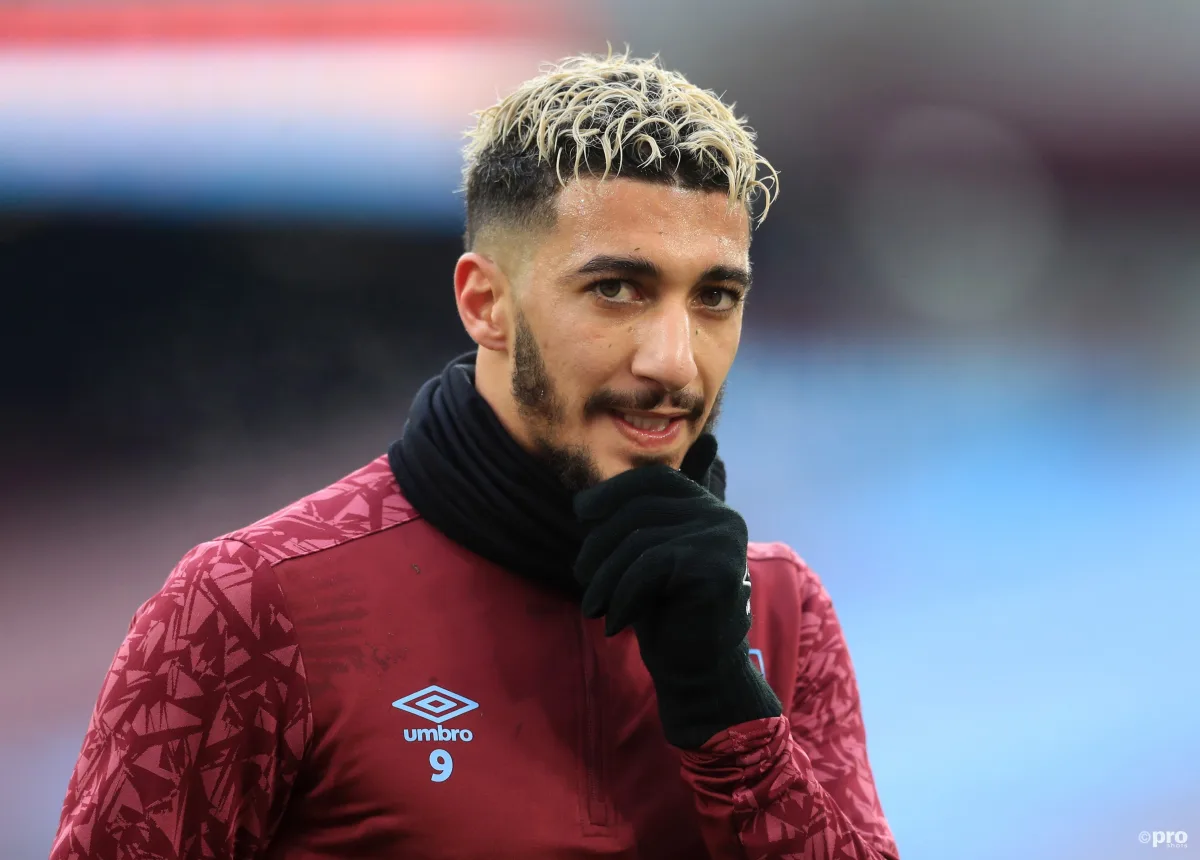 The 2021 January transfer window will go down as one of the quietest in history, with most clubs around Europe still struggling financially due to the coronavirus pandemic.
For example, the usually free-spending Premier League teams parted with around £70m in the winter window, with most clubs recruiting via loan deals and free transfers.
Still, money was spent here and there around Europe.
10. Dennis Man (Steaua Bucharest to Parma, £12m)
Dennis Man's move from Romanian League One had been on the cards for a while following his exploits with FCSB, where he was named Romanian Footballer of the Year in 2020. He is considered one of the golden boys of Romanian football, and finally earned his move to a higher profile league when Parma bid late in the January transfer window, eventually signing him with just a few days to spare. The £12m fee made the deal the most expensive in the history of the Romanian top flight.
9. Pedro (Fiorentina to Flamengo, £13m)
Young Brazilian forward Pedro had tried and failed to make a move to Fiorentina work. He played only four matches for the Serie A side, however. A switch back to Brazil, however, was far more to his liking.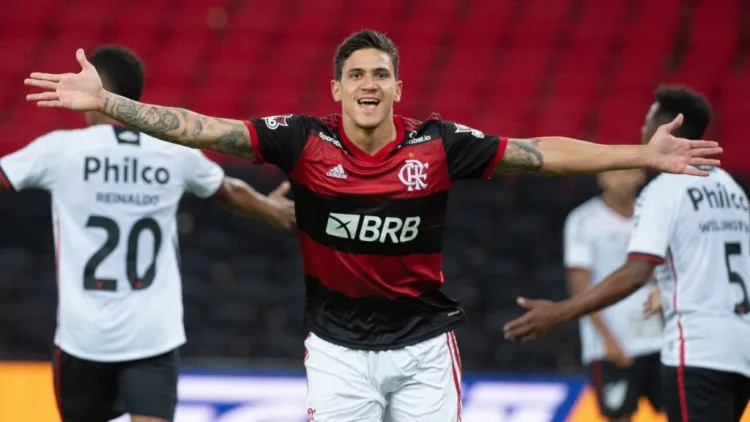 On loan at Flamengo for the duration of 2020, he has scored 16 goals in 32 appearances for the Rio giants in all competitions. It was a performance enough to earn him a Brazil debut. Shortly after his loan expired, Flamengo made the deal a permanent one.
8. Morgan Sanson (Marseille to Aston Villa, £14m)
Aston Villa added to their already impressive midfield corps with Morgan Sanson from Marseille. The French midfielder has long been of Ligue 1's star performers and is now set for his first challenge abroad. Sanson is a player capable of doing it all. He does not quite fit into the pigeonhole of being either a creative or box-to-box midfielder, falling somewhere between the two pegs. Nevertheless, the 26-year-old appears to have got out of Marseille at the right time and joins an Aston Villa side having a fine season.
7. Paulinho (Braga to Sporting CP, £14m)
Paulinho is Braga's leading goalscorer in Europe after overtaking Alan's record following a goal in the Europa League this season. But, it is his exploits in the Primeira Liga which led to Sporting parting with a not-to-be-sniffed-at £14m to sign him from league rivals Braga in the winter transfer window. Though he has not been particularly prolific in 2020/21, having netted only three goals in 12 appearances, the season before he scored 17 in 27, solidifying his reputation as a reliable centre-forward in Portugal.
6. Nicolo Rovella (Genoa to Juventus, £16m)
Nineteen-year-old central midfielder Nicolo Rovella had made fewer than 10 starts in Serie A before Juventus decided they had seen enough to warrant a £16m outlay. In the 2020/21 season, Rovella had started seven games in the league for Genoa before his move to the Bianconeri was confirmed in January.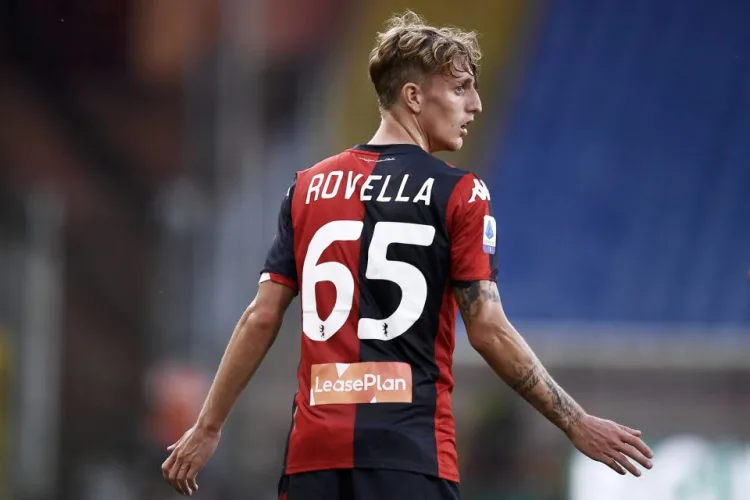 This is definitely viewed as a deal for the future, as Rovella was subsequently loaned back to Genoa for the remainder of the campaign.
5. Krepin Diatta (Club Brugge to Monaco, £18m)
Manchester United are one of the clubs who have previously taken note of the quality of Senegalese winger Krepin Diatta. Monaco, however, were the side who were ultimately prepared to stump up the cash to sign him in the transfer window. He posted some formidable numbers in the Belgian league this term, scoring 10 goals and creating another two in just 19 appearances. He has already made his debut for Monaco, a side chasing Champions League football in Ligue 1. Following Jeremy Doku's move from Anderlecht to Rennes in the summer, he is the second promising winger to move from Belgium to France in recent months.
4. Dominik Szoboszlai (RB Salzburg to RB Leipzig, £18m)
Another deal that was concluded before the January transfer window opened was RB Leipzig using their connections at Red Bull Salzburg to land talented central midfielder Dominik Szoboszlai. The Hungarian is viewed as a superstar of the future and was heavily linked with a move to Arsenal before RB Leipzig swooped in to bring him to the Bundesliga. He had contributed to 11 goals in 11 starts via four scored himself plus seven assists in the first six months of the 2020/21 season with Salzburg before making the switch to Leipzig.
3. Amad Diallo (Atalanta to Man Utd, £19m)
During the summer, Man Utd secured a deal for one of the most exciting young prospects in Europe when they agreed a deal with Atalanta for forward Amad Diallo. Though the deal was virutally concluded some months ago, Diallo would not actually join Man Utd until January of 2021.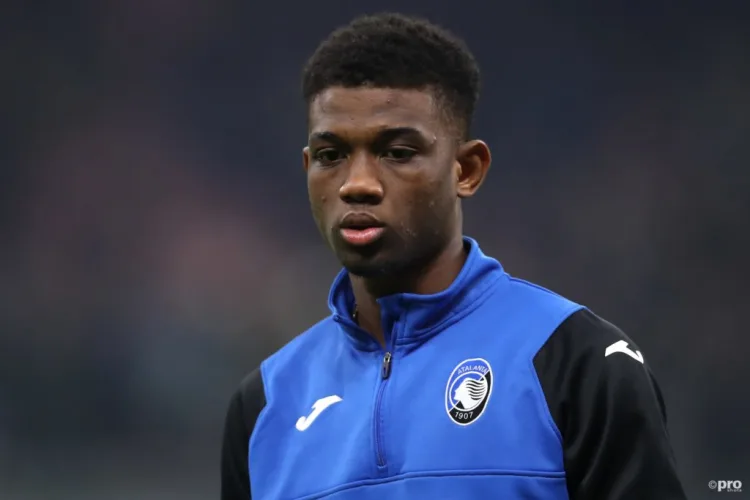 The Ivorian is viewed as a star of the future, and is already a favourite of the Old Trafford faithful after he helped Man Utd U23s defeat arch rivals Liverpool 6-2, grabbing a couple of goals for himself, including a Panenka penalty.
2. Sebastien Haller (West Ham to Ajax, £20m)
There is no doubt about it: Sebastien Haller was a Premier League flop at West Ham. Expected to be a target man due to his stature, in reality he is a far subtler player than that and was not exploited properly at the London Stadium. Back in the Netherlands, where he made his name with Utrecht, Haller is already experiencing better fortunes. His creative talents have been highlighted by four assists in six Eredivisie appearances for Ajax, while he has also scored a couple of goals.
Said Benrahma (Brentford to West Ham, £21m)
Tricky winger Said Benrahma was already on loan at West Ham from Brentford, but the Hammers have moved to make the deal permanent, using the money they claimed from the Haller deal to do so after selling him earlier in the transfer window. It was at the Bees where Benrahma's potential was properly unlocked, having largely been overlooked in France. He has yet to truly explode onto the Premier League scene, but West Ham's investment in him is a vote of confidence that he eventually will.