Should Real Madrid sign Lazio midfielder Sergej Milinkovic-Savic?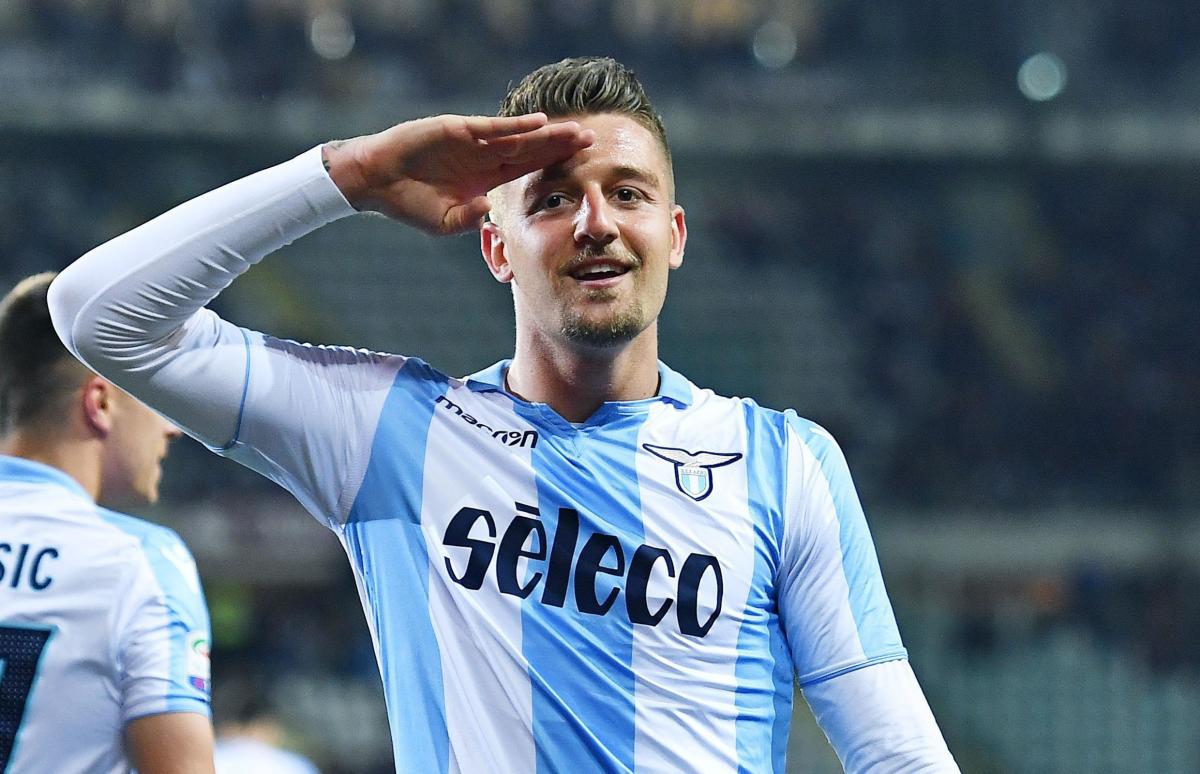 Real Madrid look like a team that desperately need some new ideas and fresh faces sooner rather than later.
The Spanish giants are on the verge of getting knocked out of the Champions League and sit six points behind first-placed Atletico in La Liga, despite playing an extra game.
With the wolves at the door and Zinedine Zidane desperately clinging on to his job in the capital, the January transfer window can't arrive sooner. 
But who could Madrid bring in next month to help turn the corner on their poor start to the season?
One of the most interesting transfer rumours to propose a solution to the current predicament has come from Calcio Mercato, with a report suggesting that Madrid could be interested in making a move for Lazio midfielder Sergej Milinkovic-Savic.
READ MORE: 
Why would Real Madrid sign Milinkovic-Savic? 
Madrid, as always tends to be the case, have spent much of the year being linked with the biggest stars in world football.
In 2020 that means either Kylian Mbappe or Erling Haaland will be going to Real Madrid next year because that's what the best footballers do: they move to Madrid.
However, behind the glitz and glamour of either striker, a midfielder like Milinkovic-Savic may actually be of far more use to Madrid.
The Serbian midfielder has developed into an outstanding advance playmaker in Serie A and when we compare him to like-for-like alternatives in the Madrid squad it certainly suggests he could bolster a key area.
For example, Luka Modric is no spring chicken at 35 years of age, Toni Kroos is only 30 but certainly plays like a 35-year old at the moment and Federico Valverde is out with a nasty shinbone injury. Add to that the almost certainty of Isco leaving the club in January or at the end of the season and that crowded area of pitch suddenly looks vacated and ready for a new player to make his own.
Could they afford Milinkovic-Savic?
While it may seem rather obvious that a player like Milinkovic-Savic would undoubtedly improve what Madrid currently have on offer in midfield, the question over the player's availability is much harder to answer.
The 25-year-old joined Lazio in 2015 for a modest fee of £16 million, but his reputation has blown up since then as he's become one of the most sought after players in European football. The player also has a contract with the Serie A club until 2024, which would essentially mean Lazio could name their price and feel very little urge to budge.
And when it comes to selling their key players that's exactly what Lazio tend to do. £27 million for Keita Balde and £35 million for Felipe Anderson suggest the club only sell when they feel as though they're making a healthy profit. And reports in recent years have suggested the Italian club will want as much as £60 million for Milinkovic-Savic when a super club eventually gets serious about signing him.
That would, in turn, force Madrid into making some tough decisions. The Spanish giants kept their powder dry in 2020 so they could spend a fortune next summer, but £60 million for Milinkovic-Savic may force them into abandoning any hopes of signing Haaland or Mbappe. Or, essentially, make them choose between one or the other.