Ronaldo – Pogba swap is crazy enough to actually work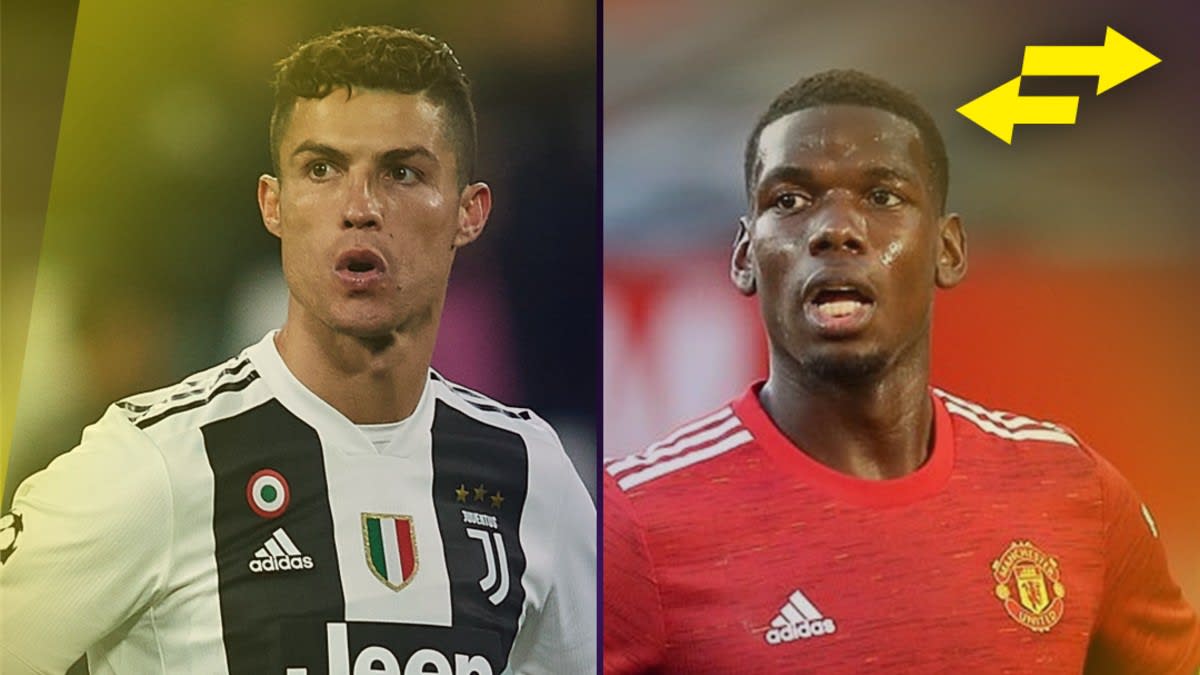 Paul Pogba's Manchester United future has never looked in more doubt. Mino Raiola, his agent, has already set the ball rolling to return the World Cup winner to Italy, and Juventus.
But with the Serie A giants not in a position to pay an outright fee for the player, talk has moved onto swap deals. Paulo Dybala moving to Old Trafford was discussed last week, but the conversation has moved on further. Miguel Delaney on the Football Ramble podcast raised the topic of a Cristiano Ronaldo – Paul Pogba swap.
Let's look at some reasons why it could – and couldn't – happen.
Ronaldo – Pogba swap – why it could happen
Juventus have a Ronaldo problem
Cristiano Ronaldo remains Juventus' most valuable player and also their biggest issue. As Delaney refers to in the podcast, Ronaldo's advancing years means he doesn't contribute to the kind of progressive, collective football that Juventus want to move towards.
And while his goals continue to propel this team forward, and the difference between him being there and not is stark. It is that exact problem that is leading Juve to think about the situation, and whether they should look to evolve the team under Andrea Pirlo.
2. Juventus have a Ronaldo salary problem
Ronaldo's contract expires in 2022, meaning he would be free to negotiate terms with another club in nearly 12 months from now. At that point, obviously, Ronaldo ceased to hold any value that Juve could use in bargaining for other players. And with their finance concerns post-Covid, that's value that they can't afford to lose.
And let's not forget that his £30m+ salary is far and away the biggest outlay. That payment is restricting Juve's ability to do business and so removing this would allow a Pogba-style deal to be completed, one that is very difficult otherwise.
3. United welcome home a hero
Ronaldo has often flirted with the idea of returning to Manchester United and has stated his desire to go back. Irrespective of the tactical ramifications of his return, his commercial benefit and the sheer positive vibes that such a deal would bring could prove tempting to the United hierarchy.
And in the process you cut your losses on a deal which, largely, hasn't worked. Pogba no longer wants to be there and his agent wants to get him out of there. If Juventus is the preferred destination, getting CR7 as part of the deal isn't a bad bit of business.
4. It allows a deal to be done without a fee
Given the relative valuation of both players at this point and their contract situations, a deal could be done without money exchanging hands. The problem of expiring contracts for both, with neither really wanting to extend, but not wanting to lose for nothing either. It's a deal both sides could see happening.
Ronaldo – Pogba swap – why it may not happen
Swap deals don't often happen
Swap deals are one of those transfer tabloid stories that are often mooted but very rarely come to pass. Valuing players are the same level and all the associated fees and contracts is quite difficult and can ultimately be problematic. So any time a 'swap' is mentioned, it doesn't often happen.
That being said, we are in a different transfer world now post-covid and deals that previously would have been avoided might, now, seem more acceptable.
2. Ronaldo will be 36 in February
No matter how fit Ronaldo is – and he can't be far off the fittest 35-year-old in the world – he turns 36 in February and there's no guarantee that his fitness will be retained over the type of contract – likely three years – he would want.
United are already paying Edinson Cavani – who himself turns 34 in February – a princely sum and that deal sits at odds with the policy until that point which focused on younger talent, such as Dan James and Aaron Wan-Bissaka. Ronaldo doesn't fit that approach.
READ MORE:
3. Champions League on Ronaldo's mind
Ronaldo wants another good crack at the Champions League. Do Manchester United look like a team that could be capable of winning that tournament any time soon? They've just failed to negotiate the group stages and are in no way guaranteed to be in it next season. It would be a pretty big risk – if that is Ronaldo's ambition – to commit to Old Trafford without participation in that competition being a lock.
4. Real Madrid and Pogba
Juventus seems to be the preferred destination for Pogba but Real Madrid would unquestionably like to do a deal for the player (if not the agent) if possible. Madrid's midfield needs refurbishing with high-level quality and if – if – Zinedine Zidane is still there, he would very much like to bring Pogba to Spain. Whether that clouds the issue remains to be seen.