Mario Balotelli at Monza: What can he offer in 2020?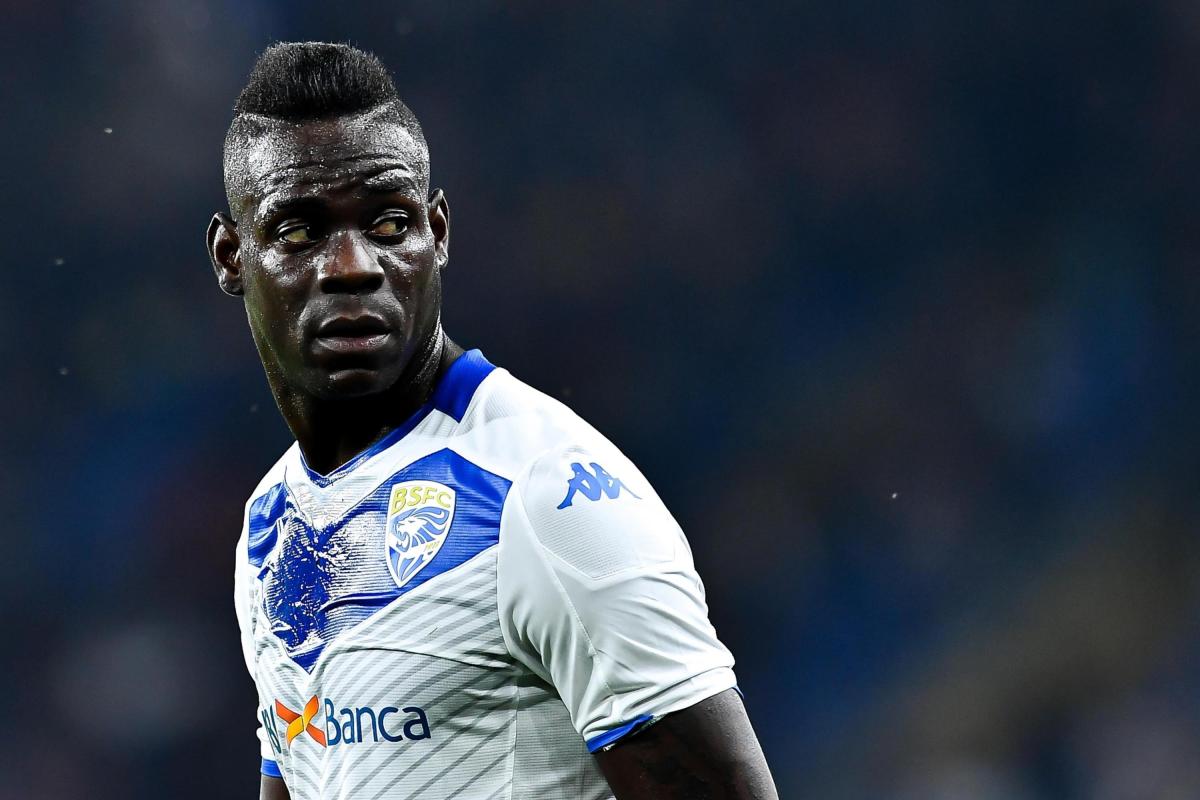 It seems that after five months without a club, Mario Balotelli has returned to the world of professional football.
The former golden boy of Italian football left Brescia by mutual consent in July after yet another falling out.
Many argued that when Balotelli joined his hometown club last summer that it was his last chance at the top, after years of wasting numerous chances at some of the biggest clubs in Europe.
Balotelli's foray at Brescia had echoes of Roberto Baggio's move to the industrial city in 2000. Both needed guaranteed playing time ahead of a major international tournament and both had become unwanted by all of the biggest clubs in Italy.
Whereas Baggio achieved legendary status in his four years with Brescia, Balotelli's spell never got off the ground. The former Inter and Milan striker scored a paltry five goals in 19 games.
And in true Balotelli fashion, he earned more yellow cards than he scored goals. His move back home was a gamble that didn't work out, neither for club nor player.
More news:
After his release from Brescia, nobody came calling. At 30 years of age, Balotelli's reputation was beyond repair. thought of as a petulant man-child who wouldn't knuckle down and act like a professional.
Rumours abound of moves to South America, but nothing arose.
Suddenly, renowned Italian transfer expert Gianluca Di Marzio confirmed via social media that Balotelli was close to joining Serie B size Monza, owned by one Silvio Berlusconi and ran by Adriano Galliani, former vice-president of Milan for 21 years.
Former Prime Minister Berlusconi took over Monza in 2018, with the goal to bring the struggling outfit to Serie A.
They are currently mid-table in Serie B, but are only four points away from a play-off place. Current members of the squad include former Milan and Tottenham striker Kevin-Prince Boateng and ex-Parma defender Gabriel Paletta.
Monza possess the best defensive record in the league, conceding only six goals. However, their main issue is scoring goals, with only nine to their name in nine games. Third-placed Lecce, by contrast, have scored 24.
Balotelli could form a mouth-wateringly volatile partnership with Boateng for Monza, should the deal be confirmed.
Even at 30 years of age, and even with all of the wasted potential, Balotelli can turn on the style when he so chooses. Should he finally accept to act like a professional and train hard, Balotelli could wrack up a number of goals in Serie B.
What a redemption story it would be, if Balotelli were to guide Monza into Serie A for the first time in their history.
But given Balotelli's track record, one would be foolish to bet on it happening.