Christian Eriksen at Inter: Why hasn't it worked?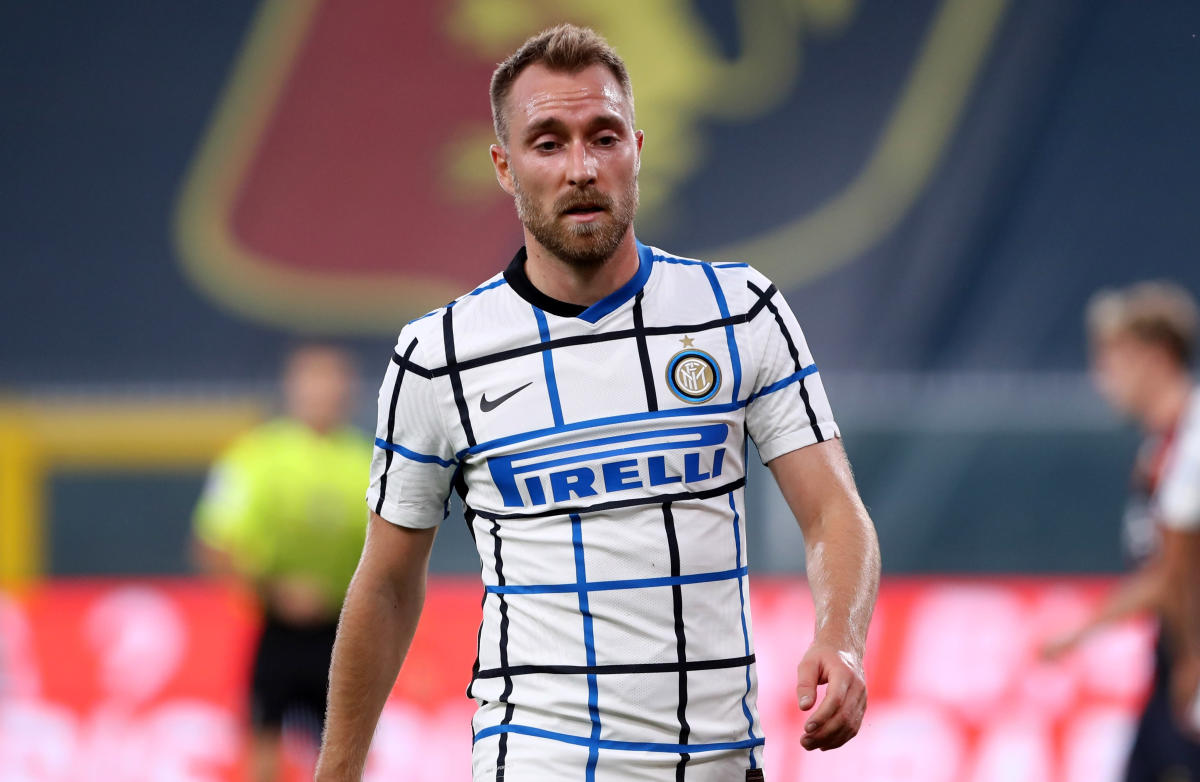 Christian Eriksen's time at Inter looks to be coming to an end after just a year in Serie A. CEO Giuseppe Marotta has confirmed that the Dane is now surplus to requirements at San Siro and that he 'is on the transfer list'.
It's thought that a bid of around £12m would be enough to secure the midfielder's services. It's quite the fall from grace for the playmaker, who thrived at Tottenham but has barely been used by Antonio Conte.
IInter paid £16.9 million for the Dane less than a year ago in a move believed by many in Italy to be a major coup for the Nerazzurri.
So, what has went wrong for Eriksen in Serie A?
Eriksen in Serie A
Eriksen joined Inter in the January transfer window, usually not the best time for players to arrive in Serie A who have never played in the league before.
Serie A takes some time to adjust to. A league famous for its obsession with tactics, some players can hit the ground running (Ashley Young is a perfect example of this) while others need time to bed in to their surroundings. Eriksen fell into the latter category.
Even from the start, there were questions asked about why the hugely talented Dane was bought by Inter. Antonio Conte, from the outset, had utilised a 3-5-2 system with the Nerazzurri. It's a favourite of his, stretching back to his time at Juventus in the early 2010s.
Eriksen clearly didn't fit into this system. He did however start in his first game for the club away to Udinese in a central midfield position.
After the restart, Conte shifted formations to a 3-4-1-2 in order to implement Eriksen into the setup. Yet the Dane failed to impress on the pitch when chosen from the start, and as Inter steamrolled to the Europa League final in August, Conte reverted back to his trusted 3-5-2, and Eriksen was relegated to the bench for much of their run.
Read more:
Assimilation issues
It was reported that part of Eriksen's struggles were due to the fact that he hadn't found a suitable apartment for he and his young family to live, and that he was still staying in a hotel close to the centre of Milan.
The feeling was that once he found a place, properly settled and learned Italian, Inter would see the Eriksen they thought they were buying from Tottenham.
| | | | | |
| --- | --- | --- | --- | --- |
| Club | Apps | Goals | Assists | Mins Played |
| 2019/20 Inter | 17 | 1 | 2 | 700 |
| 2020/21 Inter | 5 | 0 | 0 | 211 |
Serie A only
However, this has yet to materialise. Eriksen still hasn't found a suitable house for his family; is still living in a hotel; and he still hasn't picked up Italian.
The last issue is something Romelu Lukaku commented on recently whilst away with the Belgian national side.
"Eriksen has all the qualities to become a top player, and I want to help him. But first, he has to learn Italian," Lukaku told Kanal 5.
"I immediately got used to a new reality, but maybe he will need more time. With the language, he still has some work to do. If he learned Italian I am sure that everything would become easier for him.
"He could communicate better with everyone, team-mates and the coach, and would contribute more to the work of the whole team."
Furthermore, Conte also explained in an Interview with DAZN in July that he wanted to see 'more aggression' from Eriksen on the pitch. His laid-back attitude hasn't done him any favours with a coach who values passion and drive above all else.
So who wanted Eriksen?
Who exactly at Inter gave the green light for the signing of the Denmark international?
Nearly a year from his signing, all the evidence points to this being a signing made by general manager Beppe Marotta, and not one requested by Conte.
It was well known in Italy that Conte had actually wanted the club to sign Arturo Vidal from Barcelona in January. Conte and Vidal had worked together for three seasons at Juventus, and Vidal epitomises the kind of player Conte cherishes: dynamic, aggressive and passionate.
Eriksen doesn't have any of those attributes. His languid style clashes with what Conte demands of his teams.
Conte would eventually sign Vidal in the summer (but that's a different story altogether), and the Chilean, clearly past his prime, has clocked in nearly 300 minutes more of competitive football in Serie A than the Dane.
At some stage in the future we may get absolute confirmation, but from the outside looking in, the Eriksen deal seems like an opportunity that was seized upon by the club, without contemplating whether Eriksen would fit into Conte's scheme.
Marotta has a history of making similar deals at Juventus. Some deals worked and others didn't. If Eriksen is to be sold in January, we can probably put this move into the 'didn't work' category.