The proof that Mbappe doesn't like Messi and Neymar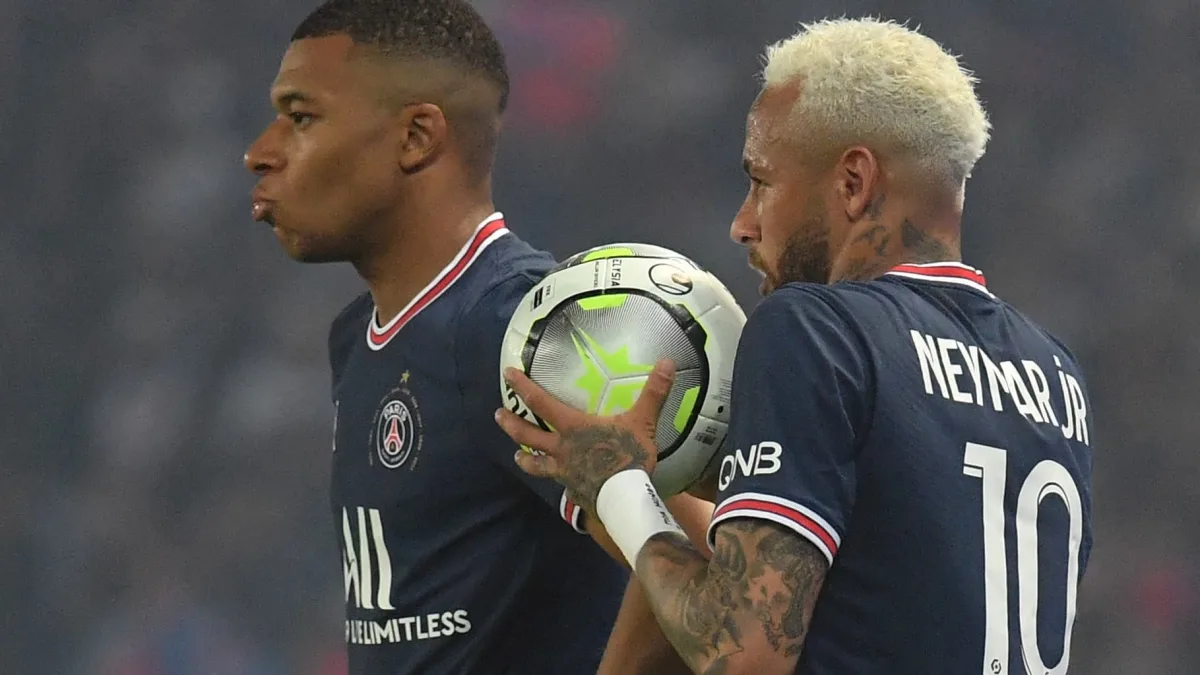 Rumours that Kylian Mbappe does not see eye to eye with strike partners Lionel Messi and Neymar are rife, with one statistic seeming to prove the Frenchman's distancing from his team-mates.
After a troubled first season together, Paris Saint-Germain's dazzling front trident is finally clicking.
Mbappe, Messi and Neymar have combined for 15 goals in eight games so far in the 2022-23 Ligue 1 season, with the latter duo also contributing seven assists each to the team cause.
They have also been on form in the Champions League, scoring between them all of PSG's five goals to date in victories over Juventus and Maccabi Haifa.
Reports of a rift between Mbappe and the South American duo, who have been firm friends since their Barcelona days, nevertheless refuse to go away, and in fact the numbers may even confirm them - as well as claims that the France striker is too greedy in front of goal.
The 'MNM' partnership in numbers
Mbappe is yet to give a single assist this campaign, while his colleagues have stood out both converting and creating scoring chances.
Messi alone has set up five of his strike partner's goals and a further three for Neymar, who in turn has assisted three times for Mbappe and twice for the Argentine.
September 19, 2022
But neither man has received an assist from the France international, creating an apparent imbalance in the forward line.
Signs of tension between the trio could be glimpsed as early as the start of August, when Mbappe looked furious at being removed from penalty duties in favour of Neymar after missing an earlier kick against Montpellier.
Later reports claimed that a team meeting was called in order to cool the rift, which seems to have been put on the backburner as PSG have racked up six consecutive victories on the back of their forwards' brilliant exploits.