Who is Xavi Simons? Dutch wonderkid who rejected Barcelona for PSG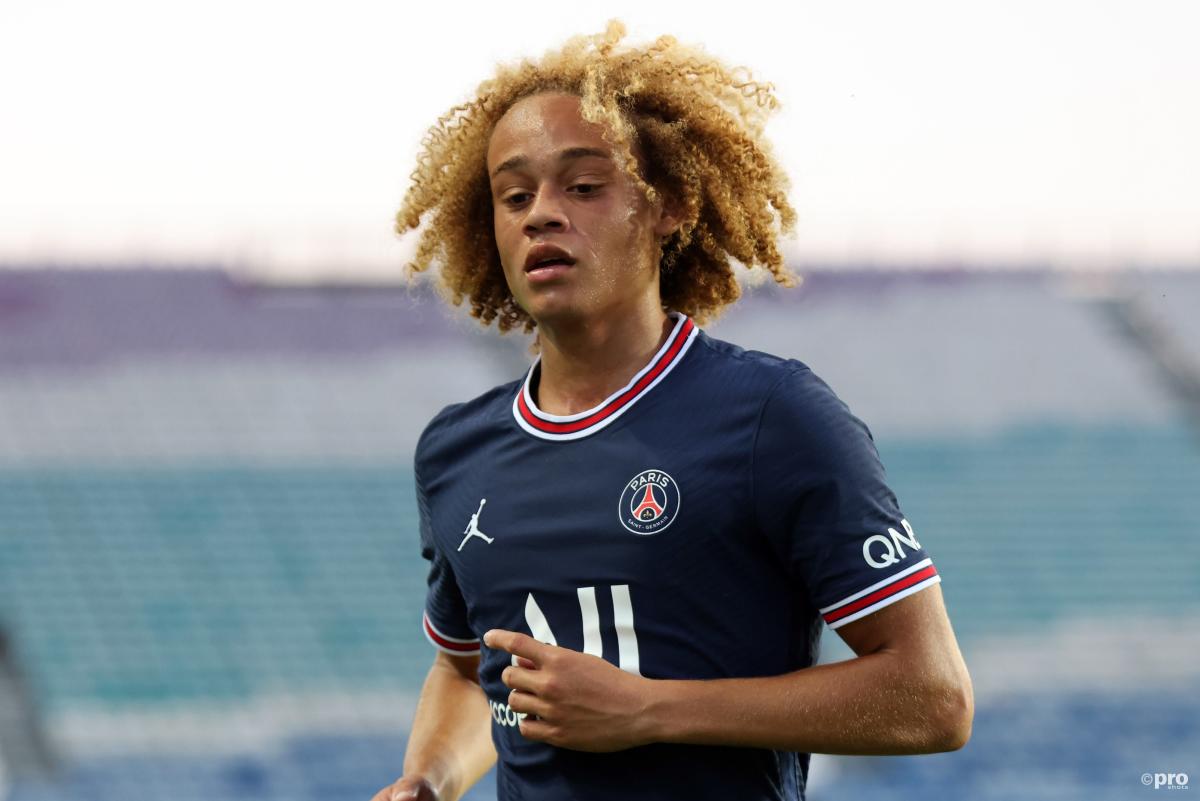 Paris Saint-Germain currently have superstars like Lionel Messi, Kylian Mbappe and Neymar in their ranks.
Due to their recent policy of buying superstar players, they have also lost plenty of youth players who have decided to move on for better opportunities at first team football.
One wonderkid they have managed to bring to the club and keep for now is Xavi Simons, whom they brought in from Barcelona in the summer of 2019.
Still just 18, the young Dutchman has a potentially marvellous career ahead of him.
What position does Xavi Simons play in?
Simons plays as a central midfielder.
How good is Xavi Simons?
Simons joined Barcelona's famed academy La Masia at the age of seven from previous club CD Thader.
He worked through the ranks of the youth system but never actually made a first team debut for the Catalan side after a contract dispute.
Simons would eventually leave for PSG as a free agent 16-year-old.
Unfortunately for Barca, they allowed a few youngsters of potentially wonderful talent to slip through their fingers, such as Ilaix Moriba in 2021 as an example.
In February of 2021, Simons made his debut for PSG in a Coupe de France match against Caen, coming on as a substitute for Julian Draxler.
A couple of months later he would play for a minute or so off the bench in a Ligue 1 match against Strasbourg.
Ahead of the 2021/22 season he was included in pre-season friendlies by head coach Mauricio Pochettino, and although he is yet to feature in Ligue 1, it is believed that the Argentine could introduce him into the fold as the campaign progresses.
Though average in height, Simons has been credited recently with bulking up and putting on muscle, which will allow him to take on the senior game.
A product of La Masia, he naturally has a lovely command of the ball and his balance when dribbling is excellent, too.
What clubs are interested in Xavi Simons?
PSG are currently preoccupied with Kylian Mbappe's future as the World Cup winner's contract expires in the summer of 2022.
But, Simons' contract expires then also which means he will be free to talk to other clubs as of this coming January.
Before PSG signed him from Barcelona, several high profile clubs were interested in a deal including Real Madrid and Chelsea.
It is not currently known if those clubs still hold an interest in the young midfielder, but PSG still retain hope of extending his stay anyway.
When does Xavi Simons' contract expire?
Simons' contract expires in June of 2022.
How old is Xavi Simons?
Simons was born on 21 April 2003. He is 18.
What is Xavi Simons' height?
Simons is 173cm, or around 5ft 8in.
What football boots does Xavi Simons wear?
Simons wears Nike Phantom GT Elite 2 soccer cleats.
What is Xavi Simons' Instagram?
Simons' Instagram as 3.6m followers as of October 2021.
Who is Xavi Simons' girlfriend?
Simons is not currently dating anyone publicly.