Ronaldo to team up with Messi? How PSG could look in a year's time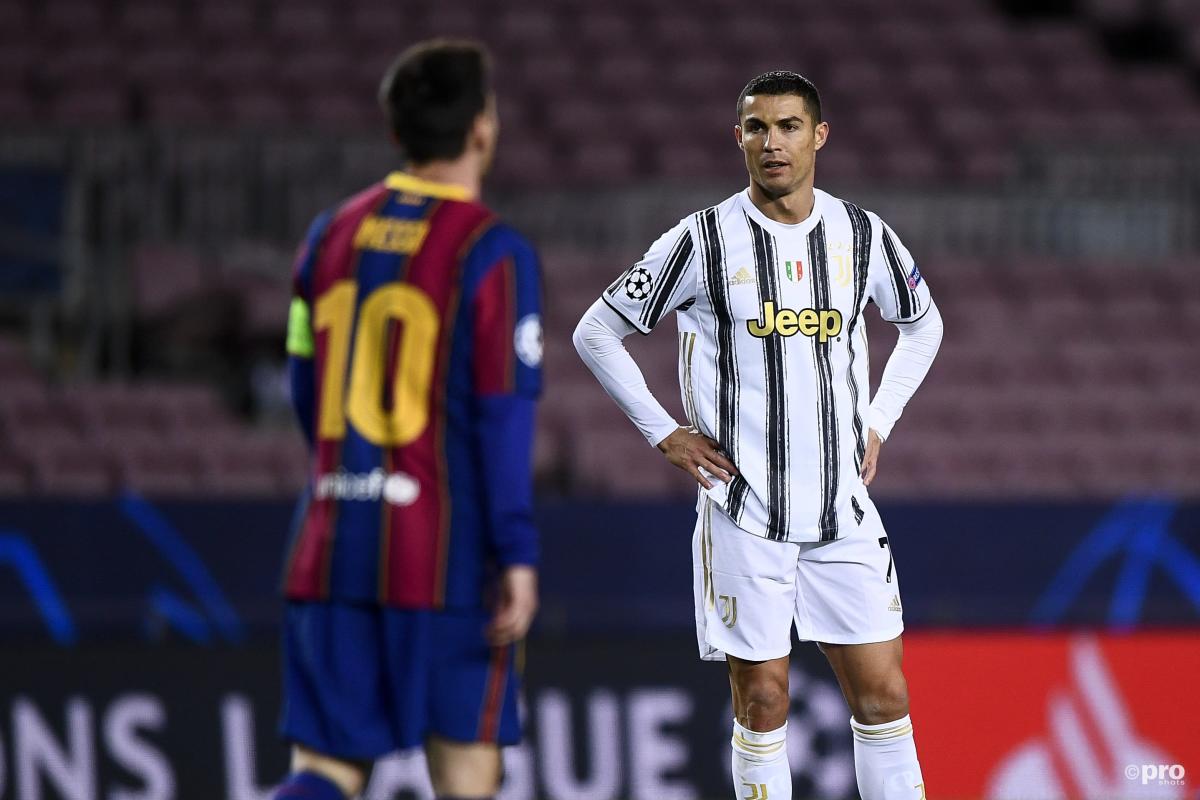 Lionel Messi and Cristiano Ronaldo could hook up at Paris Saint-Germain in the summer of 2022, according to AS, in what would be a dream combination for many football fans.
With Kylian Mbappe refusing to extend his contract with the Parc des Princes side, he is set to leave on a free transfer.
REVEALED: The world's most valuable footballers
Naturally, PSG are in the market for a similar replacement and are eyeing Juventus forward Ronaldo in what would be a spectacular swoop.
The Parisians have already proven that they are capable of the seemingly impossible in the transfer market, first by signing Neymar for €222 million from Barcelona and then by capturing Messi on a free transfer from the Catalan club.
Putting Messi and Ronaldo together in the same team would be a step further, yet it is one that is apparently possible in just 12 months.
After all, Ronaldo is also likely to be available for free given that his Juventus deal expires in a year, while the signature of the Portuguese international star would offer PSG the type of marketing and commercial boom that they have already shown they love.
Indeed, the possibility of Messi and Ronaldo – two great rivals throughout their respective careers – playing together competitive for the same team, even for a single season, would provide worldwide exposure of an unprecedented scale.
But how much PSG line up with Messi, Ronaldo and Neymar all in the same team?
PSG with Ronaldo, Messi and Neymar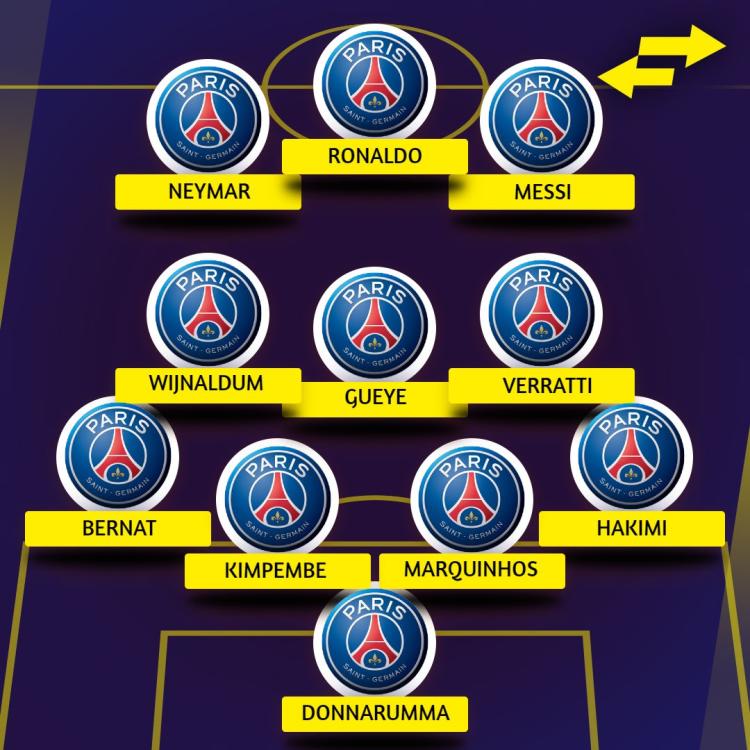 Assuming there is no other movement on the transfer front, which doubtless there would be, PSG would likely adopt a 4-3-3 or 4-2-3-1 formation. Although head coach Mauricio Pochettino favours the latter, the 4-3-3 would be more practical in terms of giving the team balance.
Neymar would play off the left and cut in on his right, while Messi would do the opposite on the right. Ronaldo, meanwhile, would provide the goal threat through the centre.
It is possible, however, that PSG will seek to upgrade their left-back and defensive midfield areas before then, while there will likely be a battle between Presnel Kimpembe and Sergio Ramos to play alongside Marquinhos in defence. Clearly Ramos is the superior player – and that is unlikely to change in 12 months – but his frequent injuries over the last year hint that he may play fewer matches.
How Ronaldo might integrate into a PSG team alongside Messi and Neymar is unclear, but it would be absolutely fascinating to find out.