How PSG will line up with Messi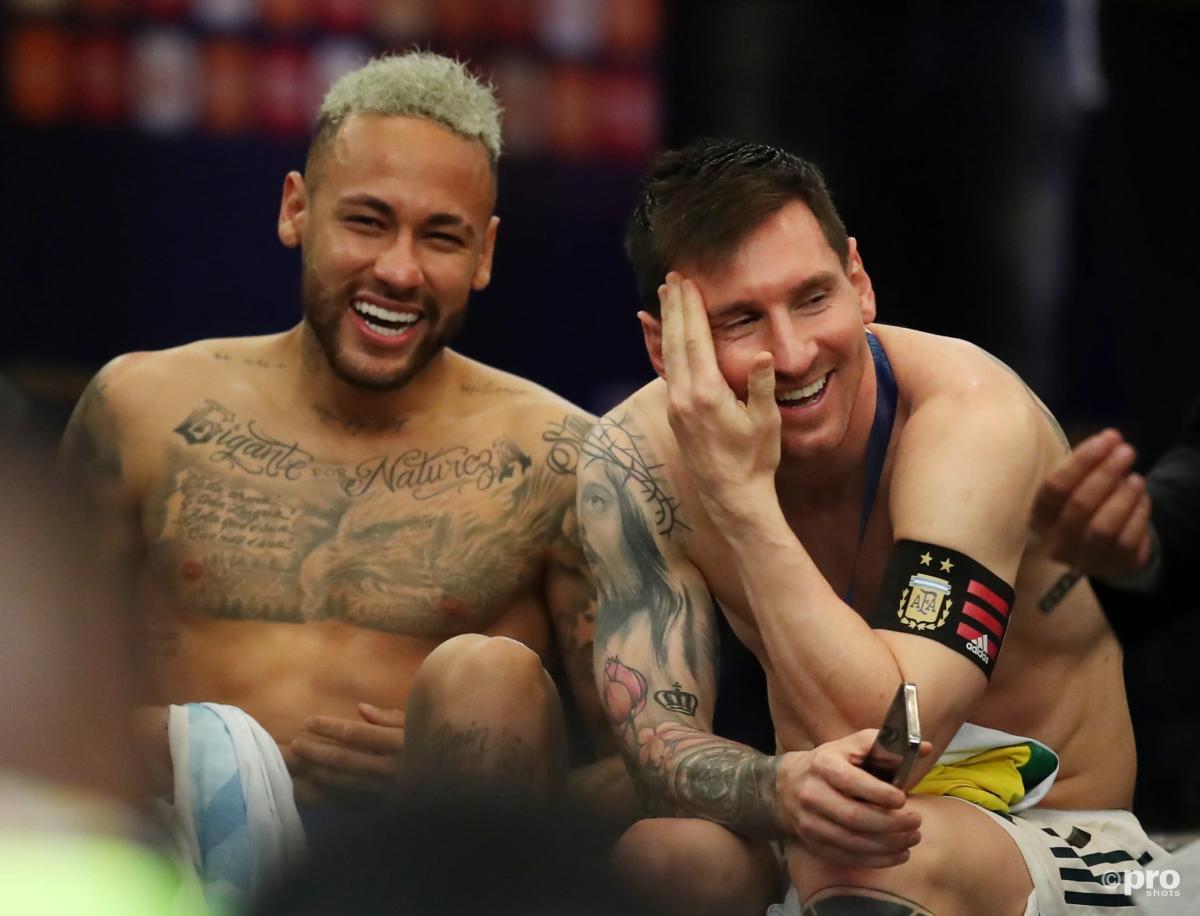 Lionel Messi has completed his free transfer to PSG in one of the most sensational moves in football history.
Last Thursday, Barcelona dropped a bombshell, confirming that financial restrictions meant a contract extension for the superstar would be impossible.
Messi had been at the club for 17 seasons, growing from the academy to become arguably the best footballer of his generation.
And now Messi has signed for PSG.
A reunion between Messi and Neymar has long been spoken about, but the bulk of the conversation was always centred around Neymar returning to Barca, not Messi switching Camp Nou for Parc des Princes.
Kylian Mbappe also seems set to stay at PSG, at least for this season, and Mauricio Pochettino has already added some big quality to his existing squad.
Georginio Wijnaldum, Sergio Ramos and Gianluigi Donnarumma have all joined Les Parisiens on free transfers, while Achraf Hakimi was added for €60 million.
The thought of Messi lining up alongside Real Madrid favourite Ramos is certainly an interesting one.
How PSG could look with Messi in 2021-22
In goal, there is set to be an intense battle between Keylor Navas, who was one of PSG's best players last season, and Donnarumma.
Hakimi, meanwhile, will start on the right of the defence, either as a right-back or a right wing-back, depending on whether Mauricio Pochettino plays two or three centre-backs.
PSG in a 3-4-2-1
Ramos will benefit from a full summer off and will start the season in the heart of the defence. Both Presnel Kimpembe and Marquinhos have had plenty of international football in recent weeks at Euro 2020 and the Copa America respectively and will face a fitness deficit in August after their holidays. All three could feature at times.
Wijnaldum, meanwhile, will offer dynamism in the heart of the midfield, where he will likely feature alongside Marco Verratti.
PSG in a 4-2-3-1
The main question of course will surround Messi, and how Pochettino will be able to fit all of PSG's attacking quality into one line-up. Neymar and Mbappe will be immovable in the team, though the likes of Angel Di Maria will hope to find a place in the team.
Messi's versatility will also be an asset in helping to get as much attacking quality in the line-up as possible, with his flexibility as a right-winger, a No.10 or even a centre-forward desirable.