Why PSG signed Sergio Ramos from Real Madrid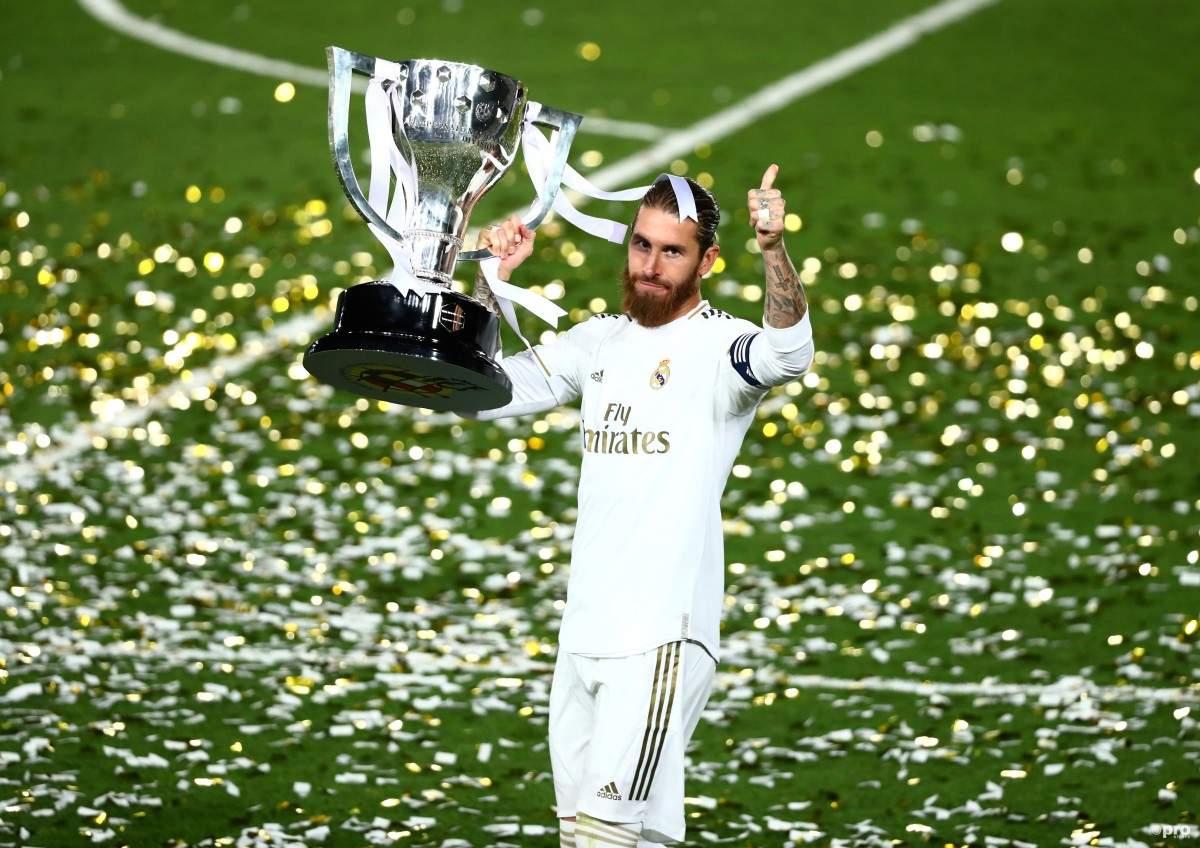 Sergio Ramos is officially a Paris Saint-Germain player, having left Real Madrid after 16 years of service to sign a two-year deal with the Ligue 1 club.
At 35 years old, the Spain international is coming towards the end of an illustrious career at the top level, which has seen him win every major prize on offer.
Over the course of the last 12 months, though, there have been signs that Ramos' body is starting to fail him. During the 2020/21 season, he managed just 21 appearances in all competitions.
PSG, though, have shown their commitment to the player by offering him a two-year contract, which will expire when he is 37.
For the Parisians, though, signing Ramos on these terms is a calculated risk due to what he can bring to the club as well as what PSG have in reserve.
Sergio is a complete footballer, one of the best defenders in the history of the game
- Nasser Al-Khelaifi
"Today, Paris welcomes one of the greatest players of our era. We are delighted to announce that Sergio Ramos has joined us," PSG president Nasser Al-Khelaifi told the media.
"Sergio is a complete footballer, one of the best defenders in the history of the game. He is a born competitor, a leader and a true professional. His vast experience and ambition is in perfect synergy with those of the club. I am proud to see him in a Paris Saint-Germain jersey and I know our supporters will reserve a fantastic welcome for him."
The reasons that PSG needed Ramos
Indeed, it is Ramos' mental characteristics that PSG have most coveted. A presence like the four-time Champions League winner was missing as the Parisians exited the competition to Manchester City at the semi-final stage in 2020-21, and amidst a rather young defence, an old head like the Spain legend is crucial.
Furthermore, with the veteran motivated to prove those who have written him off wrong, they are likely to have a very formidable centre-back in their ranks.
PSG's squad had been lacking a figurehead like Ramos in virtually all areas. There are only a handful of players over 30 in large panel, and of those men, only the defender's former Real Madrid colleagues Keylor Navas and Angel Di Maria can come close to matching his top-level knowhow.
Meanwhile, PSG will retain last season's starting centre-backs Presnel Kimpembe and Marquinhos. Even if Ramos does have injury issues again, they will be no worse off personnel-wise than they were previously.
Real Madrid's loss of Sergio Ramos has certainly been PSG's gain.