'I have never seen so much power' - Kylian Mbappe blown away by Liverpool transfer target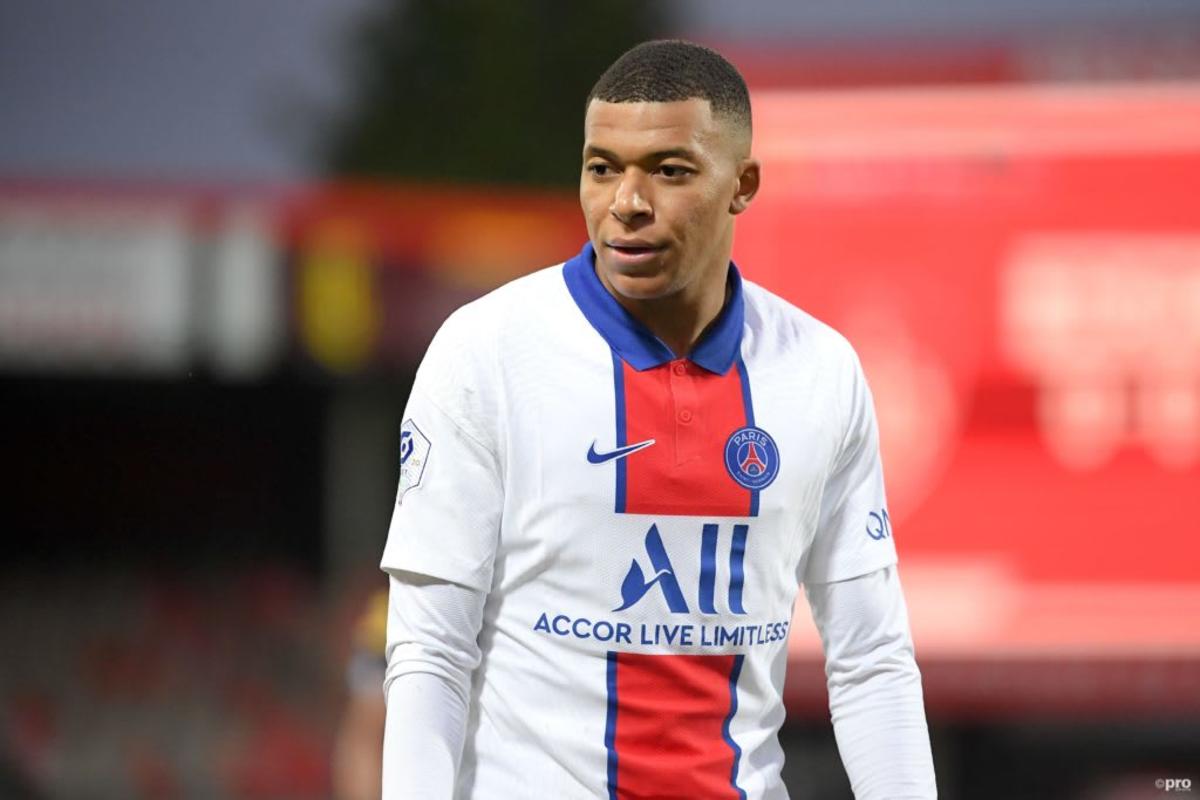 Paris Saint-Germain striker Kylian Mbappe has admitted that he's never seen a player with the acceleration of Liverpool transfer target Jerermy Doku.
The 19-year-old talent has become one of the most exciting, young players in French football after making the move from Anderlecht to Stade Rennes last year for a remarkable £23.4 million.
Since then Doku has had to adapt to the French top flight, having scored just four goals and a further eight assists in 44 games.
READ MORE: A waste of €146m! Hazard's shocking injury record at Real Madrid
However, despite a relatively low return this season, Mbappe has been blown away by the winger's speed.
"Lately, I spoke with my father about a player whom I had noticed from the stands - because I was not playing - for his qualities of speed, it is (Jeremy) Doku, from Rennes," the French striker said in an interview with France Football.
"In five years with the pros, I have never seen downforce that gives off so much power. In the ultra-fast players, I would also put Pierre-Emerick Aubameyang.
"Neymar too, especially before his injuries. He could change support at crazy speeds. There are other less explosive players at the start like Kyle Walker of Manchester City.
"It's like a tank that picks up speed once launched."
🔜 #EURO2020 🇧🇪 pic.twitter.com/1X0xQnzW7v

— Jeremy Doku (@JeremyDoku) June 7, 2021
Could Doku make the move to Liverpool this summer?
Mbappe's comments will undoubtedly be music to the ears of Liverpool fans, who have watched and read with interest that their club have followed Doku's career for some time.
The Anfield side were heavily linked with a move for the Belgian star prior to his move to France but could eventually return for the player's signature if he continues to develop at Rennes.
Indeed, what's just as encouraging is the fact that despite failing to sign the winger as a 15-year-old youth prospect, Doku is still hopeful that Liverpool will try and sign him later in his career.
"I preferred to be careful. I know what my trajectory had to be," said Doku in an interview with Ouest-France in March when asked about turning down an opportunity to join Liverpool as a young player.
"That's why, at 15, I told myself it had become serious, because I'd seen my career. I know what route I needed to take and I knew at that moment I needed to stay at Anderlecht.
"As soon as I'm asked if I regret it, I always say no, because if Liverpool came to me at 15, if they like me, they'll come back later, that's certain. It's up to me to be play well."