Who is Aurelien Tchouameni? Monaco's midfield powerhouse interesting Chelsea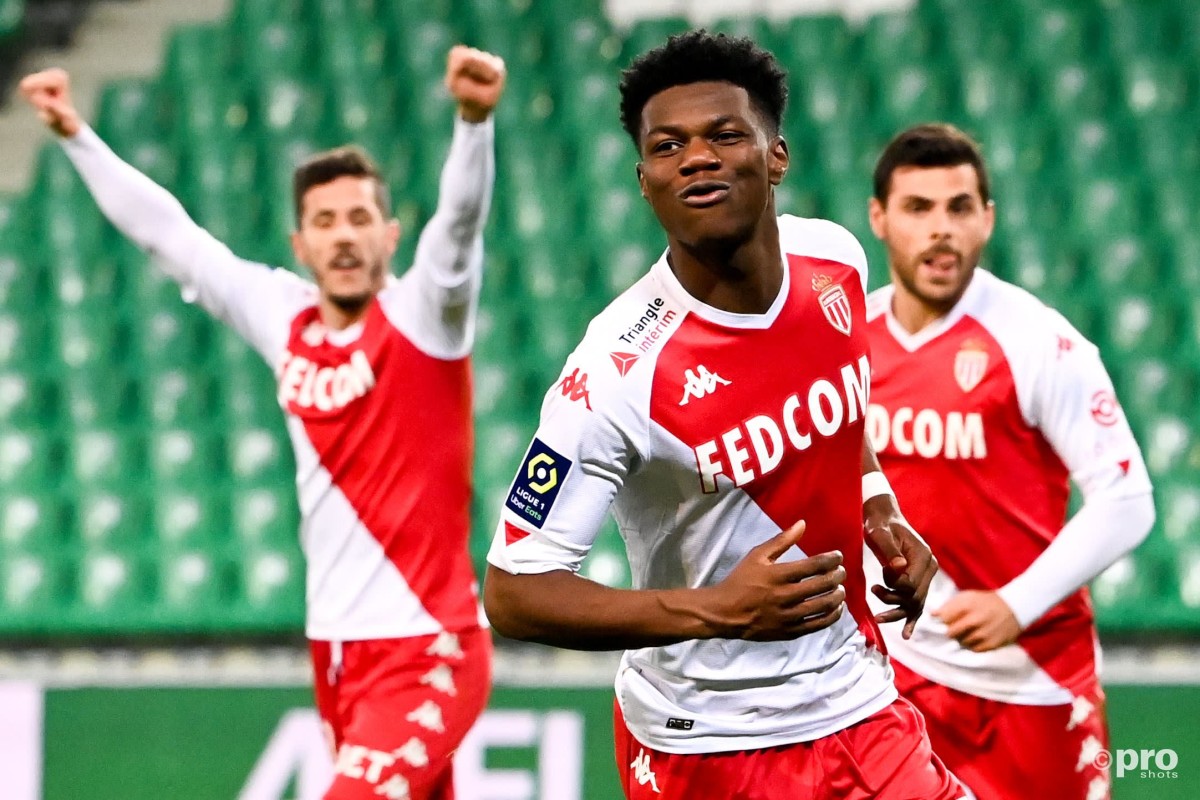 Aurelien Tchouameni was expected to be little more than a squad player for Monaco when the Ligue 1 campaign started back in August.
Instead, he has been the principle benefactor of head coach Niko Kovac's egalitarian regime, which has overlooked status for form.
READ MORE: Three reasons why Erling Haaland could end up at Chelsea
Having barely played for Monaco before the season began, the midfielder has been an irreplaceable member of the club's starting XI as they challenge for the Ligue 1 title, while he has also won international recognition at Under-21 level.
It has been a startling – but deserved – rise for Tchouameni.
What position does Aurelien Tchouameni play in?
Tchouameni is principally a defensive midfielder, though he has the capability of playing as a central midfielder and team-mate Cesc Fabregas even said he could play as a No.10 if he wanted.
In terms of style, he is most aligned to a ball-winning midfielder but shows attributes of a box-to-box player and even as a deep-lying playmaker.
How good is Aurelien Tchouameni?
Tchouameni is regarded as one of the best-performing midfielders in Ligue 1 this season, which is remarkable given that he was almost completely overlooked by previous Monaco boss Robert Moreno after he joined from Bordeaux in January 2020. Indeed, he was offered only three appearances totalling 62 minutes by the previous regime.
Presented with his chance to shine, Tchouameni has grasped it impressively. Indeed, he has been an ever present for Monaco in Ligue 1 this season, missing only a couple of games due to suspension.
He ranks especially well defensively. He recovers the ball impressive, presses it exceptionally and defends well in the air.
Going forward, he is not as formidable, but he still ranks as average or better in the key attacking elements of the game. Indeed, his passing in terms of switching play and around the box is impressive.
What clubs are interested in Aurelien Tchouameni?
Tchouameni's recent explosion means that interest in him is still in its relative infancy. Chelsea, however, are known to be tracking the midfielder. Manager Thomas Tuchel, of course, knows the player from his Paris Saint-Germain days.
When does Aurelien Tchouameni's contract expire?
He signed a four-year deal when he arrived at Monaco. That expires in 2024.
What is Aurelien Tchouameni's Instagram?
As of April 2021, he has 29.1k followers on Instagram.
Who is Aurelien Tchouameni's girlfriend?
Tchouameni is not publicly dating anyone.