Who is Aurelien Tchouameni? The midfield powerhouse wanted by Chelsea and Real Madrid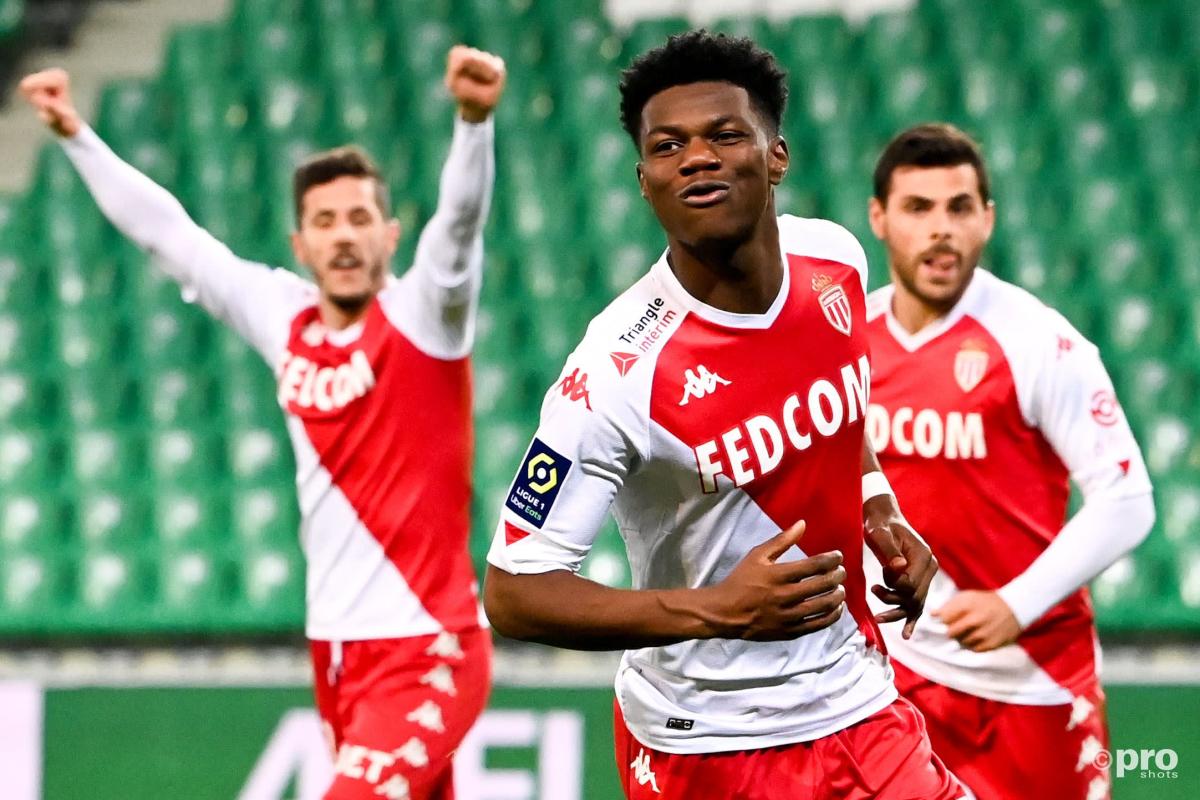 Bordeaux midfielder Aurelien Tchouameni continues to go from strength to strength in Ligue 1 this season and many of Europe's biggest clubs are beginning to sit up and take notice.
Despite being a relatively unused talent last season as a simple squad player for Monaco, Tchouameni has made huge strides in the last 12 months after making his international debut for France and being singled out for praise by none other than Paul Pogba.
Indeed, he was even chosen by Didier Deschamps in the final of the UEFA Nations League against Spain at San Siro on October 10, impressing all onlookers.
It has been a startling rise for the former Bordeaux midfielder, whose form last season was such that he attracted covetous glances from Premier League side Chelsea as they considered him an alternative to play in their midfield.
Indeed, Tchouameni is now a key figure at Monaco, having underlined that point with some titanic displays as the club lost out in heart-breaking fashion to Shaktar Donetsk after extra-time in Champions League qualification.
What position does Aurelien Tchouameni play in?
Tchouameni is principally a defensive midfielder, though he has the capability of playing as a central midfielder and team-mate Cesc Fabregas even said he could play as a No.10 if he wanted.
In terms of style, he is most aligned to a ball-winning midfielder but shows attributes of a box-to-box player and even as a deep-lying playmaker.
How good is Aurelien Tchouameni?
Tchouameni was one of the best performing midfielders in Ligue 1 during the 2020/21 seaosn, which is remarkable given that he was almost completely overlooked by previous Monaco boss Robert Moreno after he joined from Bordeaux in January 2020. Indeed, he was offered only three appearances totalling 62 minutes by the previous regime.
Presented with his chance to shine, Tchouameni grasped it impressively and was a virtual ever-present in the team.
He ranks especially well defensively. He recovers the ball impressively, presses it exceptionally and defends well in the air.
Going forward, he is not as formidable, but he still ranks as average or better in the key attacking elements of the game. Indeed, his passing in terms of switching play and around the box is impressive.
He's very, very young and he is the present and the future
- Paul Pogba
"He's very good," Man Utd midfielder Pogba told M6 of the 21-year-old, who impressed on the occasion of his first France start against Ukraine. "He's not a boy, he's shown on the field that he's a man who has lots of energy.
"It's a pleasure to play beside him, I'll always be there to push him. He brings a lot. He has exceptional technique and physical qualities.
"It's nice to see young players coming into the France team and showing themselves so much. He can only progress. He's very, very young and he is the present and the future."
What clubs are interested in Aurelien Tchouameni?
Tchouameni's recent explosion means that interest in him is still in its relative infancy. Chelsea, however, are known to be tracking the midfielder. Manager Thomas Tuchel, of course, knows the player from his Paris Saint-Germain days.
According to reports in Italy, the midfielder has also attracted interest from Serie A giants Juventus following his consistently impressive form in France.
CalcioMercato has reported that the Italian side are even confident of beating Juventus to the midfielder. A fee of €40 million is expected to be enough to secure his signature, though his value is only heading upwards as his form remains strong.
The most latest reports from Spanish outlet Marca have confirmed that Real Madrid are actually leading the race, and hope to partner him in midfield with compatriot Eduardo Camavinga in the future.
How old is Aurelien Tchouameni
Tchouameni is 21 years old. His birthday is January 20, 2000.
When does Aurelien Tchouameni's contract expire?
He signed a four-year deal when he arrived at Monaco. That expires in 2024.
What is Aurelien Tchouameni's Instagram?
As of October 2021, he has 76.9k followers on Instagram.
Who is Aurelien Tchouameni's girlfriend?
Tchouameni is not publicly dating anyone.