Man Utd transfer news: Rennes manager urges Camavinga to sign contract extension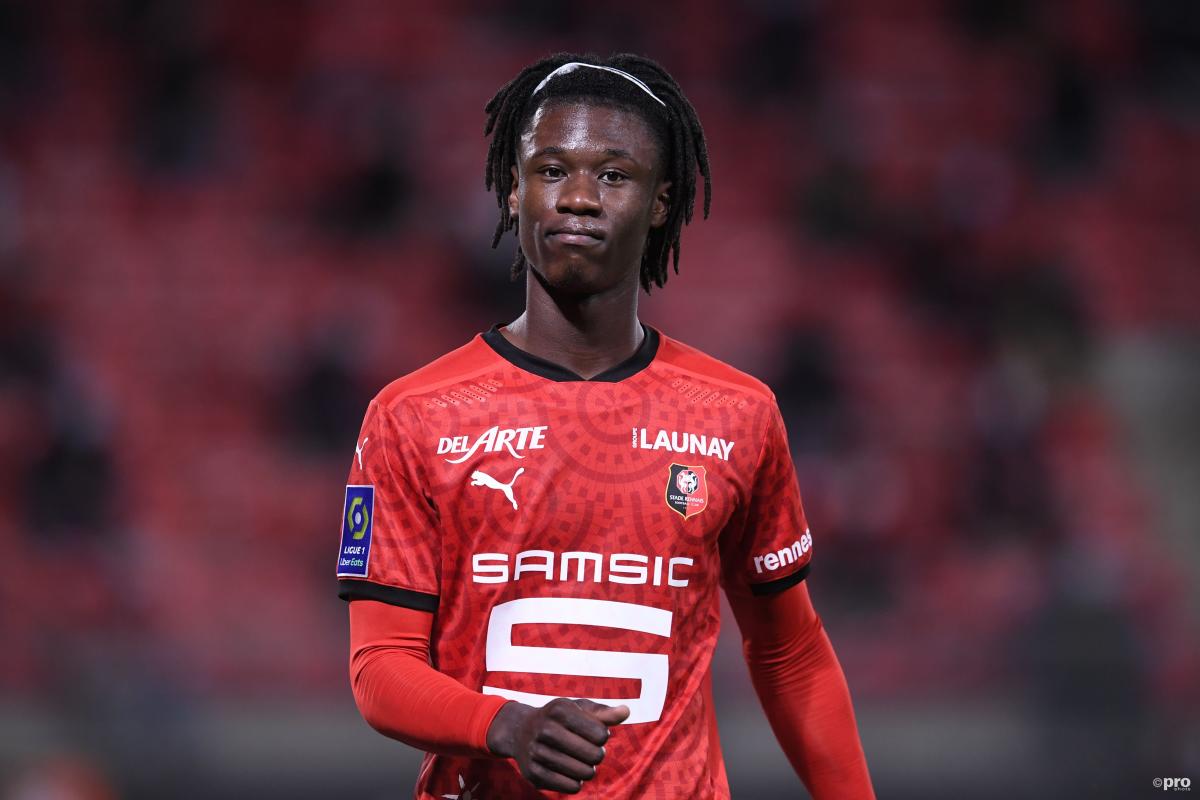 New Rennes head coach Bruno Genesio believes the best move for Manchester United and Chelsea target Eduardo Camavinga would be to sign a contract extension with the Ligue 1 club.
The 18-year-old midfielder has quickly jumped to the top of French football's list of most promising players, since he made his debut for Rennes in 2019 at the age of 16.
Since then Camavinga has not only taken Ligue 1 by storm, but also earned a call up to the French national team when Didier Deschamps tasked the midfielder with replacing Paul Pogba in a World Cup winning squad for some Nations League matches last year.
READ MORE: Who is Eduardo Camavinga? The Rennes star wanted by Real Madrid, Man Utd and Liverpool
As such, some of Europe's biggest clubs have been keeping tabs on the Rennes star, with Man Utd and Chelsea reportedly leading the way. 
When does Camavinga's Rennes contract expire?
What may also be of huge attraction to the clubs in question is the fact that Camavinga's current deal with Rennes expires at the end of next season, which may mean the French club will be forced to sell their midfield talent this summer.
However, Genesio, who replaced head coach Julien Stephan in March, believes the player would be better spent picking up more experience at Rennes over the next few years.
And as such, Camavinga should reject any temptations abroad and instead sign a new contract with Rennes.
"Obviously, and I think it would be best for him too," said Genesio in an interview with French newspaper Ouest-France.
"Because he is at home, in a club where he trains very well, because he is still a very young player, because I think he still needs to accumulate experience and because he has a lot of time in front of him to progress across the levels."