From Kean to Icardi: Rating all of PSG's 2020/21 signings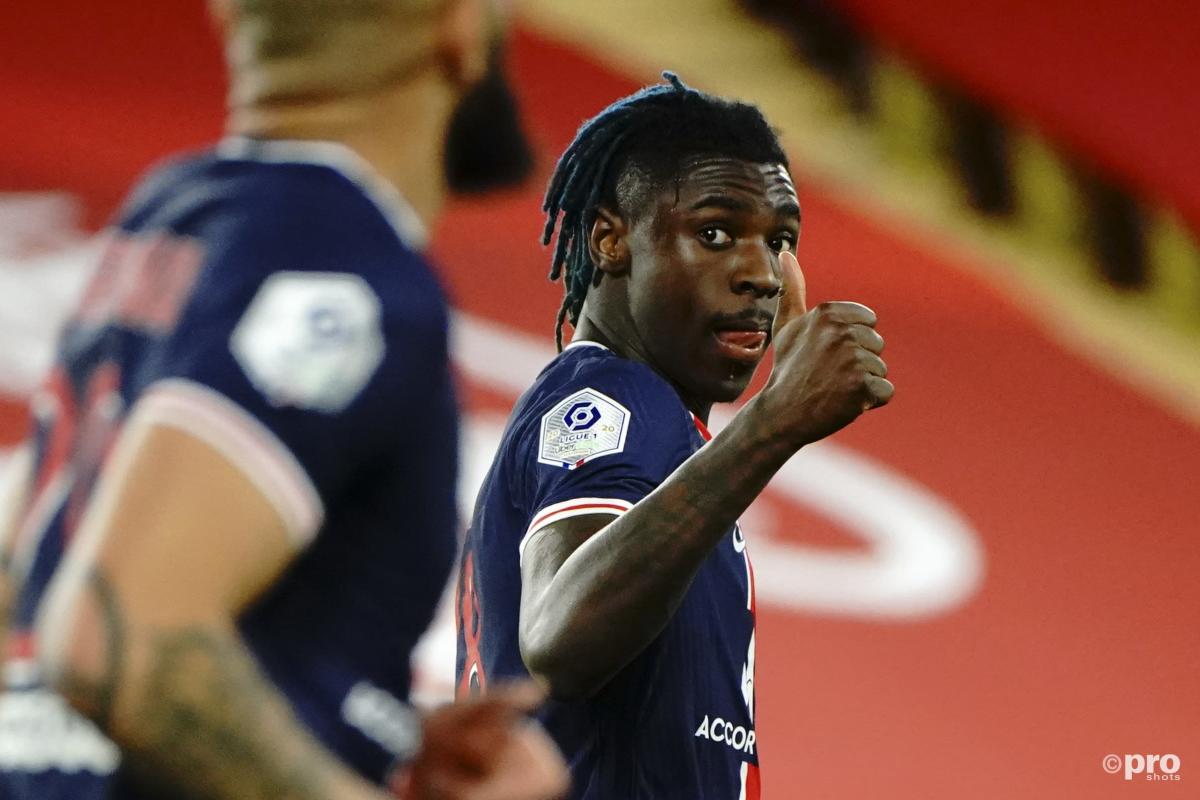 Paris Saint-Germain have become known as big spenders in the footballing world, though in truth that tag has not really been justified since their incredible double swoop for Neymar and Kylian Mbappe in the summer of 2017.
Hampered by Financial Fair Play and the coronavirus pandemic, PSG have significantly cut back on their spending over the course of the last season, which has been perhaps the quietest since QSI took over the club in 2012.
Indeed, they have worked the loan and free transfer market over the course of the summer, while the only two players to arrive permanently – Mauro Icardi and Sergio Rico – were already at the club last season.
Mauro Icardi (€50m), 4/10
Signed off the back of a promising first season, Icardi has struggled to realise his promise in his second campaign, which has been disrupted by injury issues.
His return of seven goals and six assists in all competitions is relatively impressive given that he has only played 19 times, but he has been roundly criticised for failing to participate in the play when he is not finding the net. Furthermore, only one goal and no assists have come against teams in the top nine.
Indeed, he averages only 22.8 touches per 90 minutes in Ligue 1, which only serves to emphasise how little he does in general play. This is in sharp comparison to the industrious Edinson Cavani, the darling of the Parc des Princes, who he has controversially replaced.
Little wonder, then, that there are already rumours that PSG could be ready to offload him next summer.
Sergio Rico (€6m), 5/10
Signed as a back up to the excellent Keylor Navas, he has actually played a little more than he might have expected, turning out 10 times overall.
When he has been called upon, Rico has generally fared rather well. Indeed, he has kept seven clean sheets in his 10 matches and could not be significantly fault for the goals he has conceded.
As back-up goalkeepers go, he is a good option and at €6 million from Sevilla he has proven decent value for money, too.
Danilo Pereira (Loan), 4/10
With the transfer window approaching, erstwhile PSG coach Thomas Tuchel wanted a centre-back. Sporting director Leonardo went out and got him Danilo, a defensive midfielder. Such was the relationship between the two men.
Indeed, Danilo was placed into the heart of defence by Tuchel in his first two Ligue 1 starts, which was an act of defiance as much as anything else. That rather summed up how he was grudgingly used by the man who is now in charge if Chelsea.
Under Mauricio Pochettino, meanwhile, he has been more readily used in Ligue 1 but was notably on the bench for both the Champions League matches against Barcelona.
He may be a little cumbersome in the heart of the field, but he's been a useful squad filler.
Alessandro Florenzi (Loan), 5/10
Another mid-range signing from PSG who was brought in to fill a hole that has been a problem position for the club for some time.
With Thilo Kehrer unable to show any level of consistency in the right-back role and Colin Dagba deemed too green by both Tuchel and Pochettino, Roma icon Florenzi was the player they captured to fill the void.
He has generally equipped himself well against the mid- to lower-range teams in Ligue 1 thanks to his fine attacking play, but against more accomplished opponents his defensive weaknesses can be exploited.
Not a terrible addition by any means, but not one that is going to elevate PSG to another level.
Rafinha (Free), 6/10
The former Barcelona youngster has struggled during his whole career with injury, but and was released by the Camp Nou side in the summer when his contract expired.
He was picked up by PSG as a player to fill out their squad, offering a more attacking alternative in the heart of the midfield to the likes of Marco Verratti and Leandro Paredes, who typically like to create from deeper.
Rafinha has had his uses, too. Five assists in 16 Ligue 1 games is an excellent return given his relatively paltry playing time, while even in the Champions League he as one assist from 123 minutes on the pitch.
Pochettino has elected to field Verratti in a new role that is something like a No.10, suggesting that Rafinha will continue to play off the bench, but he is a good – and cheap – alternative for PSG to have.
Alexandre Letellier (Free), n/a
Picked up from relegated Ligue 2 side Orleans in the summer, Letellier is at PSG purely to be the third-choice goalkeeper as Marcin Bulka wanted a loan to increase his playing time.
Moise Kean (Loan), 8/10
Undoubtedly the best piece of business that PSG conducted in the transfer market this summer was the addition of Moise Kean on loan from Everton.
He has shown himself capable of playing anywhere across the forward line, while his attitude and application has been excellent throughout his stay. He has returned 17 goals in 33 matches, including three in the Champions League, and looks a long way from the confidence-starved young man at Goodison Park last term.
Had PSG managed to include a purchase option at a reasonable price, this would have been a 10/10 deal, but instead they are going to have to negotiate a fee with Everton at the end of the loan, which given his performance, is going up by the week.