Who is Kays Ruiz-Atil? The PSG wonderkid wanted by Chelsea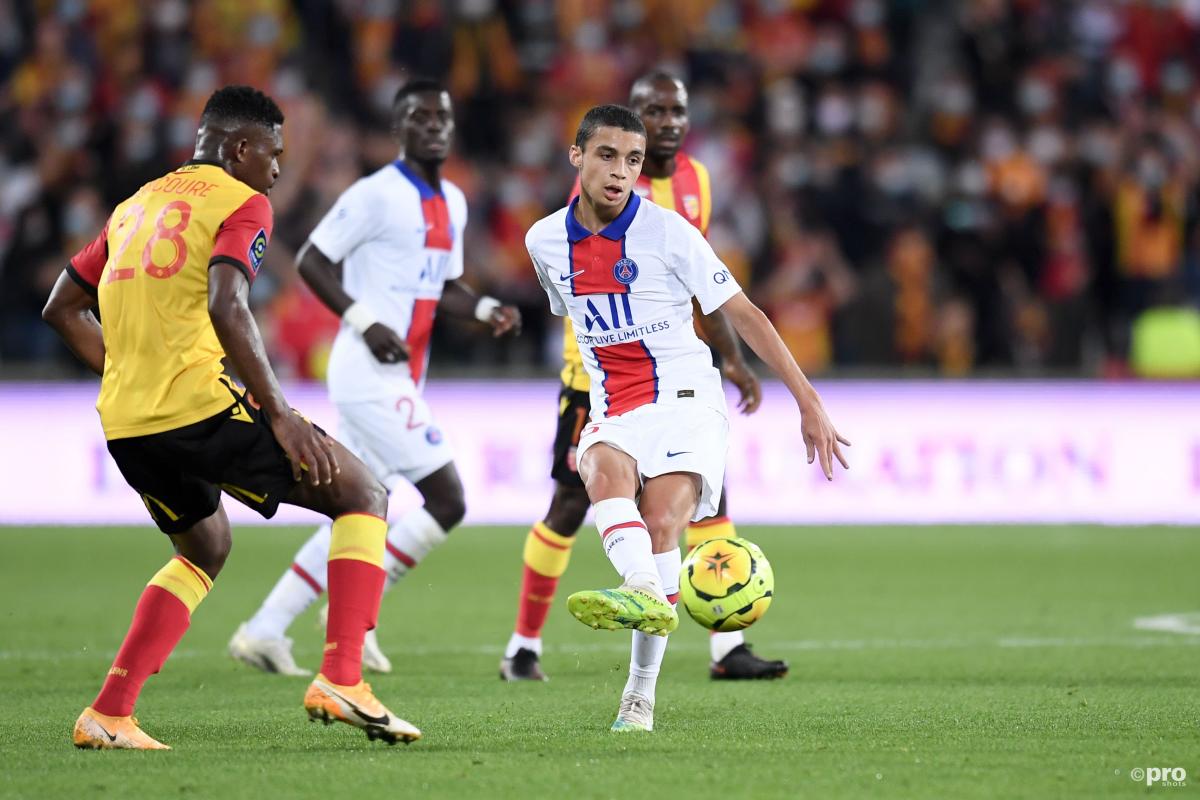 Chelsea are reportedly interested in Paris Saint-Germain youngster Kays Ruiz-Atil, who could follow Thomas Tuchel from the French capital to the Premier League.
Although only 18, Ruiz-Atil has been an active member of PSG's first-team squad over the course of this season. He debuted under Tuchel in the season opener against Lens and has since gone on to make seven appearances totalling 181 minutes.
Now, however, he finds himself back training with the Under-19 squad, a symptom of his inability to reach a contract agreement with the Ligue 1 champions which has allowed Chelsea an opportunity to swoop. It is reported that talks have stalled over a signing bonus, with the player thought to be asking for around £1.5 million.
Even before debuting for PSG, however, Ruiz-Atil was a player who had been marked as a star for the future.
Barcelona recruited him from Lyon, his hometown club, in 2009. He became a viral sensation with Barca, but when the Catalans were punished by FIFA for recruiting underage players from abroad, he was unable to play competitive football.
PSG took advantage of this by moving to sign him. This deal, too, would prove to be controversial. In 2018, Football Leaks accused the club of improperly renumerating his father, Radouan Atil, by way of a job. It is a claim that the club and Atil have strenuously denied.
Ruiz-Atil had already signed professional terms with PSG by that point. He penned a three-year contract that took him through until 2021 – where he currently finds himself.
He was handed his first-team debut by Tuchel in a summer friendly against Le Havre, a match designed to allow PSG to prepare for their domestic cup finals and the Champions League Final 8. Indeed, he was a member of the squad that travelled to Lisbon and was on the bench as PSG beat Atalanta 2-1 in the quarter-finals.
What type of player is Kays Ruiz-Atil?
Having come through Barcelona's youth ranks, it is no surprise to discover that Ruiz-Atil is a highly accomplished technical player. He operates in with an attacking mindset but is primarily an assist giver rather than a scorer.
"His strong point is his vision of the game and his ability to make others play. In a team that dominates possession, he's a treat," according to Francois Rodrigues, a former PSG reserve team coach, who was speaking to L'Equipe.
It is notable that Ruiz-Atil is built very slenderly. Although PSG have worked on bulking him up, he remains slight, and that could be a concern for his development in England.
"He still has a baby's body," his father said.
Will Chelsea sign him?
Brexit could complicate a deal in this case. Kays Ruiz-Atil is a promising young player but his lack of international experience will count against him earning a work permit. Indeed, he would likely have to go in front of an Exceptions Panel in order to assess whether he is considered of "the highest quality".
If Chelsea do sign him, they will only be permitted to sign two other Under-21 foreign players over the course of the summer transfer window.
What nationality is Ruiz-Atil?
Kays Ruiz-Atil was born in Lyon and intends to play for France, according to his father. However, he has not turned out for the national teams yet. At Under-17 level, he was not judged physically ready, while his U19 debut was denied due to a Covid-19 case that saw a fixture against Germany postponed.
Ruiz-Atil has, however, played for Morocco's U16 side. He is eligible due to the nationality of his mother.
He could also represent Spain, the birthplace of his father.
What is his nickname?
He is known as 'The Spaniard' in Paris because of his time spent in Spain. Indeed, due to growing up with a Spanish father and in Barcelona, he has often been known to default to Spanish when speaking.
His style of play, too, is regarded as being from the Spanish school, based around technique and grace rather than physicality.