'We've talked about Messi a lot in the locker room,' PSG star Paredes admits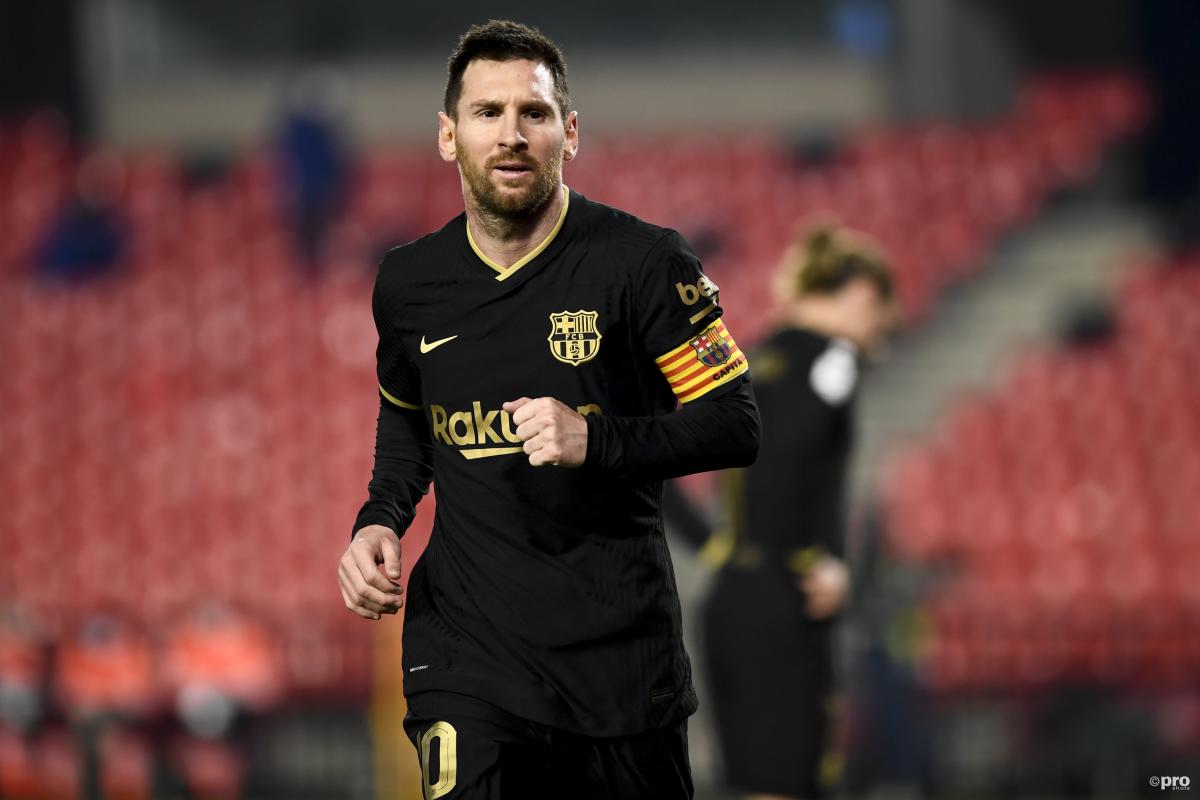 Lionel Messi of Barcelona has been a hot topic of conversation in the Paris Saint-Germain locker room, midfielder Leandro Paredes admits.
Out of contract in the summer, Messi is currently free to negotiate terms with any clubs of his choosing. With Barcelona staring at major financial problems, it is increasingly considered likely that he will depart in the summer.
Manchester City and PSG are two clubs close to the six-time Ballon d'Or winner and Paredes says that there has been a buzz behind the scenes at the Ligue 1 champions with regards his compatriot.
"We talked about it a lot in the locker room," Paredes told the press prior to a Champions League meeting between the clubs. "But I don't want to talk about it anymore, I just want to think about tomorrow's game."
PSG's open courting of Messi from players such as Neymar, Paredes and Angel Di Maria to sporting director Leonardo has angered Barcelona.
In December, Paredes said: "We all want him to come. I hope Leo makes the best decision for himself, but we would welcome him here with open arms."
Earlier on Monday, Barcelona boss Ronald Koeman responded: "I don't know if it was PSG's intention to talk a lot about Messi, but my intention is to prepare the team and the players for an important game."
Messi has long been a legendary figure at Barcelona and a figurehead of their generation of excellence both at a domestic and European level. He has spent his whole professional career to date with the club, playing 759 times and scoring 653 goals for the Catalans.
A fall out with the previous board and concerns over Barca's ability to be competitive at the very top level, however, have seemingly fuelled a desire to try another challenge.
Messi is set to be involved for Barcelona in Tuesday's fixture, but PSG will be missing big players such as Neymar and Di Maria for the Camp Nou encounter.