PSG star's partner wife attacks Pochettino with 'killer' tweet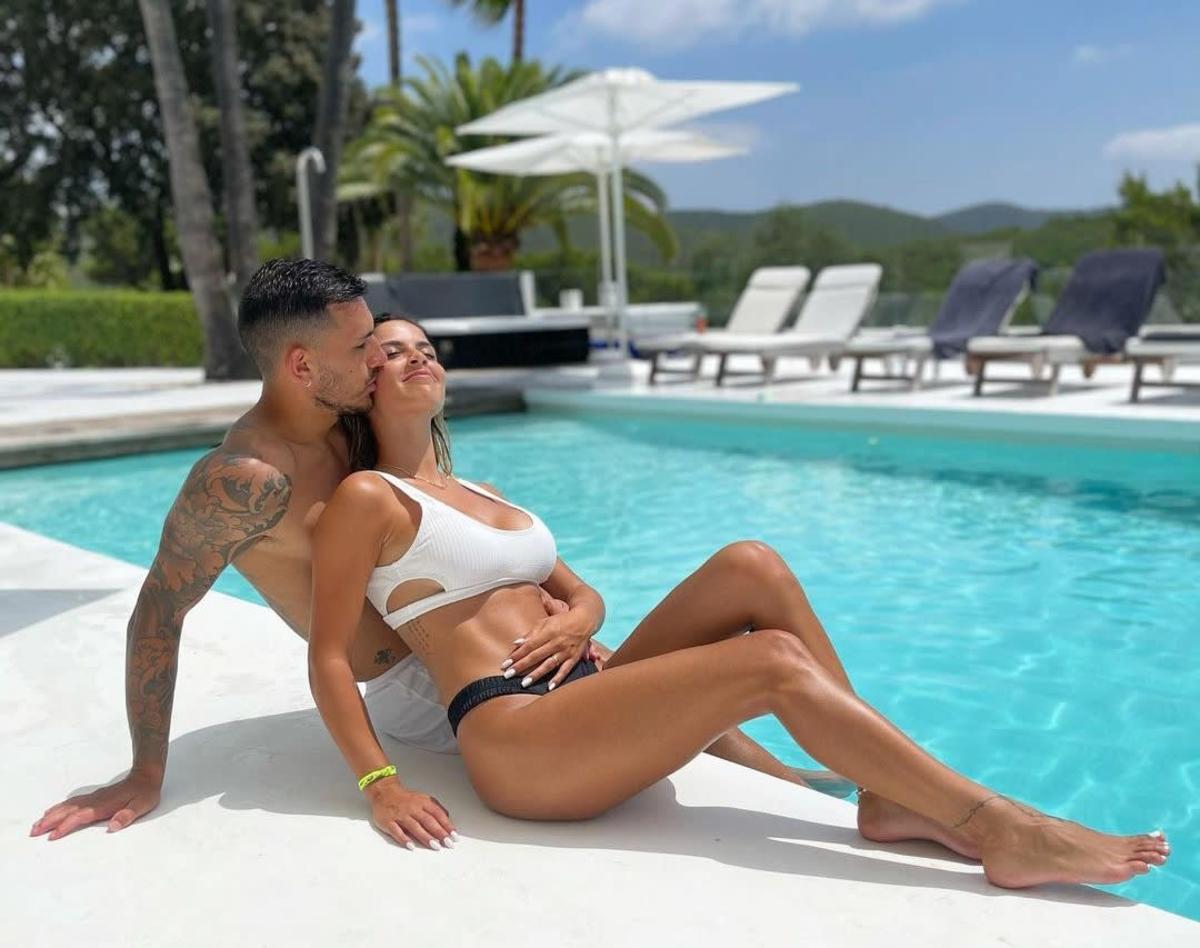 Paris Saint-Germain head coach Mauricio Pochettino has apparently come under fire from the partner of one of his players on social media.
Pochettino has guided PSG to a strong start to the season in terms of results, even if performances have not always been as strong as might have been expected.
The Argentine is thought to have one of the strongest squads in world football, with the likes of Georginio Wijnaldum, Sergio Ramos, Achraf Hakimi and, of course, Lionel Messi all joining PSG's ranks in the summer.
This influx of talent, though, has forced some players to the periphery.
Among those earning less game time this season than in the past is midfielder Leandro Paredes.
His wife, Camilla Galante, has always taken a close interest in the career of the 27-year-old and has apparently been left infuriated by the choices of the head coach.
Paredes on the periphery
"Leandro Paredes is making 61.3 passes in World Cup Qualifiers per game with an accuracy of 91.0%," a user posted in a tweet that was subsequently retweeted by the player's partner.
"Do you realise how impressive this is due to his pass technique and how much he likes to make long passes sometimes?
"Pochettino is a killer for benching this guy."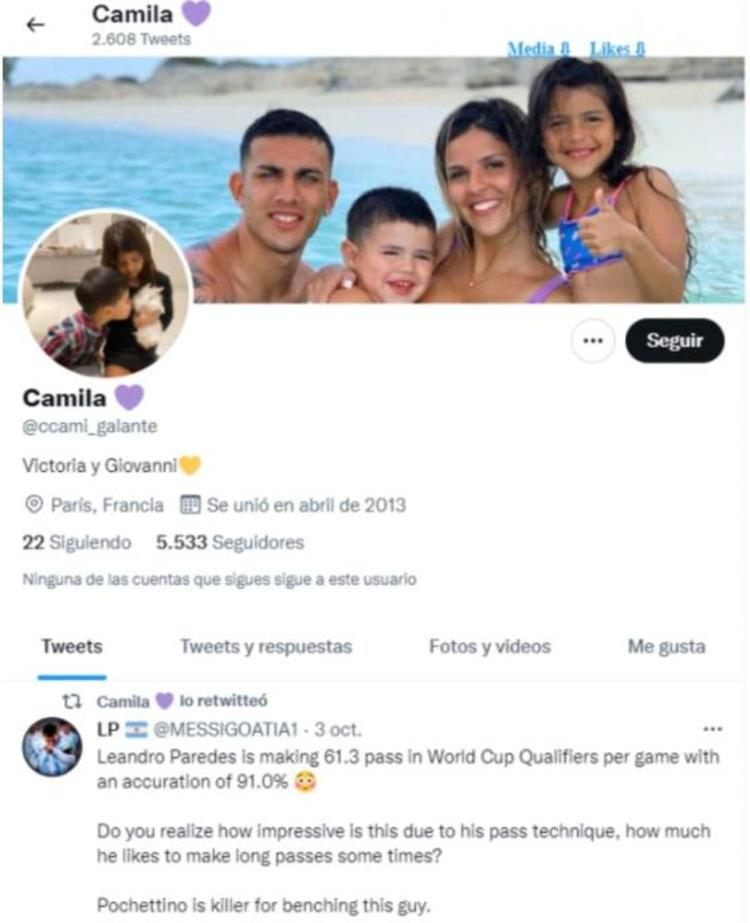 Paredes, who returned late from the Copa America, where he played a role in helping Argentina to a first title since 1993, has barely featured for PSG this season.
Indeed, he has turned out only on two occasions and was hauled off at half-time during the 1-1 Champions League draw against Club Brugge. In the five subsequent games, he has turned out only once, playing the full match in a 2-0 win over Montpellier.
Paredes is a player who has been linked with a move away from PSG for several months, and those rumours will only intensify due to his wife's social media activity.