David Alaba: Real Madrid, PSG or Chelsea?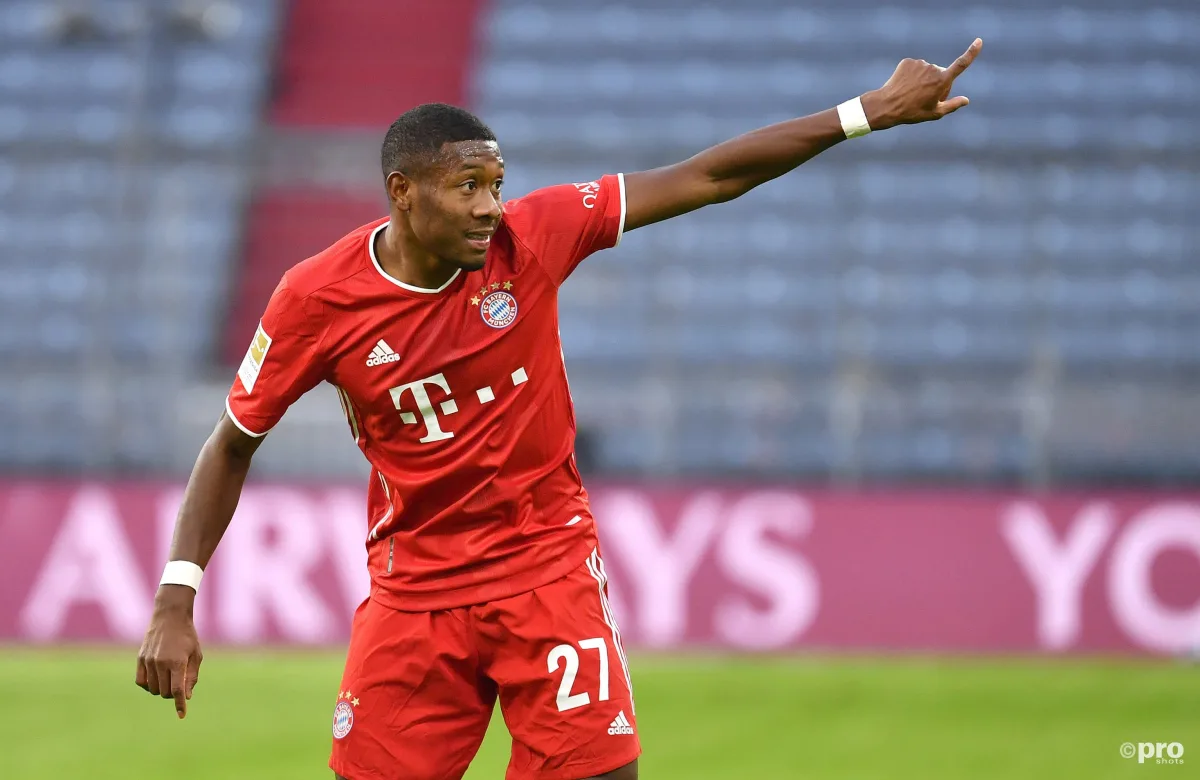 David Alaba's deadline for agreeing terms to remain at Bayern Munich was 1 December. With that date now passed, the question for him is simple – of the three clubs vying for his signature, where should he go?
Real Madrid, PSG and Chelsea all want the 28-year-old and he would be a valuable addition for each. But what's the pros and cons for the player to consider?
David Alaba to Real Madrid
Real Madrid have long been interested in Alaba since the player expressed his desire to play in Spain. With Barcelona's financial situation precluding them from making an offer, it puts Madrid in the box seat.
Pros:
Alaba has long spoken of his desire to play in La Liga and Madrid is the place to do it
He very much fits the profile of what Madrid are looking for defensively and would be a huge upgrade for them
His agent, Pini Zahavi, has good ties at Madrid and a good deal could be struck in a straightforward manner
Cons:
Real Madrid's team needs work in other areas beyond the defence
The midfield is old and needs refreshed – the likes of Paul Pogba and Eduardo Camavinga have been linked
Madrid's team at the moment seems a level below what is required to compete for the Champions League
David Alaba to Chelsea
His big Premier League option is Chelsea. The Blues have a stop gap solution in the veteran Thiago Silva but centre-back is an area they have been looking to strengthen for some time.
Pros:
The opportunity to play in one of the most star-studded teams in the world, and one that will only get better
Chelsea would be able to offer a salary higher than what he would receive at Madrid
His style of play, athleticism and range of passing would work well in England
Cons:
There would be a heavy burden on him to be Chelsea's defensive leader when Thiago Silva leaves
He is, after all, a converted midfielder, to left-back, now centre-back. Would that burden be too much?
Could he deal with the different physical challenge defending in England would bring?
David Alaba to PSG
Finally, PSG remain hugely keen to bring him in.
Pros:
Lining up with Neymar, Kylian Mbappe and other greats to become part of a special team
He is a passing option from defence on the left that PSG don't really have at the moment
His versatility could fit into a number of roles if he wishes a position change in PSG's formation
Cons:
Ligue 1's upcoming TV deal problems could make the league even less competitive
PSG could become so superior that most matches are even more of a procession than they currently are
Would Alaba want to move to a league where he isn't challenged?
It's not La Liga…
FOOTBALL TRANSFERS VERDICT:
Real Madrid's lack of business last summer freed up the budget in 2021 and Alaba becomes a logical part of that. By securing a free transfer, it would mean money is retained for their marquee signing, whether that becomes Paul Pogba, Eduardo Camavinga or even Kylian Mbappe.
PSG have less of a pressing need for the player, as much as they want him, and are also tied up in negotiations with Neymar and Mbappe on their new deals, meaning Alaba may shift down the list of priorities. And Chelsea, well, are linked with everyone given their spend last summer and their interest seems the least serious. At this point, we'd say Madrid are leading the way.
READ MORE: