Vini Jr admits Real Madrid frustration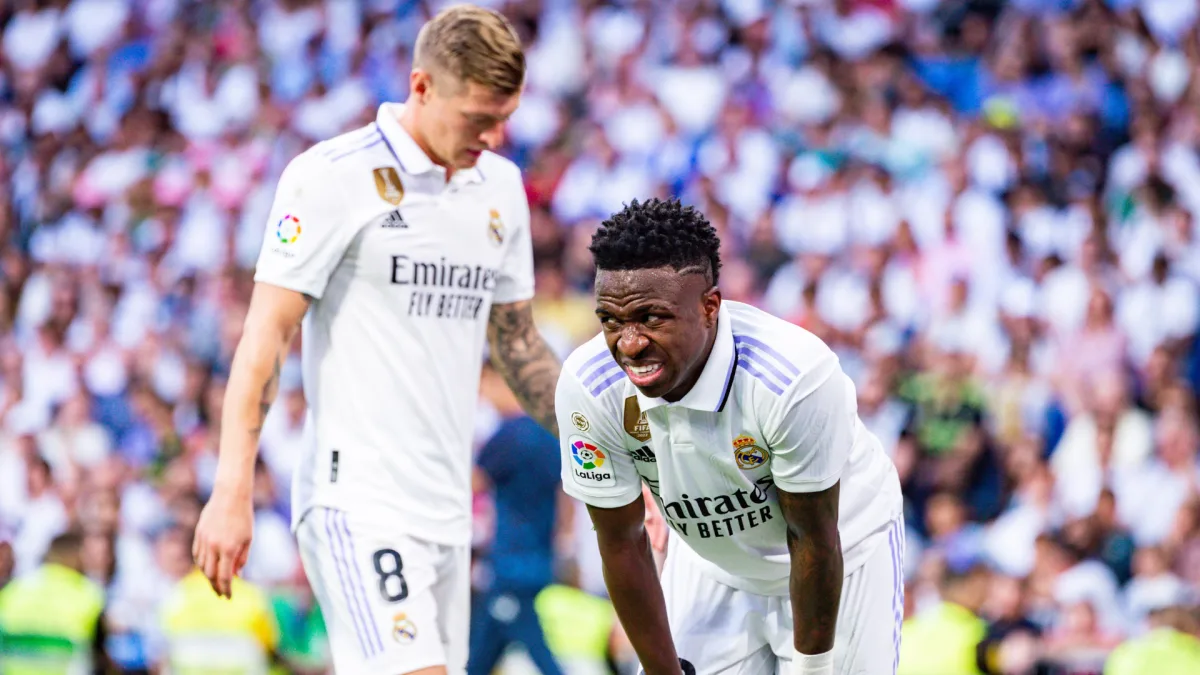 Real Madrid star Vinicius Jr has voiced his frustration following his side's Champions League exit.
The Brazilian has enjoyed a magnificent campaign in terms of goal contributions and trophies. With 23 goals and 21 assists in 53 games across all competitions, the 22-year-old has arguably been Los Blancos' best performer this season.
Article continues under the video
His trophy haul this term includes the UEFA Super Cup, the Club World Cup and the Copa del Rey, yet the biggest trophies on offer have eluded him and Real, which is causing some disillusionment.
The side from Spain's capital claimed both the Champions League and LaLiga last year, but this season has proved to be a different beast for Carlo Ancelotti's men as a revitalised Barcelona pipped them to the domestic title, while Pep Guardiola's indomitable Manchester City annihilated them in the second leg of Champions League semi-final.
READ: Barcelona get GREEN LIGHT to complete Messi transfer
Superstar Vinicius Jr feels that this season has been nothing short of a failure for Los Blancos.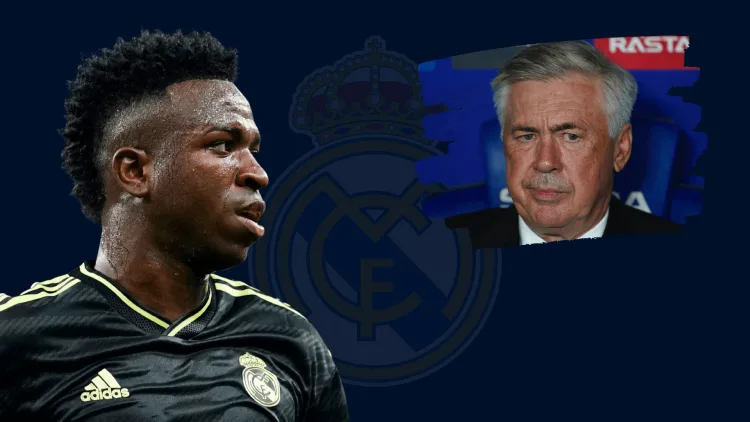 Time to move on?
Speaking to TNT Sports Brazil, the 22-year-old aired his anger at how Real's season has fizzled out: "Everything I did this year just to not win the Champions League & LaLiga is a little frustrating to me."
Perhaps this speaks to a bigger issue. While Real Madrid can still keep up with the likes of Manchester City financially, in terms of footballing quality, they may be left in the dust soon, however.
This is not the fault of the players, of course, but rather of Carlo Ancelotti. This eminently successful manager's approach to coaching is fundamentally at odds with the direction modern football is heading in.
READ: Frenkie de Jong makes remarkable statement after Barcelona transfer soap opera
The likes of Guardiola, Erik ten Hag, et all are so-called system managers, who have a clear idea of how to play, and they try to control every phase of the game. Ancelotti's approach is more hands-off and reliant on the individual quality of his players.
While still an outstanding man manager, his methods are quickly becoming outmoded and this is already beginning to cost Real Madrid on the big stage.