Messi: I wish Neymar hadn't left Barcelona in 2017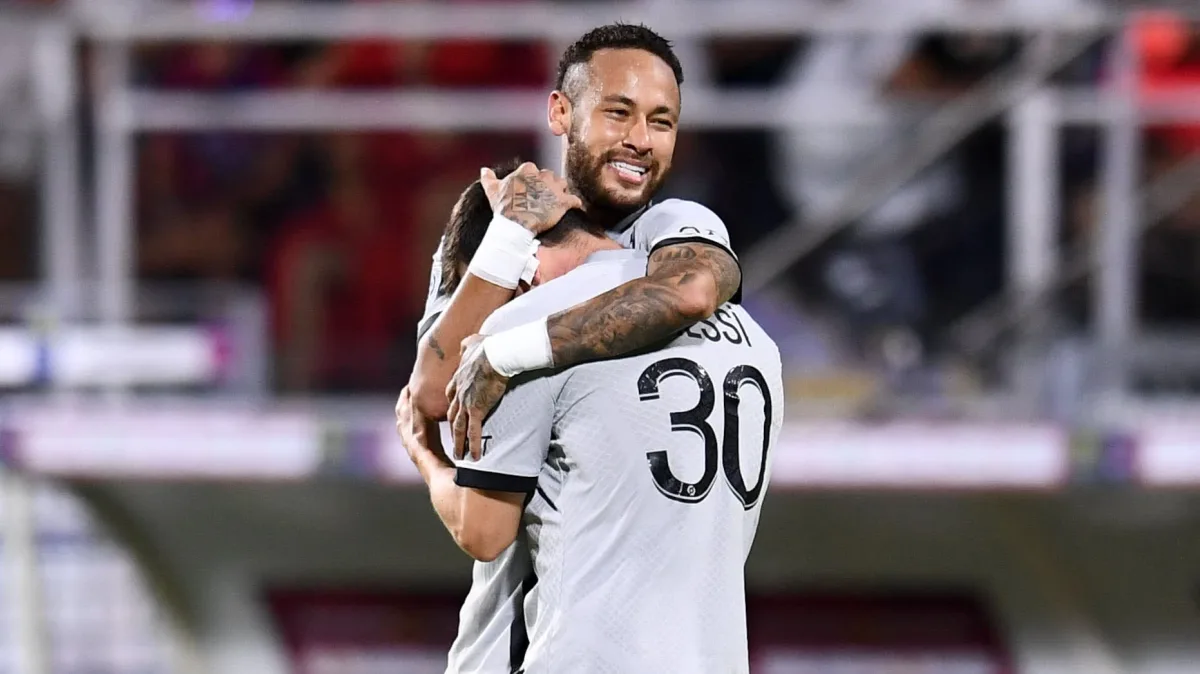 Lionel Messi has admitted he wished Neymar stayed at Barcelona in 2017, saying he would have liked to have had more fun with the Brazilian at the Catalan club.
Neymar left Barcelona in 2017 for a world record fee, joining Paris Saint-Germain, and it wasn't until four years later that the two were reunited in the French capital.
The two became great friends in the time they were together in Catalonia, playing with each other between 2014 and 2017 and winning the Champions League once.
They were two of the MSN trio, with Luis Suarez being the third member of that trio, and they were setting European football alight in that time.
Messi and Neymar enjoying life at PSG
The two are now at PSG and have a trio of their own, teaming up with Kylian Mbappe, but there are still reports that Mbappe and Neymar aren't on the best of terms as the season progresses.
PSG are hoping that having such firepower propels them to winning the Champions League, and they have certainly made a good start to this season under manager Christophe Galtier.
Messi, though, has spoken about Neymar's Barcelona exit: "Neymar and I know each other by heart, we spent a lot of time in Barcelona," Messi told TUDN Mexico, via Get French Football News.
2022/23 season so far

Messi Neymar

👕 Matches : 11 👕 Matches : 11
⚽ Goals : 6 ⚽ Goals : 11
🅰️ Assists : 8 🅰️ Assists : 8
⚽️🅰️ G/A : 14 ⚽️🅰️ G/A : 19
🏆 Trophy : 1 🏆 Trophy: 1

Comfortably the 2 best ITW 🇦🇷🇧🇷 pic.twitter.com/DZyaUHc3Eb

— Stav (@stavfps) September 18, 2022
"I would have liked to have more fun with him in Barcelona, but life brought us together in Paris. We are happy to be together. I love playing with him and being with him every day."
So far this season, Messi has scored four goals and provided eight assists, while Neymar has scored seven and provided eight assists, linking up well in the early part of the campaign.
The Parisians sit on top of Ligue 1 as well as their Champions League group, and having made important signings all summer, they are confident of being successful on all fronts in this campaign.