Barcelona BLOCKED from registering new signings by La Liga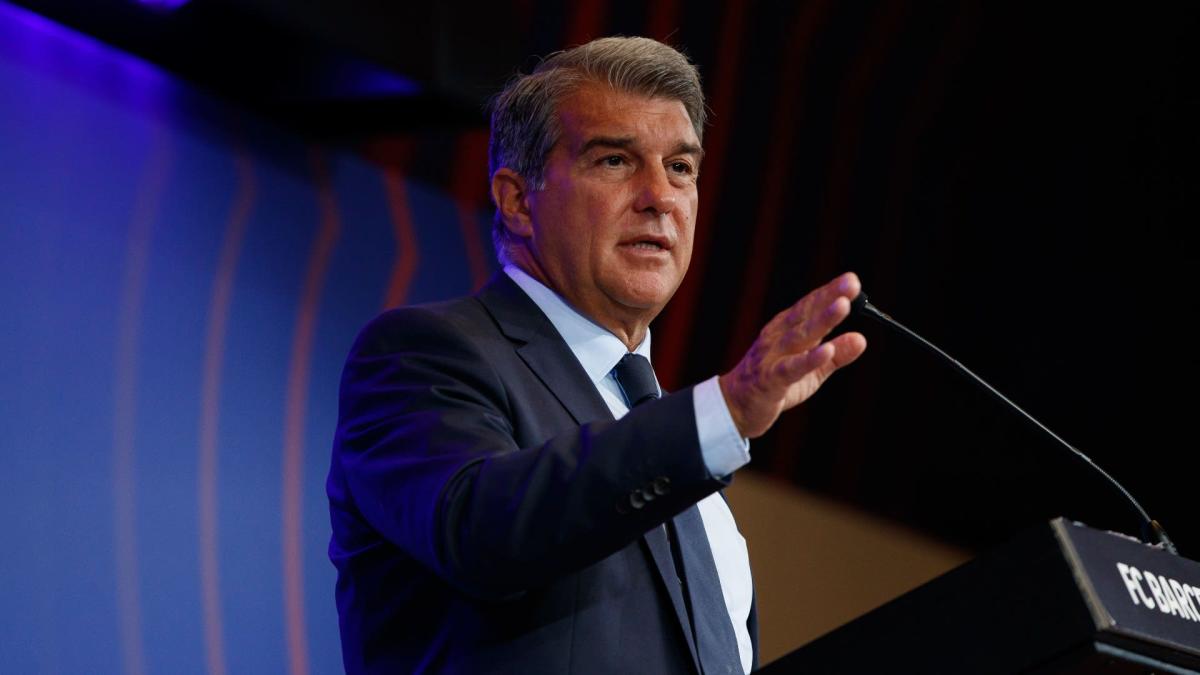 Barcelona president Joan Laporta has insisted the club are complying with their financial obligations after being informed by La Liga that they cannot register their new signings.
The club have spent more than €150 million this summer despite their economic concerns but their new signings are unable to be registered to play for the club until their wage bill is lowered.
Barca have been activating a series of 'levers' to finance their moves and, while Laporta admitted they may need to apply a fourth lever, he believes the club will have no issues going forward.
Speaking at the unveiling of €50m signing Robert Lewandowski, Laporta said: "We have done the job well and we believe that we meet all the requirements.
"The documentation has already been sent and we are waiting for the response from the league. There may be some disparity, but we understand that there will be no problems because we have complied with everything and the players will be able to register.
"If not, we are prepared to apply a fourth lever and we will do it."
Fourth time's the charm for Laporta
Barcelona have made five signings this summer in Lewandowski, Jules Kounde, Raphinha, Franck Kessie and Andreas Christensen, while they are also targeting Chelsea wing-back Marcos Alonso.
The club have been holding regular meetings with La Liga over the summer and have been told they do not meet the requirements to register their signings, or the renewed contracts of Ousmane Dembele and Sergi Roberto.
Barca have been raising funds by selling off parts of their company as well as future TV revenue and the fourth 'lever' would be the money received from the sale of 24.5% of Barca Studios.
La Liga have also told Barcelona that they must sell a number of players to lower their wage bill, with the big earners such as Frenkie de Jong and Memphis Depay being linked with moves away.
🗣️ Joan Laporta: "I think we are now turning the tables on the economic situation we have been through, but we will not calm down – we have to be careful." pic.twitter.com/4mYa0DZ0YR

— infosfcb  (@infosfcb) August 5, 2022
"In the last two months we have carried out operations for which €860 million has been entered," Laporta added. "We finished the year with a profit, we are healthy and the balance is positive.
"Own funds are also positive. Decisions have been made responsibly and we've complied with the requirements, so the work done will allow us to have a great workforce".
While Barcelona have until the end of the month to register their players, it is believed they will activate the fourth lever imminently, with their first La Liga game set to kick-off on August 13th.