Real Madrid's 10 biggest sales of all time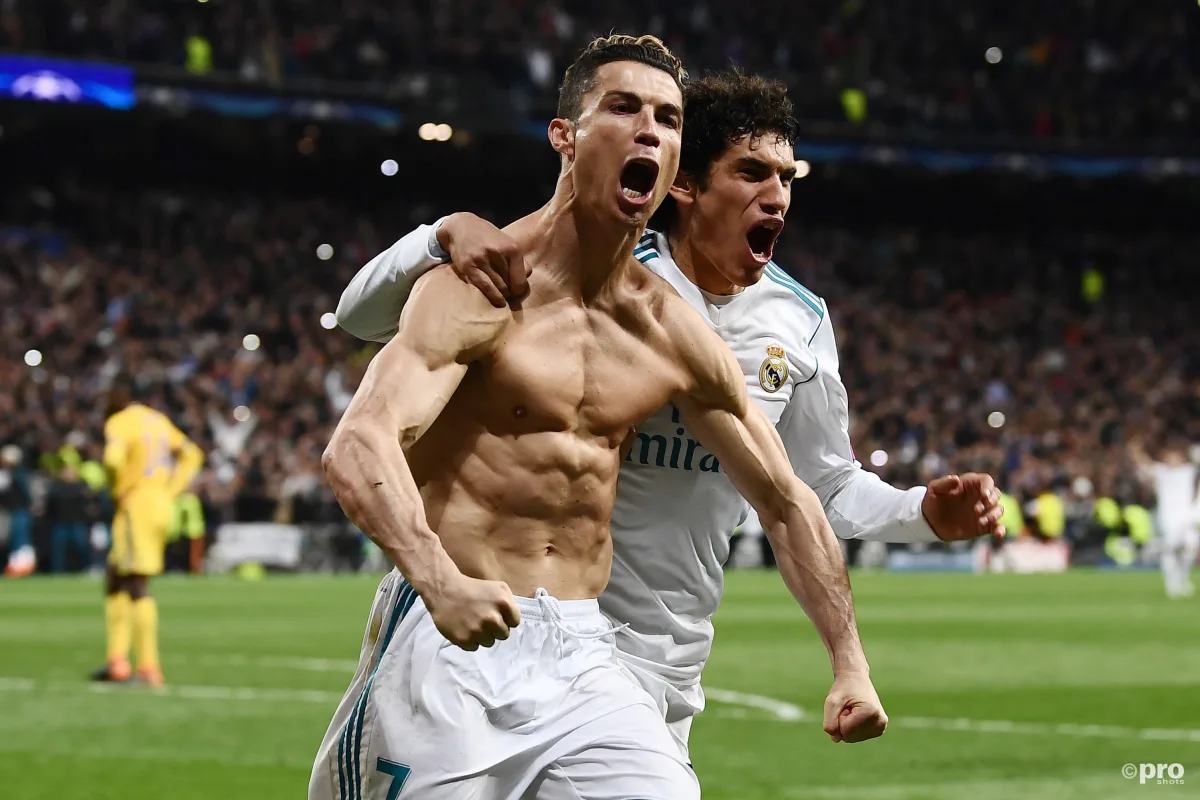 Spanish giants Real Madrid are unquestionably one of the most successful clubs on the planet and still remain a prime destination for the sport's superstars.
Whether it be Zinedine Zidane, Ronaldo, Cristiano Ronaldo or perhaps Kylian Mbappe, Los Blancos have always had an allure that often stretches beyond their rivals.
However, while Madrid are synonymous with huge transfer fees and extravagant squads, they've also become a club that knows exactly how to get the highest price out of their unwanted stars.
As such, the Spanish capital side have made more money from transfer sales than most of Europe's biggest clubs over the course of the last 10 years.
So, who are Real Madrid's 10 biggest sales of all time?
10. Raphael Varane - €40m (Manchester United, 2021)
In the summer of 2021, it was an end of an era at Real Madrid as they lost their two most influential defenders of the previous decade in Sergio Ramos and Raphael Varane.
With the Frenchman's contract at Madrid expiring in 2022, Man Utd took advantage to sign him for a very decent fee of an initial £34m (€40m).
9. Gonzalo Higuain - €40m (Napoli, 2013)
Unfairly mistreated throughout his entire career, Gonzalo Higuain was a proven goalscorer, and whilst his latter years in Europe failed to impress, his early years into his prime did.
Having joined Real Madrid from River Plate aged just 18, Higuain was a rotation option in his first two years. However, he netted 22 league goals in 2008/09 and 27 league goals the year after, despite only just turning 20.
However, from 2010/11 onwards he shared minutes with Karim Benzema, and was eventually sold in 2013. In total, he scored 107 league goals for Real Madrid, in just 132 starts.
After scoring 87 goals in three seasons for Napoli, he was sold to Juventus for €90m.
8. Achraf Hakimi - €40m (Inter, 2020)
After a successful two-year loan at Borussia Dortmund, it was expected that Achraf Hakimi would finally return to Real Madrid. However, they instead chose to immediately sell him to Inter.
Far more suited to a wing-back role than as a traditional full-back, Hakimi played 14 times for the club during the 2017/18 season, and they decided to cash in.
Hakimi has played for the youth sides, but was never really given a chance in the first team.
He scored seven and assisted eight in Inter's 2020/21 Serie A title-winning campaign before moving to Pars Saint-Germain to become a key player there.
7. Marcos Llorente - €41m (Atletico Madrid, 2019)
Marcos Llorente made the dangerous jump from one Madrid team to another in 2019, but it's certainly worked out for him.
Having played for Real Madrid's youth teams, Llorente was promoted to the senior team in 2016 and immediately sent out on loan to Alaves.
The central midfielder was a regular there, but upon return to the Santiago Bernabeu, made just five league starts the next year. He then started just six times in the league in 2018/19 and demanded a move away.
Atletico Madrid took a gamble on him, and he was a key part of the 2020/21 title win, scoring 12 and assisting 11 in the league.
6. Mateo Kovacic - €47m (Chelsea, 2019)
Initially signed on loan, Mateo Kovacic's move to Chelsea was made permanent in the summer of 2019.
He had spent three seasons at Madrid after moving from Inter and before his loan move to Chelsea, but failed to make over 20 league starts in a single campaign. In fact, he made just 10 league starts in 2017/18, which prompted a move away.
In total, he played 109 times for Los Blancos, but half of those were substitute appearances.
He helped Chelsea to win the Champions League in 2020/21, which means he now has four Champions League winners medals.
5. Mesut Ozil - €50m (Arsenal, 2013)
Real Madrid's decision to let Mesut Ozil leave left fans and players alike angry. Cristiano Ronaldo even revealed that he was "angry about Ozil leaving" because "he was the player who best knew my moves in front of goal."
Signed from Werder Bremen after impressing at the 2010 World Cup, Ozil was unknown to some, but he became a favourite at the Bernabeu.
After scoring 19 goals and assisting 47 in three league seasons at the club, Ozil left as a world superstar, and although he displayed his talents for Arsenal, he never won another league title.
4. Casemiro - €70m (Manchester United, 2022)
Casemiro must rank alongside the greatest pieces of transfer business ever conducted at the Bernabeu.
The Brazilian arrived in Madrid as a youngster from Sao Paulo in 2013 for €6m, and nine years, more than 300 games and five Champions League titles later left for a fee more than 10 times higher.
In the interim the midfielder established himself as one of the world's elite players in his position. But he was 30 years old when Madrid sold him, and many believe that the Blancos picked the perfect time to sell.
3. Angel Di Maria - €70m (Manchester United, 2014)
Despite being handed the 'man of the match' award in the Champions League final, his last game for Real Madrid, the club decided to sell Angel Di Maria to Manchester United in 2014.
He had been an extremely reliable player for Los Blancos, scoring 22 and assisting 50 in the league across his four seasons at the club.
However, with Gareth Bale preferred on the right wing, he was shifted inside and when Toni Kroos and James Rodriguez were signed after the 2014 World Cup, Di Maria was sold.
2. Alvaro Morata - €70m (Chelsea, 2017)
Antonio Conte wanted to sign Romelu Lukaku, but Chelsea opted for Alvaro Morata instead, and paid over the odds for him.
Morata had scored 15 league goals in 2016/17 having returned to Real Madrid from a relatively successful two-year loan spell at Juventus, but that came in just 14 league starts, and it was clear he wasn't first choice.
He had scored at an impressive rate given his game time, but Real Madrid somehow convinced Chelsea to pay €70m, which was far more than he was worth.
1. Cristiano Ronaldo - €112m (Juventus, 2018)
What can you say? Real Madrid's record arrival at the time of joining is their most expensive departure. Cristiano Ronaldo was at the heartbeat of their success in the 2010s, and to have made a profit on him at the age of 33 is insane business.
In total, Ronaldo won 16 club honours with Real Madrid, four Ballon d'Ors and two 'The Best' awards. He scored 101 Champions League goals for Real Madrid, the most of any player at one club, and netted over 30 goals for nine seasons in a row.
In all, he scored a club record 450 goals for Los Blancos and is arguably their greatest ever player.