The four clubs who want to sign Barcelona reject Memphis Depay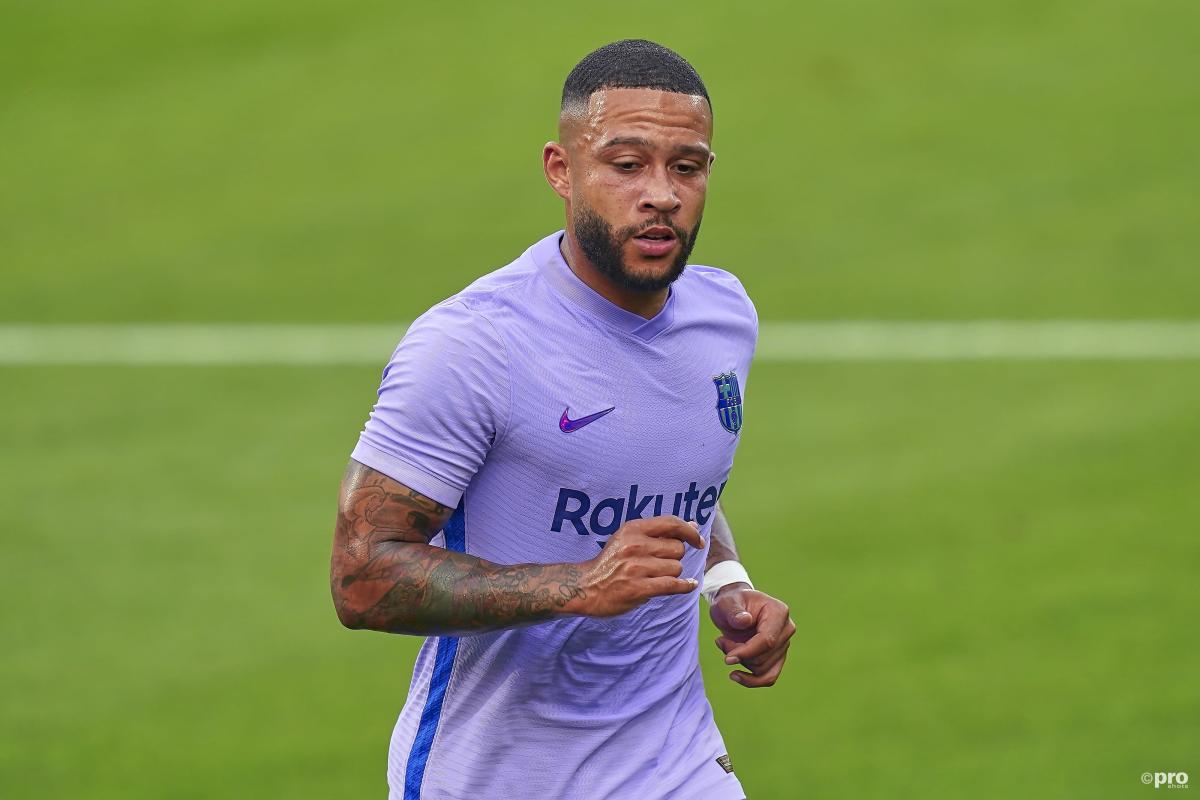 Barcelona are willing to let Memphis Depay go, as they're set to complete the signing of Robert Lewandowski and add to their attacking line.
The Dutchman was already on the fringes at Barcelona, and with the signing of Raphinha, imminent arrival of Lewandowski and Ousmane Dembele's extension, there may be no place for him.
With that, there has been lots of interest in the player, and his Barcelona adventure could be coming to an end after just a season at the Camp Nou.
Ajax
The Dutch champions have been attracting the national team's best players in recent years, including Steven Berghuis and more recently, Steven Bergwijn.
Depay could be the next to join, having already had a successful time in the Eredivisie when he played there with PSV at the start of his career.
A move could be possible, as Ajax are in the market for a forward, but it could be difficult due to the high cost of the operation as Ajax have already spent big this summer.
Tottenham
Tottenham have maintained an interest in Depay since the end of last season, with Antonio Conte keen to add to his depth in the team.
However, they have already completed the signing of Richarlison from Everton on a big fee, and Depay may not be on top of their list of priorities this year.
The Lilywhites may also be looking to improve in other areas on the pitch, and with Harry Kane, Son Heung-min, Lucas, Richarlison and Dejan Kulusevski already there, game time may be limited.
💥💥💥💥💥💥💥💥💥💥💥
💥💥💥💥💥💥💥💥💥💥💥
💥💥💥💥💥💥💥💥💥💥💥
💥💥💥💥💥💥💥💥💥💥💥
💥💥💥💥💥💥💥💥💥💥💥
💥💥💥💥💥💥💥💥💥💥💥
💥💥💥💥💥💥💥💥💥💥💥
💥💥💥💥💥💥💥💥💥💥💥
GOAL @MEMPHIS! 1-0!

𝗟𝗜𝗩𝗘 𝗡𝗢𝗪 𝗢𝗡 𝗕𝗔𝗥𝗖̧𝗔 𝗧𝗩+
🖥 https://t.co/BEKCo6aULg pic.twitter.com/aGwReHulWo

— FC Barcelona (@FCBarcelona) July 31, 2021
Juventus
The Bianconeri could be a smart option for Depay, as he's likely to get plenty of game time in Turin and Barcelona already have good relations with the record Italian champions.
Depay would provide fine support to the likes of Dusan Vlahovic, Federico Chiesa and Angel Di Maria, and would be a worthwhile signing.
Earlier in the season, it was reported that Massimiliano Allegri was interested in a loan move for the player, and that interest may be reignited.
Roma
Another Serie A option, Roma could be another viable option, as Roma are also looking to add to their attacking depth over the summer.
A problem could be the fact that Jose Mourinho was the one that sold Depay from Manchester United, and there may not be much interest from the manager.
Depay, however, may be able to take encouragement from the fact that the likes of Juan Mata, Chris Smalling and Henrikh Mkhitaryan have all managed to repair their relationships with the manager in the past.