Benzema: It is a matter of time before Mbappe joins Real Madrid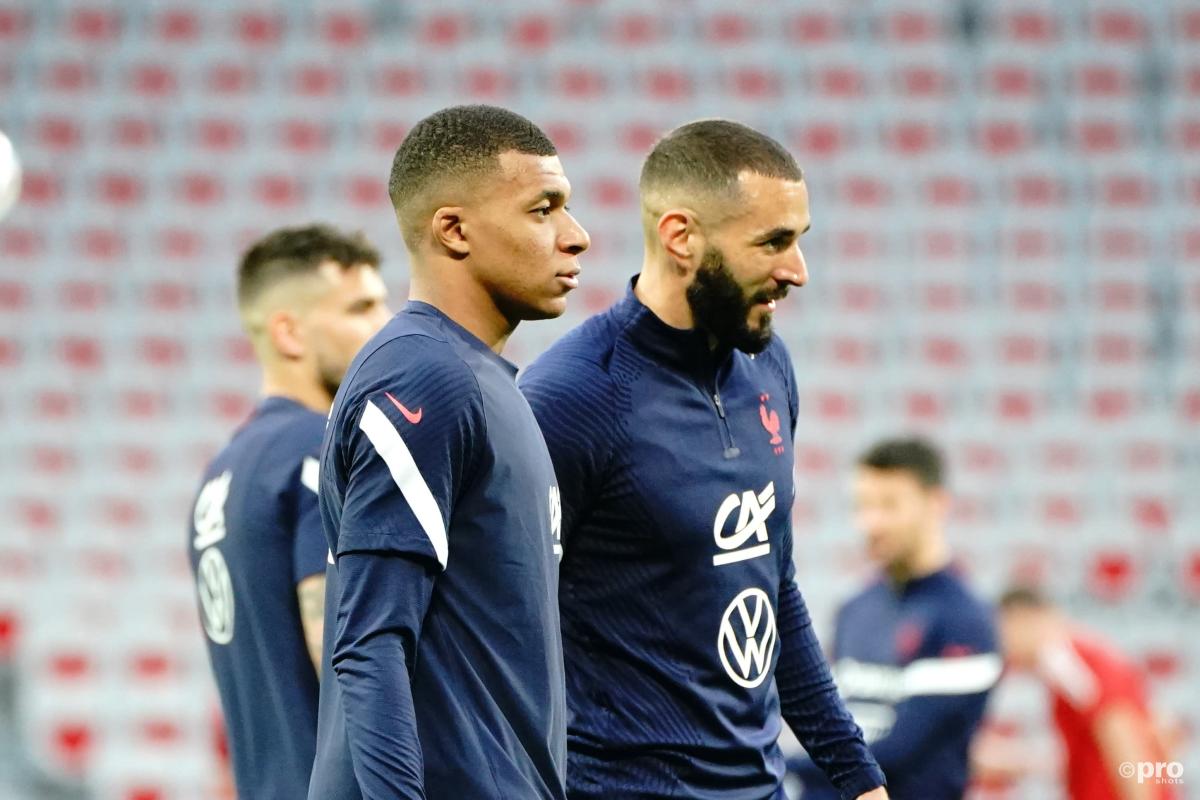 Karim Benzema believes it is a matter of time before compatriot Kylian Mbappe moves to Real Madrid.
Los Blancos have been targeting a transfer for Mbappe even before he became the second most expensive player in history in a €145 million switch from Monaco to Paris Saint-Germain.
Mbappe's contract runs out in the summer of 2022 when Real Madrid will be able to sign him for free, but that didn't stop the club from sending a desperate bid of €200m to land him on deadline day.
PSG didn't even negotiate, and the feeling now is that the Frenchman will indeed move to the Spanish capital as a free agent.
Benzema expects it to happen, too.
"He said it himself. He wants something more," the Madrid star told L'Equipe.
"He will play at Real Madrid one day. I don't know when, but he'll come. It's a question of time."
Benzema: I'm here to help the next generation
Possibly in order a gargantuan move for Mbappe, Real Madrid have not spent a lot of money over the past couple of seasons, with Eduardo Camavinga the only recruit of note in the most recent transfer window.
The club have instead had to rely on young players like Vinicius Junior, Rodrygo and Ernesto Valverde, and Benzema believes that the club are currently going through a transition period under current boss Carlo Ancelotti.
"Real Madrid are still the best club in the world," he insisted.
"Reconstruction or not, it's a new football, a new generation, new players. We have to invest in the youngsters so they become great players one day.
"I'm here to help them. I speak a lot with them. I want to improve them."
As for Benzema himself, he has started the new season superbly, with an incredible 16 goal contributions in his first nine games via goals scored himself plus assists.
Madrid legend Luis Figo even said recently Benzema's performances were Ballon d'Or worthy, but the player says it is important to focus on the team.
"We have to think about it when you have ambition, but it doesn't have to be an obsession that makes you focus on yourself, telling yourself you have to shine individually," the Frenchman explained.
"If you have to win it, it's because of who you are, what you show on the pitch, what you do."