Who is Alberto Moleiro? The Las Palmas wonderkid hoping to emulate Pedri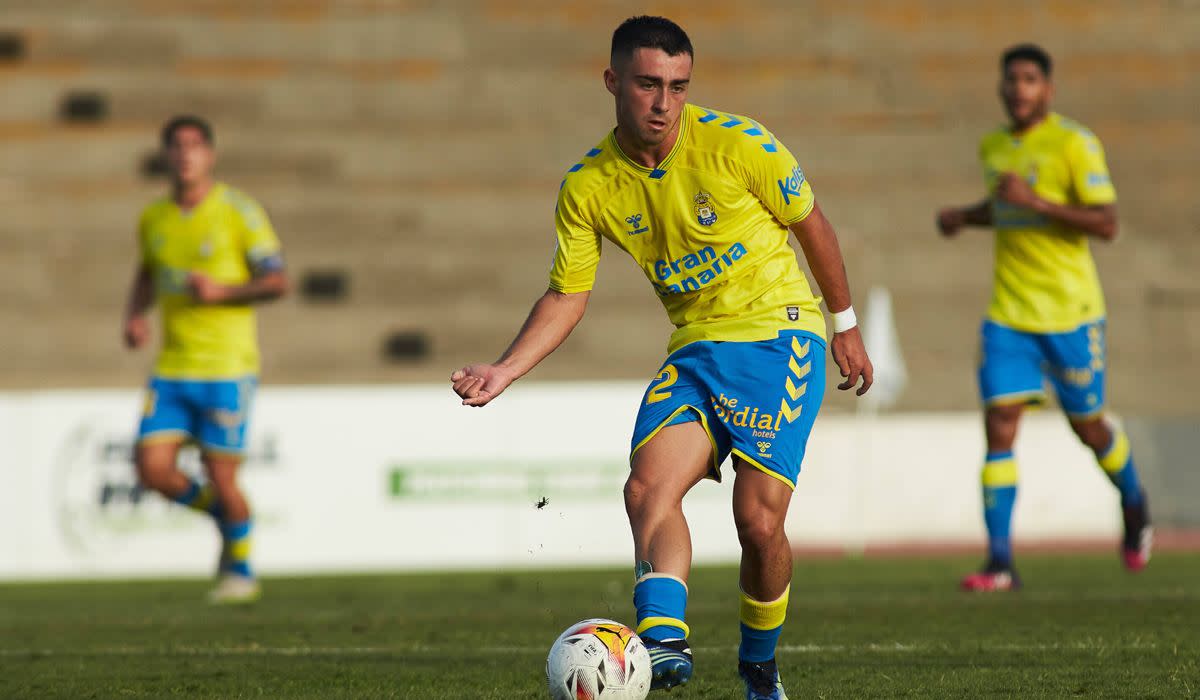 Las Palmas look to have unearthed another gem in the form of young midfielder Albero Moleiro, who has been interesting Barcelona.
Barca may have gone through a tough time over the last couple of season, but one shining light have been the emergence of Pedri, who has been sensational for the club despite his young age.
Pedri was signed from Las Palmas last summer after impressing for the Canary Islands side, and it is not an exaggeration to say that his talents represent the future of Barcelona.
The Blaugrana are hoping to strike gold again with a swoop for another Las Palmas starlet in Moleiro, but what kind of player is he?
What position does Albero Moleiro play in?
Moleiro is an attacking midfielder who can either play on the left or through the middle.
How good is Albero Moleiro?
It is not just the fact that Moleiro plays for Las Palmas and even looks slightly like Pedri that the comparisons have started, it is because the young man already has a tendency to run games despite his lack of experience at the top level.
As well as Pedri, he has been likened to Andres Iniesta due to his tendency to drift out to the left and utilise the space on the flank and into the centre.
When you look at Moleiro play, there is a low centre of gravity and command over possession that certainly evokes thoughts of Pedri and Iniesta, even though he is said to have more physicality than that pair.
He is not even 18 yet, but the confidence he exudes is remarkable and he is already a first-team player at Las Palmas, having featured six times in the Segunda Division in 2021/22.
Moleiro scored his first senior goal in a match against Ibiza at the start of September.
Team-mate Nuke Mfulu said of Moleiro:
"I knew the players, but playing with them is a pleasure. Inside the field, they have impressed me.
"Little Alberto Moleiro has an incredible level for his age. It seems he has a lot of impact on the team. He told me he was 17 years old. He is awesome."
At international level, he has represented Spain U-19s.
What clubs are interested in Albero Moleiro?
It seems inevitable that Barcelona will win the race to sign Moleiro, whether it be this summer or in the future.
Las Palmas are still holding out hope to earn promotion back to La Liga so it seems unlikely a winter transfer will transpire.
The Blaugrana have stepped up their efforts to acquire him recently, however, as they have sent scouts to watch him on a couple of occasions.
Wolves are also interested but it seems unlikely they would usurp Barcelona to any deal.
When does Albero Moleiro's contract expire?
Moleiro's contract expired in June of 2023.
How old is Albero Moleiro?
Moleiro was born on 30 September 2003. He is 17.
What is Albero Moleiro's height?
Moleiro is around five-feet-six-inches tall.
What is Albero Moleiro's Instagram?
Moleiro's Instagram has 7k followers as of September 2021.
Who is Albero Moleiro's girlfriend?
Moleiro is not dating anyone publicly.