Five Brazilian flops that helped push Barcelona into debt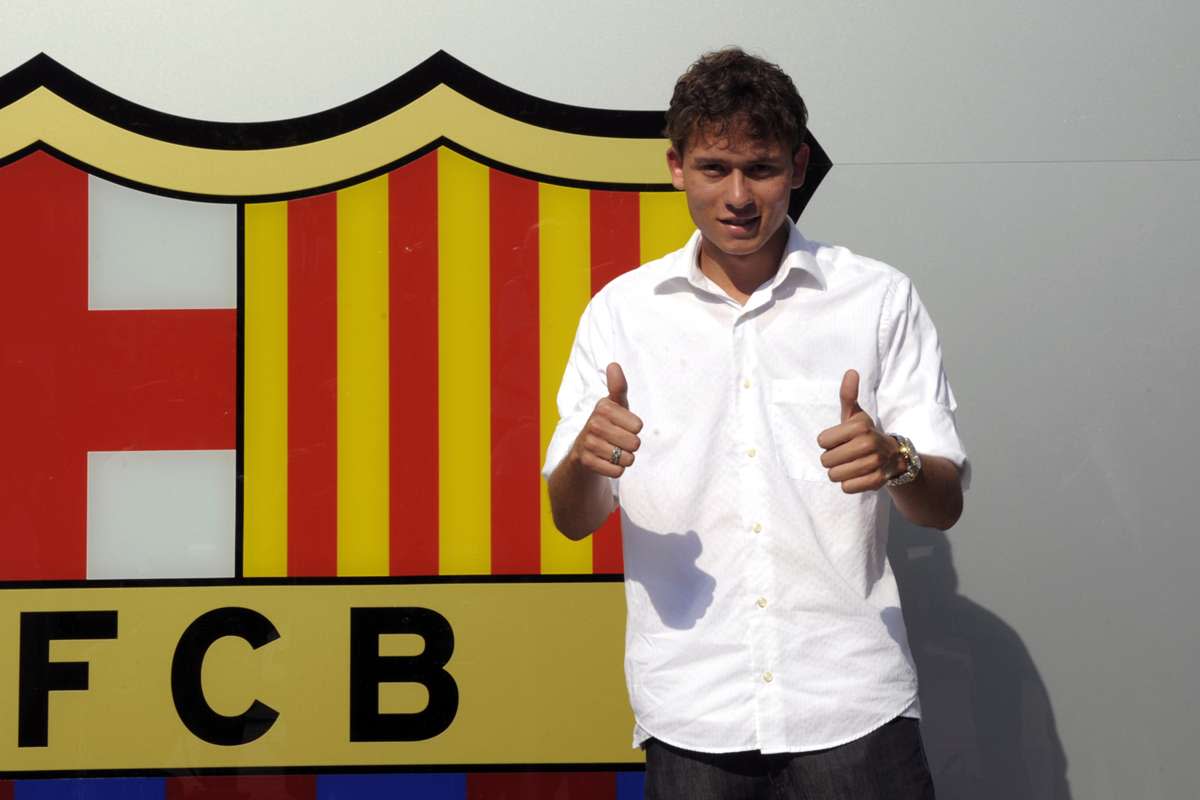 On Monday, Barcelona president Joan Laporta staged a press conference in which he outlined the current financial state of the club.
Several figures were mentioned such as the level of debt, and none of them paints the club in a positive light.
One of the most surprising figures was €8 million.
According to Laporta, Barcelona have been paying an unnamed scout €8m PER YEAR to search for talent in South America.
That is particularly galling when you consider the various flops that have came and gone at Camp Nou, particularly from Brazil.
Yes, Neymar was a massive success, but he was very much already a known entity at Santos.
And, for every Neymar, there has been a Keirrison.
Laporta: "Too much money was being paid to intermediaries. One person was being paid €8m to scout players in South America."

— Dermot Corrigan (@dermotmcorrigan) August 16, 2021
The money splashed on these Brazilians has only added to the club's scandalous debt levels.
So, here are five South American flops who have failed to make the grade in Catalunya.
Henrique (Desp. Brasil) - €8m, 08/09
In 2008, Barcelona beat Ajax to the signing of central defender Henrique, who cost around €8m.
The Brazilian was immediately sent out on loan to Leverkusen and made 27 appearances for the German side before a return to Spain. He was subsequently sent out on loan again, twice, to Racing Santander.
In the end, he failed to make a single appearance for the Blaugrana, with his contract being terminated four years after his arrival in 2014.
Just a bizarre signing.
Keirrison (Desp. Brasil) - €14m, 09/10
Keirrison, nicknamed 'K9' is only 32 years old, and most recently played with Londrina in the second tier of Brazilian football.
Though he isn't officially retired, that spell was three years ago...
At the time Barca signed him, he was only 20 years old and was certainly marketable as the 'next big thing' to come out of Brazil.
But, like so many South Americans before him, the jump to European football proved too much, as even on loan to the likes of Benfica and Fiorentina he failed to make more tan 12 appearances in a single season.
It was later revealed that head coach Pep Guardiola didn't actually want him, and that Laporta made the deal happen in order to sell him for profit. That didn't happen.
Douglas (Sao Paulo) - €4m, 14/15
Douglas actually won a remarkable six trophies during his spell at Barcelona. The problem is, he only contributed eight competitive appearances between 2014 when he signed and 2019 when he left.
He had the unfortunate task of attempting to gazump fellow Brazilian Dani Alves to the right-back spot at the club, while Martin Montoya was actually ahead of him in the pecking order, too.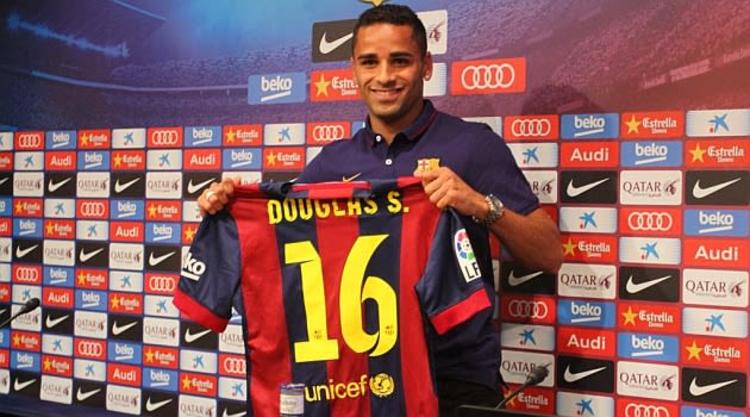 Douglas has actually carved out a decent career in Europe, as he now plies his trade in Turkey with Besiktas, but he was never, ever good enough to play for Barcelona.
Marlon (Fluminense) - €5m, 17/18
Central defender Marlon has proved that he is a decent player, capable of featuring at a high level as after Barcelona he played for Sassuolo in Serie A, while he is now with Shakhtar.
Barca initially brought Marlon to the club on loan to play for Barcelona B to aid his development.
He impressed for the B side which is what led to a permanent signing, but he simply didn't make good on his promise which is why the club were happy to send him out on loan to Nice, while the move to Italy came after.
Not terrible, just not great.
Matheus Fernandes (Palmeiras) - €7m, 19/20
Barcelona bought Matheus Fernandes for an initial fee of €7m in January of 2020.
He was immediately sent on loan to Real Valladolid and upon returning to Camp Nou for the next season, he made just one appearance for Barca, in a Champions League fixture versus Dynamo Kyiv.
Fernandes was signed on a five year deal, but only 18 months into this deal Barcelona made the decision to not even try and sell him, but simply to cancel his contract.
He would later reveal that Barcelona texted him to ask if he had the same email address, and when he confirmed that he did, he was emailed to be informed of the contract termination.