Barcelona don't need a striker - Koeman must strengthen elsewhere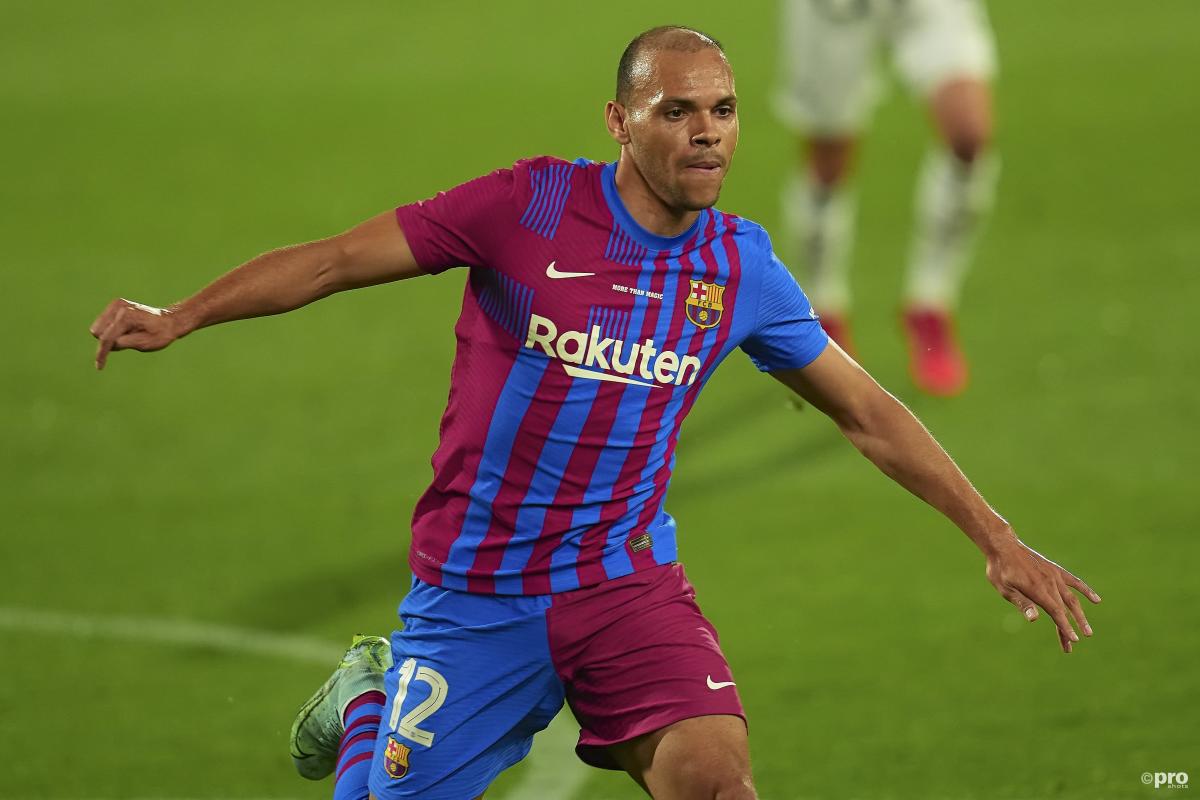 It's obvious to feel like goals will be at a premium when Lionel Messi walks out of the door.
But if there's one position Barcelona don't need to strengthen - for the moment at least - it's in the centre-forward position.
Ronald Koeman made an impassioned plea to the board to provide him with another attacking option in his pre-match press conference ahead of Real Sociedad.
Quite how, logistically and financially, with everything that's happened in the past two weeks with the wage bill and Messi's departure, this could happen remains a mystery.
But leaving that to one side, no-one is looking at this Barcelona team and thinking that they lack attacking options.
Real Sociedad are a top-eight side in La Liga this season and they were easily brushed aside by Barca, who produced a routine victory.
Martin Bracewaite pic.twitter.com/4YfjxbGIjy

— FC Barcelona (@FCBarcelona) August 15, 2021
The starting front three of Martin Braithwaite, Memphis Depay and Antoine Griezmann all looked sharp and the former of those three - the one who has most to lose from another striking option - was the man-of-the-match by some distance.
The Dane scored two excellent goals either side of half-time and was an all-round dangerous presence, complementing Depay and Griezmann nicely.
Indeed there was an interesting dynamism around the trident that made a subtle change from the days of Messi. There was more interchanging, more freedom and much less waiting for the main man to get involved.
Indeed for 60 minutes this was the type of procession that the Camp Nou support have grown accustomed to over the years.
And with Ansu Fati, Ousmane Dembele and Sergio Aguero all currently injured and due back at roughly the same time (late October), what's the need to go and spend money that the club doesn't have in a position where it's not needed?
Buy defenders, not forwards
And in the last 10 minutes La Real, who had offered little offensively, decided to wake up and promptly scored two goals. This is the deficiency of Barca on the pitch, not a lack of goals. It's a problem staring them in the face.
They need (better) cover at full back and they need a screen to avoid Sergio Busquets having to play every week. These are the clear, obvious problems
elsewhere.
And it's highlighted again by Braithwaite's brilliant break and cut-back to Sergi Roberto to seal the win in the last minute. He's arguably Barca's weakest attacking option and he was head and shoulders their best player on Sunday.
So Ronald, why on Earth are you looking for a striker?