Revealed: Real Madrid's last-ditch plan to get Hazard firing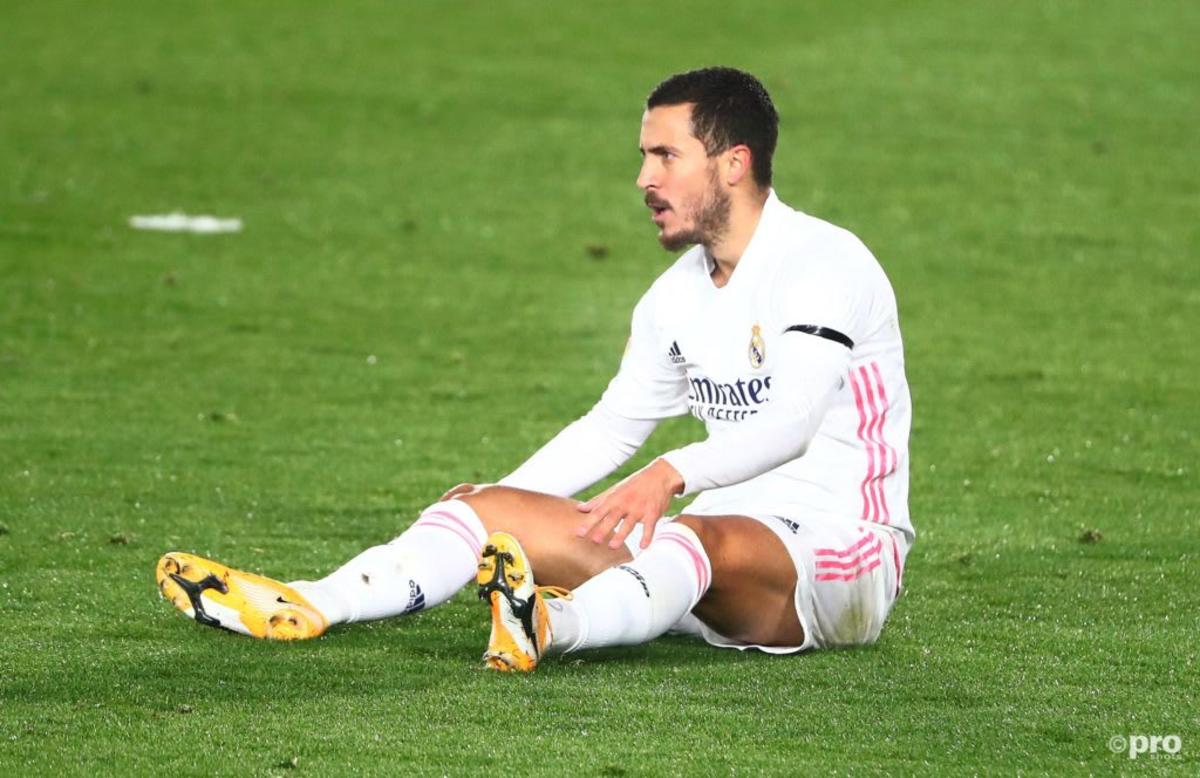 Eden Hazard's time at Real Madrid has been less than ideal for the Belgian and for the club, but new boss Carlo Ancelotti is already thinking of how to get the best out of the former Chelsea star.
After finally securing his dream move to the Santiago Bernabeu in the summer of 2019, Hazard has made only 30 La Liga appearances across two seasons, with a measly four goals and five assists in that time.
A spate of injuries, criticism over his fitness and application and generally subpar performances have clouded what was one of the biggest transfers of the last decade, but not all hope is lost at the club.
<
Ancelotti has come in with a plan for how to get the most out of the No.10 this season alongside Antonio Pintus, the conditioning coach that has also been brought back to the club.
AS are reporting "there will be no exceptions" with Hazard's training and fitness regime leading into the season, with a detailed summer plan having been delivered to him and appearing to have reaped its benefits.
Throughout the pre-season period, Pintus and his support staff will focus on Hazard's strength, speed and agility and he will reportedly be pushed incredibly hard over the summer to ensure his readiness to have an impact on the season.
Is there time for Hazard to resurrect his Real Madrid career?
There is a clear goal to make sure that this pre-season will be the best one that Hazard has experienced since arriving at the club as Madrid chase a return to regularly picking up silverware.
Eden will sweat. Daily tests of strength , elasticity, speed and resistance are mandatory.
- AS on Hazard's pre-season intensity
At his best, the 30-year-old remains a devastatingly brilliant player and someone that can turn games on their heads, and his condition could be vital for Real as they strive for a more successful season than last.
As well as this plan for Hazard, AS has also hinted that Ancelotti will aim to get the most out of Gareth Bale in the final year of his contract at the Bernabeu.