La Liga president in the dark about Messi contract developments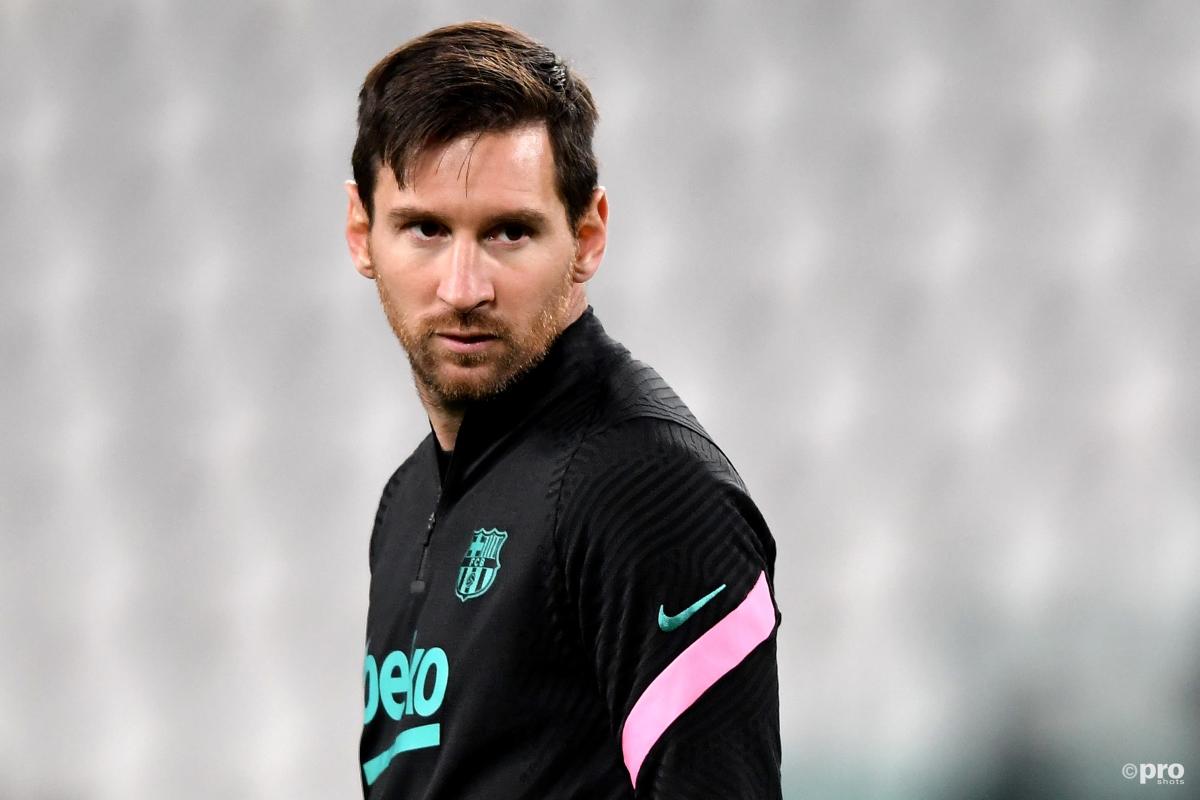 La Liga president Javier Tebas admits he does not know if Lionel Messi will play for Barcelona next season.
Messi is officially not a Barcelona player for the first time in his career as at midnight on 30 June 2021 his contract expired.
The Argentine has been with the club since his early teens and developed into a Barca icon, but is now apparently at a crossroads in his career.
Messi can, of course, sign back on with Barcelona or indeed opt to move on to pastures new.
Crucially, though, the decision may be taken out of his hands as the Blaugrana currently cannot afford to keep him on the same terms as his previous contract.
Messi is the highest paid footballer in the world, and although this is no fault of his own, his exorbitant wages have contributed to the financial position the club currently finds itself in.
The major reason for their staggering debt is a shocking transfer strategy, however.
New Barcelona president Joan Laporta and other club directors are currently attempting to put together a financial package that will entice Messi to sign a new contract, though it will likely be a smaller basic wage with large incentives.
While in the past Barca would have simply paid Messi what he wanted, and what he was due, La Liga are clamping down hard on clubs going over a set salary limit.
Any renewal from Messi would put the club over that limit.
Barcelona and La Liga have been locked in talks to see if a compromise can be made, but as of yet the governing body of the Spanish top flight has remained firm.
Tebas, speaking to Jugones' de la Sexta, admitted he did not know if Messi will stay in Spain, saying:
"I do not know if Messi will start the League with Barca.
"I have a good personal relationship with Laporta, like with most club presidents. But a talk about Messi's situation would last 30 seconds. There are rules that must be followed, and Barca must work within them, like all the clubs.
"If there are no exits, it is impossible," he added, in reference to Barca selling players.
Barcelona unable to register players
Barcelona are simply piled in debt. It's been reported that they now owe up to €1.1 billion, and they are swamped.
Many fans had hoped that Messi's contract would be renewed, but at this rate, not even their new signings will be able to be registered to play.
According to multiple reliable sources, Barcelona are unable to register Memphis Depay, Sergio Aguero, Eric Garcia, or Emerson Royal after exceeding the Spanish league's salary limit.
Put in place at the beginning of March, the Spanish salary cap has massively hindered Barcelona, and they need to reduce their wage bill by €200,000.
I do not know if Messi will start the League with Barca
- La Liga president Javier Tebas
That's despite selling Junior Firpo to Leeds, Jean-Clair Todibo to Nice, Konrad de la Fuente to Marseille, loaning Francisco Trincao to Wolves with an option to buy, and terminating the contract of Matheus Fernandes.
The club are aware that these sales simply aren't enough, and they estimate that to register their four new signings, they must find a way to offload the wages of the aforementioned Coutinho, Samuel Umtiti, and Miralem Pjanic.
Pjanic in particular is a tricky case as Barcelona still owe €45m for the swap deal with Arthur going to Juventus. If he were to go out on loan, the club would still have to pay his annual amortisation but would save €16m in annual salary.