Griezmann: Messi turns melons into caviar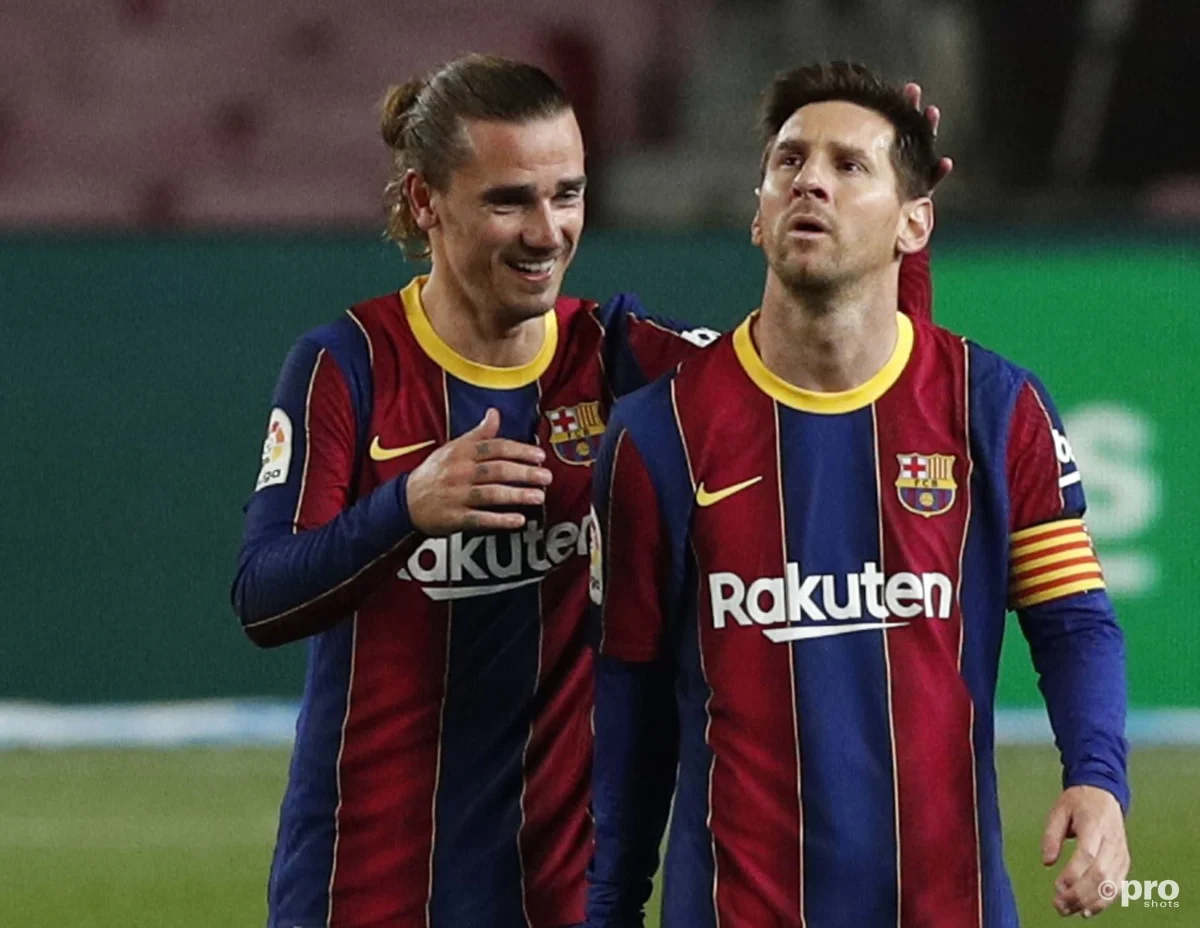 Antoine Griezmann has praised the abilities of Barcelona team-mate Lionel Messi, saying he enjoys a good relationship with the Argentine.
Griezmann joined the Blaugrana for an exorbitant fee of €120 million in July of 2019 and has not been able to find the form that made him such a favourite with Atletico Madrid.
READ MORE: Inter Miami owner hopeful the club will sign Lionel Messi
Things have been tough for the Frenchman since the transfer from the Spanish capital but he did improve significantly in 2020/21 as he scored 20 goals and recorded 12 assists in all competitions, even if those numbers are still short of the outlay expected of him.
When he was at his lowest ebb with Barca there were rumours of feud with Messi, but Griezmann insists the pair get on well, while showering the club legend with superlatives.
"[Our relationship is] good. We get along well. We sometimes write messages to each other, we communicate a lot in training," he told L'Equipe.
"On the pitch, he's obviously a super easy player to play with. You send him a melon, he turns it into caviar! We don't have that pressure to miss a pass with him.
"In the game, things get better and better. This year, it was a bit complicated because we had a lot of injuries and we played in a system where everyone was not necessarily in their best position.
"But we are going to start a new season with new recruits, it will go better."
Griezmann's troubles at Barcelona
Griezmann has, so far, only won a Copa del Rey since his move to Barcelona, and he admits being in and out of the team earlier this season made him unsettled.
"Yes. When you lose the league, for example, it makes me sad," he added, in reference to Real Madrid and then Atletico Madrid winning La Liga.
"At the start of the season too, because I wasn't playing, I didn't feel important. I am used to playing every game, the big matches.
"I found myself on the bench against Real Madrid (a 3-1 loss in October 2020). It made me mad to see my team-mates warming up on the pitch while you're next to it.
"But these are the coach's choices and you have to accept them and do everything possible to change his mind."
As the season went on and Barcelona changed to a 3-4-3 or 3-5-2 formation, Griezmann earned his spot in the starting XI back and displayed some good form in the second half of the campaign.