€40,000 a minute! The incredible cost of Eden Hazard to Real Madrid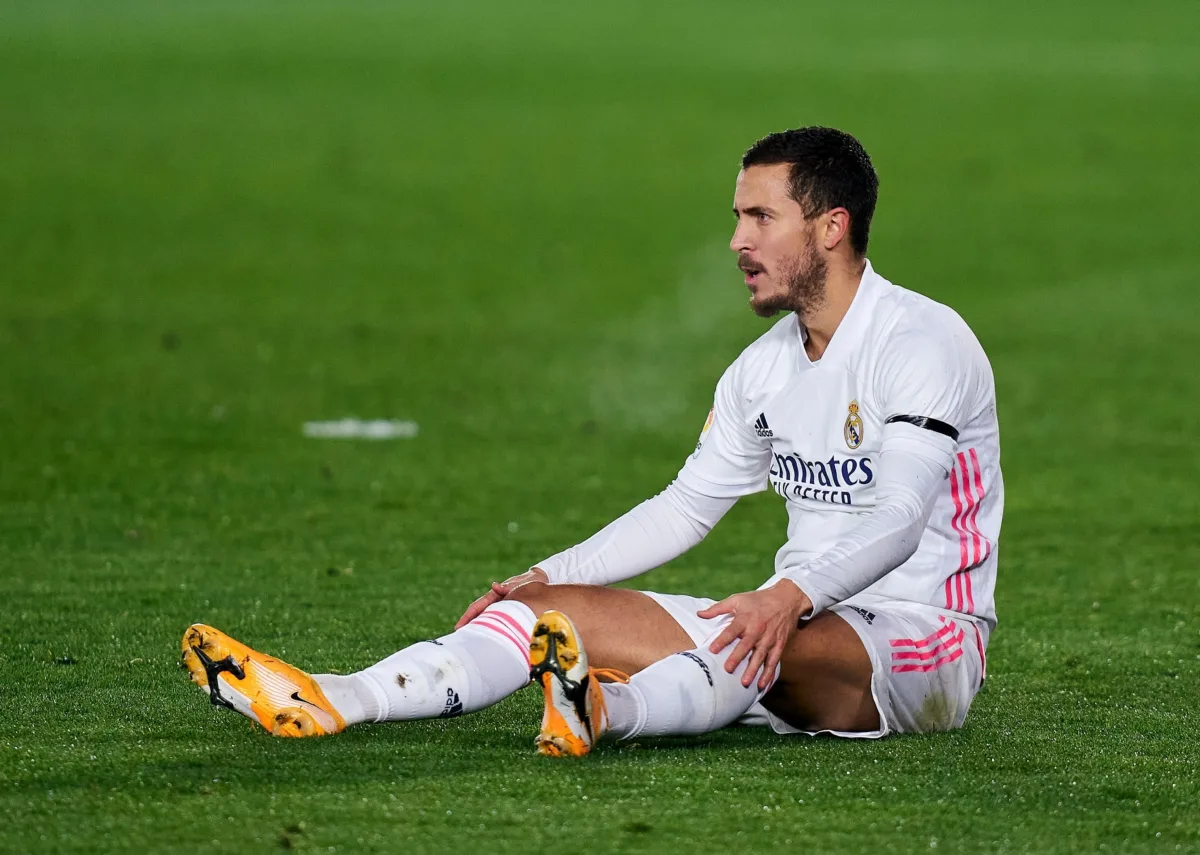 When Eden Hazard moved to Real Madrid from Chelsea in 2019, he could scarcely imagine that his time at the Bernabeu would go so badly.
Hazard's €100 million move was considered astonishing given that he only had a year left on his contract, and hindsight has shown that Los Blancos were wrong to gamble so much on the attacker.
READ MORE: What the hell has happened to €146m flop Hazard?
As Real Madrid chase the Primera Division title on Saturday at home against Villarreal – a match they must win to stand any chance of the crown – Hazard will watch on from the side. He has been ruled out due to a minor injury, the nature of which the club have been coy over.
He will conclude the season having played fewer minutes than anyone else in the squad, with the exception of striker Mariano Diaz and back-up goalkeeper Andriy Lunin.
Indeed, the Belgium star has barely been fit to play for Madrid since joining the club. He has managed only 43 appearances in all competitions and has played just 2,391 minutes of football.
Remarkably, he had missed only 21 Premier League matches for Chelsea across the seven seasons.
Hazard's staggering cost to Real Madrid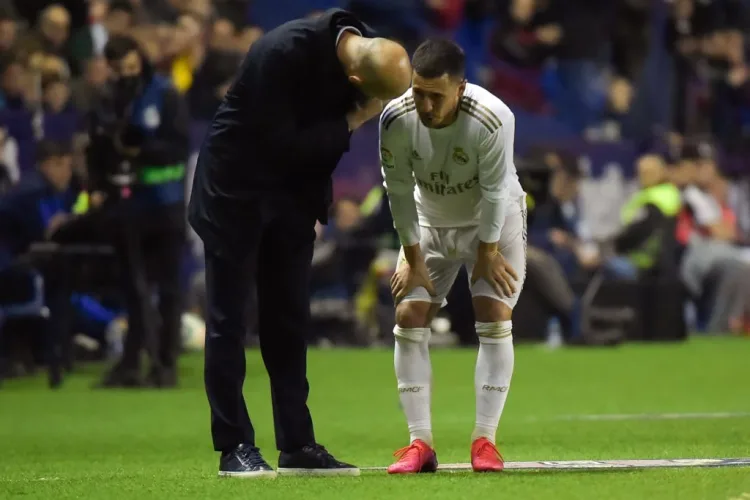 AS points out that Hazard has, therefore, cost Real Madrid around €39,400 per minute he has been on the field.
The figure is calculated by the €40m that Real Madrid have amortised of Hazard's transfer, the payments of which are spread evenly over the course of his five-year deal. In addition to that, bonus payments and Hazard's wage – reputedly in the region of €30 million per season – have been taken into account to reach this figure.
Perhaps even more alarmingly, he has cost the club €18.8m-per-goal to date.
Indeed, Madrid have made an outlay of approximately €100m thus far on Hazard, with another €150m to come over the next three years if he sees out the duration of his contract. This comes in the form of €90m in wage and the final €60m of transfer fee instalments.
Hazard will have to find his fitness in the months ahead, else Real Madrid, already stricken financially, face pouring a dramatic sum into what is proving to be a blackhole in his form.