A glimpse of the future? Sociedad draw shows Real Madrid must spend big on Mbappe or Haaland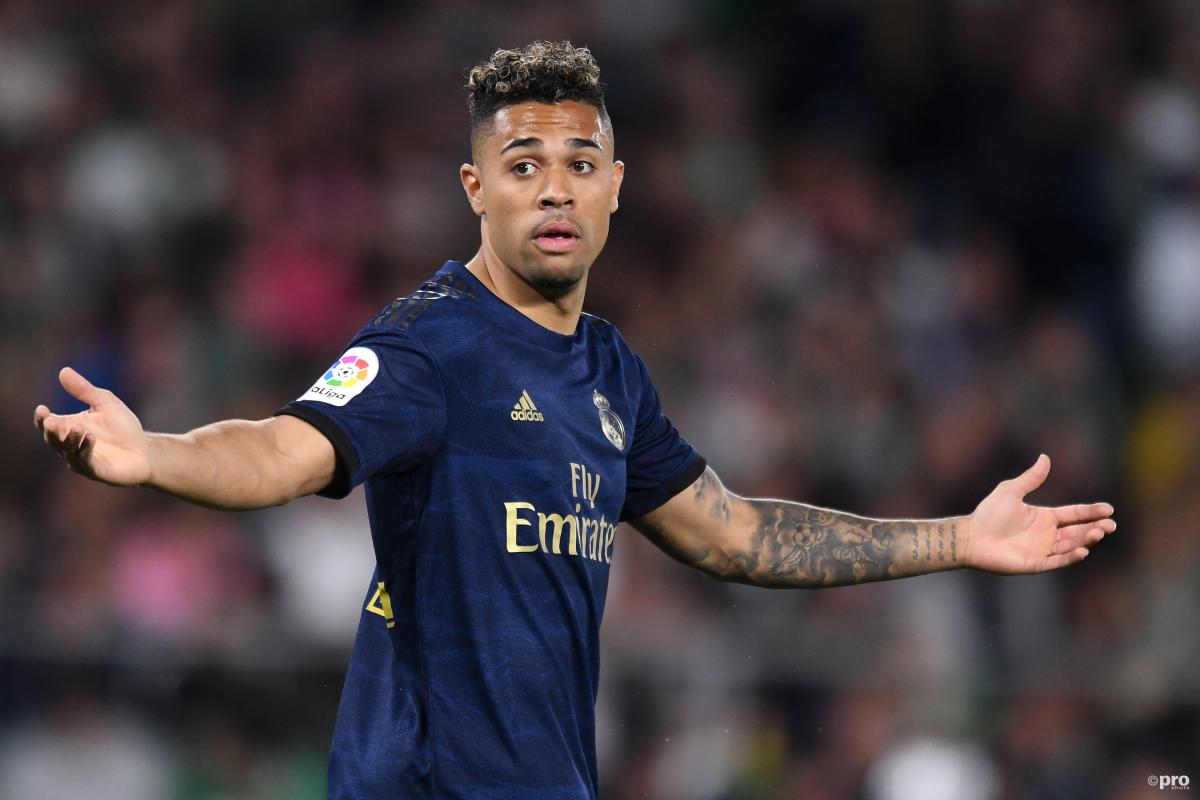 Real Madrid received their warning shot on Monday: if they do not sign a centre forward of the quality of Erling Haaland or Kylian Mbappe in the summer, they face being in very deep trouble indeed.
Karim Benzema has shouldered a burden unappreciated at the club, but without the Frenchman leading the line against Real Sociedad, Zinedine Zidane's men were important.
Ultimately, they snatched a 1-1 draw at the Alfredo Di Stefano thanks to a late goal from Vinicius Junior. What had gone before, though, was desperately poor.
In an offensive sense, Lucas Vazquez was the player that brought the quality to Madrid. Given he was their right-back, this was an alarming state of affairs.
Meanwhile, through the centre, Mariano Diaz showed why Zidane has not trusted him this season. In over an hour on the field, he touched the ball only 12 times, failed to compete in a single duel and lost both headers he challenged for. It was an utterly lamentable display.
Of course, the 27-year-old is not a frontline option for Madrid. On Monday, he was merely deputising for Benzema, who has missed the last three games due to injury.
Real Madrid's top league scorers 2020/21
| NAME | GOALS |
| --- | --- |
| Karim Benzema | 12 |
| Casemiro | 5 |
| Luka Modric | 3 |
| Fede Valverde | 3 |
| Vinicius Junior | 3 |
Source: FootballCritic.com
Benzema reliance?
At 33, though, there is no guarantee that the forward who has given more than a decade's service to the club will remain next season. He has spoken of the potential of returning to Lyon, while he has admitted that he does not want to continue if he is not physically able.
With 12 Primera Division goals, though, he remains Real Madrid's main outlet. Indeed, he has scored more than the rest of the attacking corps combined.
This reflects well on Benzema, who is expected to return for the derby at the weekend, but no on his colleagues.
Who, then, is there to pick up the mantle?
Diaz amply displayed against Sociedad that he is not capable of shouldering such a burden, while the only other natural centre forward at the club is Hugo Duro. The 21-year-old is primarily a Castillo player, and while he has returned an impressive eight goals in 12 games for the reserve side, he has only one league goals to his credit.
Madrid, then, need a world-class offensive option befitting of their name.
Having not spent a penny in the market last summer, it is time to live up to their reputation as big spenders.
Money, of course, is tight, but if Real Madrid want to remain competitive, they need an Mbappe or particularly a Haaland to give their forward line the quality Europe's most successful club deserves.