Barcelona's 10 biggest transfer sale mistakes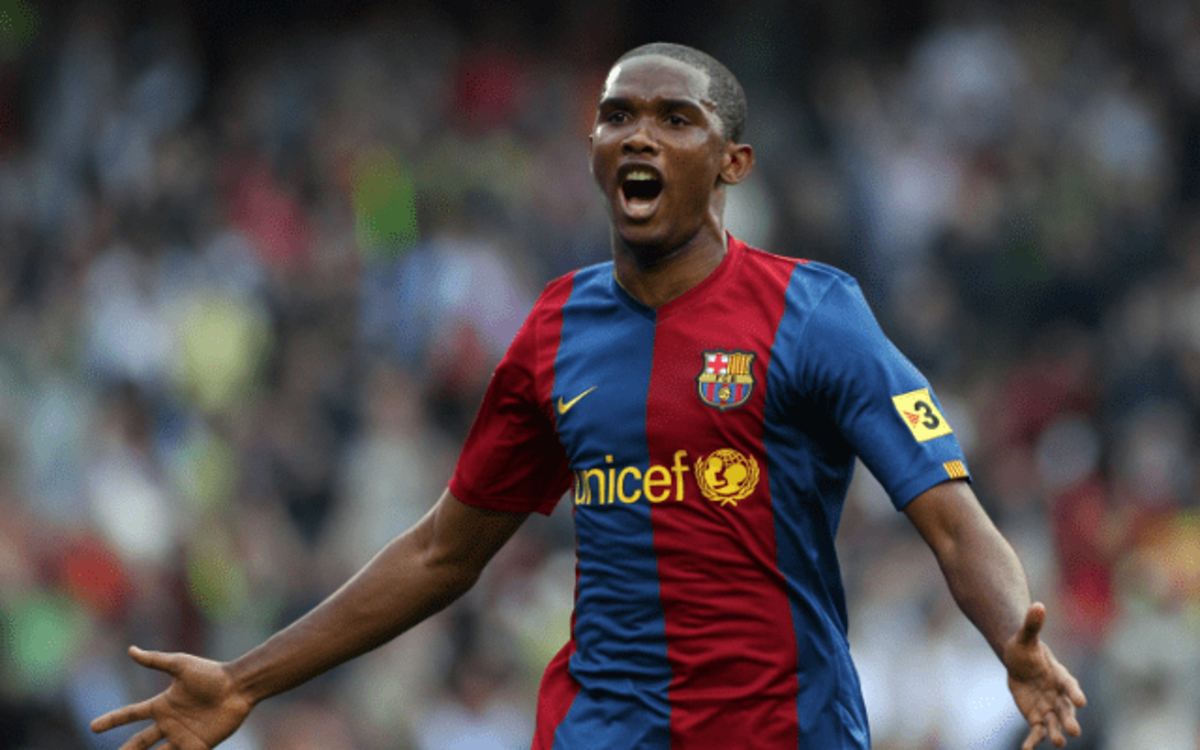 Barcelona remain one of the biggest and most successful clubs in European football, with many of the best players in the world, including Lionel Messi, gracing the pitch at Camp Nou over the years.
For one reason or another, there have also been several high profile departures from Barcelona which proved to be mistakes.
In recent years, the club has seen Messi and Neymar both leave, but neither can be viewed as a mistake in a decisional sense as both of those deals were ultimately taken out of the club's hands.
Barca could not afford to keep Messi, while Paris Saint-Germain exercised Neymar's buyout clause.
FOOTBALLTRANSFERS' MOST VALUABLE PLAYERS IN THE WORLD
The same could be said for Luis Figo's hugely controversial transfer to Real Madrid, as Barcelona would unlikely have sat down at the negotiating table with their arch rivals.
Some departures, however, were undoubtedly the fault of the club.
Ronaldo - €27m (Inter, 1997)
Ronaldo was the best player on planet earth in his single season with Barcelona.
Fresh off a Ballon d'Or victory, the Blaugrana had plans to offer the Brazilian wonder a lucrative new contract.
Ronaldo himself believed the contract would be presented at the end of the season, only for Barcelona to allegedly go back on their word about the terms of the deal.
The club's failure to make good on their initial promise meant that Ronaldo pressed to leave, which led to a world-record transfer to Inter.
Cesc Fabregas - FREE (Arsenal, 2003)
Cesc Fabregas did not believe in 2003 that Barcelona had mapped out a clear path to the first team at that time for the talented young midfielder, and so he made the brave step to move to England.
The Spaniard would go on to become one of the most creative midfielders the Premier League has seen, but as he became a superstar, Barcelona wanted him back.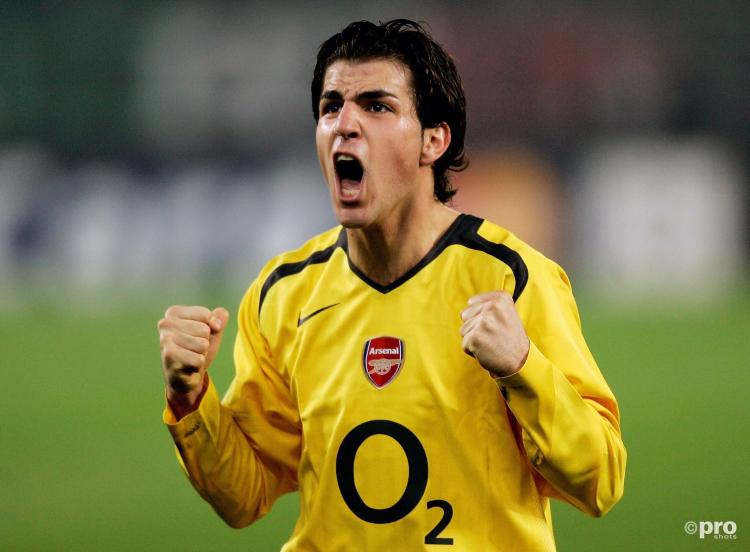 Soon began a protracted transfer saga in which Barca attempted to woo their former apprentice back.
Eventually, the move happened, and the club paid big money for a player they once had for nothing.
Gerard Pique - FREE (Man Utd, 2004)
Similarly to Fabregas, Gerard Pique left Barcelona for the Premier League in the mid 2000s, with the defender joining Manchester United.
Unfortunately for Pique, he was unable to establish himself as a first team player mainly due to the presence of the Rio Ferdinand-Nemanja Vidic partnership.
He would actually win the Premier League and Champions League during his time with Man Utd, albeit not playing a big part.
But, Barcelona should have recognised his potential and kept him around.
Samuel Eto'o - SWAP (Inter, 2009)
In what will go down as one of the best pieces of business in Inter's history (and one of the worst in Barca's) they received €69m PLUS goalscoring machine Samuel Eto'o for Zlatan Ibrahimovic in 2009.
It was a strange move from Pep Guardiola as he relinquished a player who matched his desire for a high press for a player in Ibrahimovic who preferred the ball into feet, using his body rather than his speed or aggression.
The big Swede simply did not fit in at Barca, while Eto'o went on to help Jose Mourinho's Inter win the treble.
Even if Guardiola saw Messi's future as a central forward at the expense of Eto'o why bring in Ibrahimovic?
Yaya Toure - €28m (Man City, 2010)
Manchester City has just finished fifth in the Premier League and brought in Yaya Toure from Barcelona for €30 million, one of the first major deals of the Sheikh Mansour era.
The Ivorian would go on to become a club legend, winning three Premier League titles and an FA Cup, and he gave Barcelona a huge transfer profit on his 2007 deal from Monaco.
However, even though the finances made sense, Toure proved at Man City that his best talents arguably lay in more advanced areas, as Barca had used him as a defensive midfielder and even a centre-back.
If Barca had known how much of a powerhouse attacking midfielder he might become, they might have kept him in Catalunya.
Thiago - €25m (Bayern, 2013)
It was seen as a steal when Bayern Munich managed to secure the signature of Thiago Alcantara from Barcelona in 2013.
Though he was viewed as a golden boy at Barca, it proved difficult for him to break into the superb midfield trio of Sergio Busquets, Andres Iniesta and Xavi.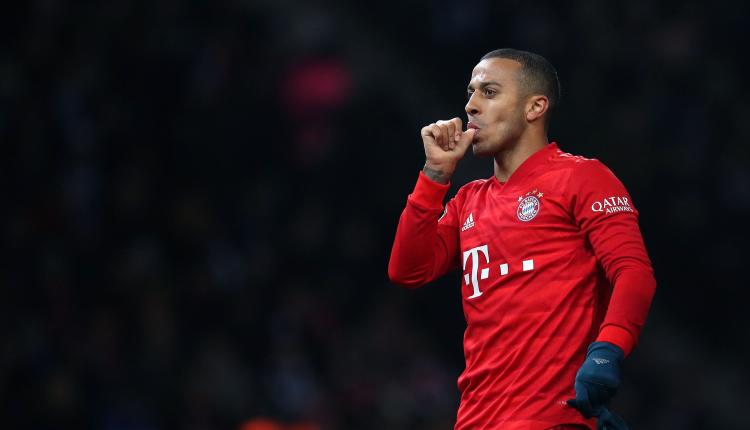 However, subsequent purchases of the likes of Paulinho, Andre Gomes and Arturo Vidal show that Barcelona would have been much, much better served asking Thiago to be patient before becoming their main man in the middle of the pitch.
Nearly 10 years later, he is still showing his majestic qualities.
David Villa - €5.1m (Atletico, 2013)
When Barcelona smashed their transfer record to sign Neymar from Santos, it was clear that David Villa's time at the club was probably up.
The season prior the Spaniard had struggled with injuries and largely made appearances from the bench which made it an easy decision for Barca to move him on.
However, the decision to transfer the World Cup winner to a title rival proved to be a poor one as Villa played a part in Atletco Madrid's 2013/14 La Liga triumph in his first season with the club.
A fairly embarrassing turn of events.
Dani Alves - FREE (Juventus, 2016)
Five years after the departure of Dani Alves and Barcelona are STILL yet to replace the mercurial full-back.
Widely regarded as one of the best right-backs in history, Barca allowed the Brazilian to leave on a free transfer to Juventus in the summer of 2016.
Rumours of a rift with the board circulated, but then president Josep Maria Bartomeu would claim that it was actually a personal issue which led to Alves' departure.
Either way, Barcelona should have worked it out and kept Alves around, as subsequent flop right-backs have proven.
Luis Suarez - €6m (Atletico, 2020)
Barcelona did not learn their lesson from selling Villa to Atletico Madrid.
What makes this situation worse is that Suarez was arguably performing better for Barca than Villa was when the club decided to sell, and again they thought it perfectly acceptable to offload a star player to a title rival.
Crucially, Suarez took the manner of his departure personally and clearly took it upon himself to show Barca what they were missing.
While the Catalan side toiled under Koeman, Atletico won La Liga, with Suarez scoring 21 goals in 32 games.
Ivan Rakitic - €1.5m (Sevilla, 2020)
Ronald Koeman axed several big names in his first season with Barcelona including Ivan Rakitic, who at the time of his departure had made more appearances for the club than any other European non-Spanish player.
In that same summer Barcelona bizarrely decided to conduct their bizarre deal with Juventus with Arthur Melo going to Turin and Miralem Pjanic heading to Camp Nou.
With Pjanic coming in for creative accounting reasons, it seems Rakitic was a victim of this as he was moved on for a paltry €1.5m.
Now, Barcelona are forced into playing 17-year-olds like Gavi in midfield, and although he may prove to be a future superstar, he would undoubtedly benefit from having someone like Rakitic as a mentor.