Chelsea's 10 biggest transfer sale mistakes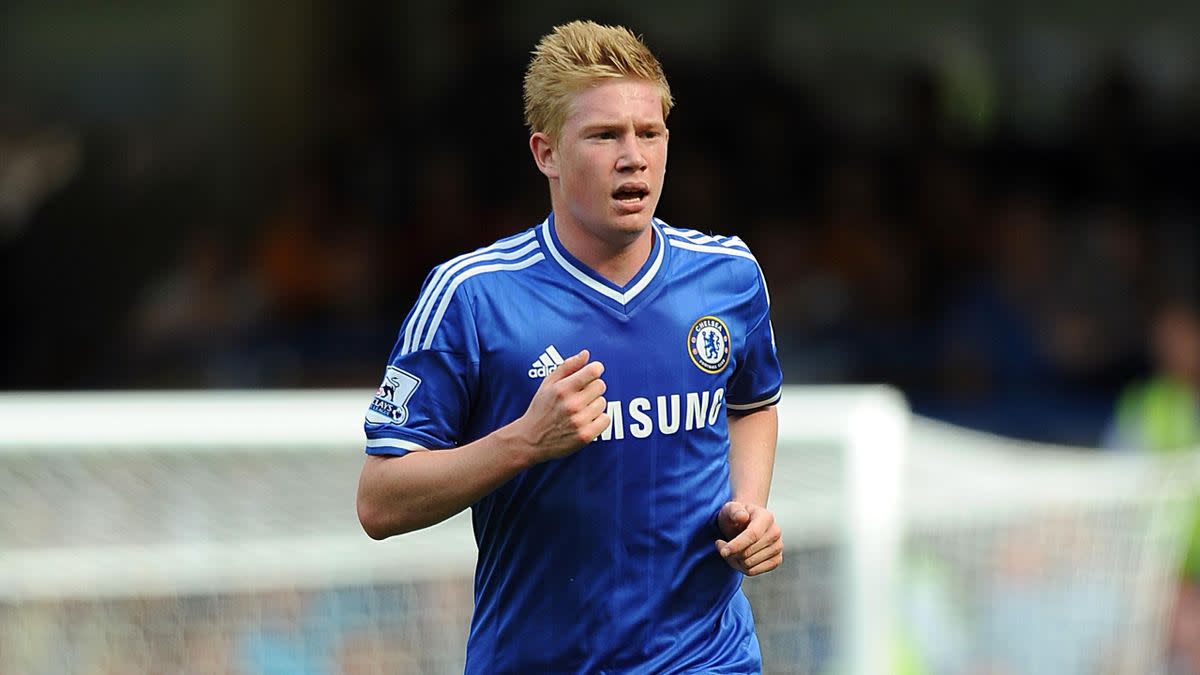 Since Roman Abramovich's arrival at the club, Chelsea have gone from strength to strength, winning every trophy possible, and establishing themselves as a powerhouse of English and European football.
Abrahmovich's influx of money has allowed Chelsea to buy a seemingly infinite amount of talent, and it's enabled them to reach the heights of Champions League glory.
The club have a tendency to hoard talent, loaning it out until eventually selling for a profit. It's a model that has worked, and allowed them to purchase the likes of Eden Hazard and N'Golo Kante using money accumulated from sales.
However, some of those sales haven't gone as planned. While Chelsea have often been able to extract value for money, think selling Alvaro Morata and Eden Hazard for a combined £143 million, sometimes they've got it wrong, and there are some notable examples.
Who are Chelsea's 10 biggest transfer sale mistakes?
Fikayo Tomori - AC Milan, 2021 (£25m)
Having only signed on a permanent basis in the summer of 2021, this may be too early to call, but Fikayo Tomori's form in Italy ensures he makes it onto this list.
A graduate of the Cobham academy, Tomori broke into the senior team under Frank Lampard, who had coached him at Derby previously.
He scored a wonder goal against Wolves before putting in some excellent performances in the Champions League. However, he was then frozen out by Lampard, and featured just once in the Premier League during the 2020/21 campaign.
He then joined AC Milan on loan in January, and his talent shone through. The Italian club exercised their buy option, ensuring Tomori signed permanently.
Tomori has worked his way back into the England squad, and Chelsea will already regret letting him go.
Thibaut Courtois - Real Madrid, 2018 (£35m)
Thibaut Courtois is more so included for what followed his departure - the signing of Kepa Arrizabalaga. With Courtois pushing for a move to Real Madrid, his wish was finally granted in 2018.
However, his departure in August left Chelsea scrambling for a replacement. In the end, they rushed their decision, and spent a world record fee for a goalkeeper on Kepa. Athletic Bilbao never sell cheap, due to their Basque rule, yet Chelsea didn't hesitate.
The move for Kepa hasn't worked out, and the Blues were forced to sign another goalkeeper in 2020 after the Spaniard's poor form.
All the while, Courtois has been steady, if not spectacular, in between the sticks at the Santiago Bernabeu.
Mohamed Salah - Roma, 2016 (£12.8m)
After ripping apart the Chelsea defence for Basel in the Europa League, Mohamed Salah had done enough to convince the Blues to sign him for £14.9m (€17.5m) n January 2014.
However, in a front line consisting of plenty of talent, he never had much of a look in. Salah was loaned to Fiorentina before Roma snapped him up.
Since moving to Rome, Salah has reached new heights. His electric style suited Serie A, and he moved back to England with Liverpool in 2017.
After a record-breaking first season, in which he scored 32 Premier League goals, and 10 in the Champions League, he carried that form to help Liverpool win the Champions League and the Premier League in consecutive seasons.
He also loves scoring against Chelsea.
Romelu Lukaku - Everton, 2014 (£28m)
Sold for £28m, re-signed for £97.5m - the story of Romelu Lukaku at Chelsea.
Spells at Everton, Manchester United, and Inter Milan are in the middle of his time at Stamford Bridge, and he scored goals everywhere he went.
The all-time top goal-scorer for the Belgium national team, Lukaku's total career transfer fees add up to over £190m, but he's finally back at Chelsea now.
He helped Inter win Serie A in the 2020/21 season, and after searching for a new central striker, Chelsea landed on re-signing Lukaku.
Kevin de Bruyne - Wolfsburg, 2014 (£18m)
Just like Salah, and Lukaku, Kevin de Bruyne was a youngster never given a chance at Chelsea after being signed from abroad.
He found refuge in Germany after struggling at Stamford Bridge, and after a loan spell to Werder Bremen, Wolfsburg signed him. 18 months later, and they had turned a £36m profit on him.
De Bruyne joined Manchester City and the rest is history. He's widely considered as the best player in the Premier League, and has won three league titles to date.
He also holds the record for the most assists in a single Premier League season, with 20 (joint with Thierry Henry).
Daniel Sturridge - Liverpool, 2013 (£12m)
Mostly deployed off the right wing for Chelsea, Daniel Sturridge joined Liverpool and not long after, he was part of the SSS attacking trio at Anfield. Alongside Raheem Sterling and Luis Suarez, Sturridge thrived, and he bagged 22 league goals as Liverpool lost out to Man City in the title hunt.
Injury problems have plagued his footballing career, but for that season, he was almost unstoppable.
Chelsea missed out.
Arjen Robben - Real Madrid, 2007 (£24m)
One of the most exciting players to watch on his day, Arjen Robben helped Chelsea to their first two Premier League titles before leaving for Spain.
His time at Real Madrid didn't exactly go to plan, but he found his feet and his home at Bayern Munich.
Eight Bundesliga titles followed, with Robben also scoring the winning goal in the 2013 Champions League final - redemption after missing a penalty during the previous year's final against Chelsea.
A right winger who could've helped Chelsea to even more success, but it wasn't to be.
Samuele Dalla Bona - Milan, 2002 (£1m)
A more niche choice here, but Samuele Dalla Bona could've been something special. After netting 18 goals for Chelsea's reserve side, from midfield, Dalla Bona made 32 appearances for the Blues' senior side during the 2000/01 season.
However, he turned down a contract extension in favour of returning to Italy. He joined AC Milan, but managed just four appearances for the club before eventually being sold in 2006.
Dalla Bona then bounced around Serie A, but never found a home. If he'd have stayed at Chelsea, both the player and the club could've benefitted.
Gianfranco Zola - Cagliari, 2003 (Free)
Aged 37 when he left Chelsea, Gianfranco Zola rejected a new contract at Stamford Bridge, and went back to his homeland, to the disappointment of the club hierarchy.
He'd managed 21 goal contributions in the league in his final season, and he had at least one more good year left in him.
Zola opted to go back to Italy, however, joining Cagliari in Serie B.
Tore Andre Flo - Rangers, 2000 (£12m)
Chelsea actually received a good fee for Tore Andre Flo, a Scottish league record, but he was far better than Chris Sutton, Chelsea's other striker at the time.
Sutton scored just twice for Chelsea, before being sold to Celtic in the same window as Flo left the club.
Jimmy Floyd Hasselbaink was brought in to replace Flo, but those two as a pairing up front would've been deadly.