Memphis symbolic of Barca's decline under Koeman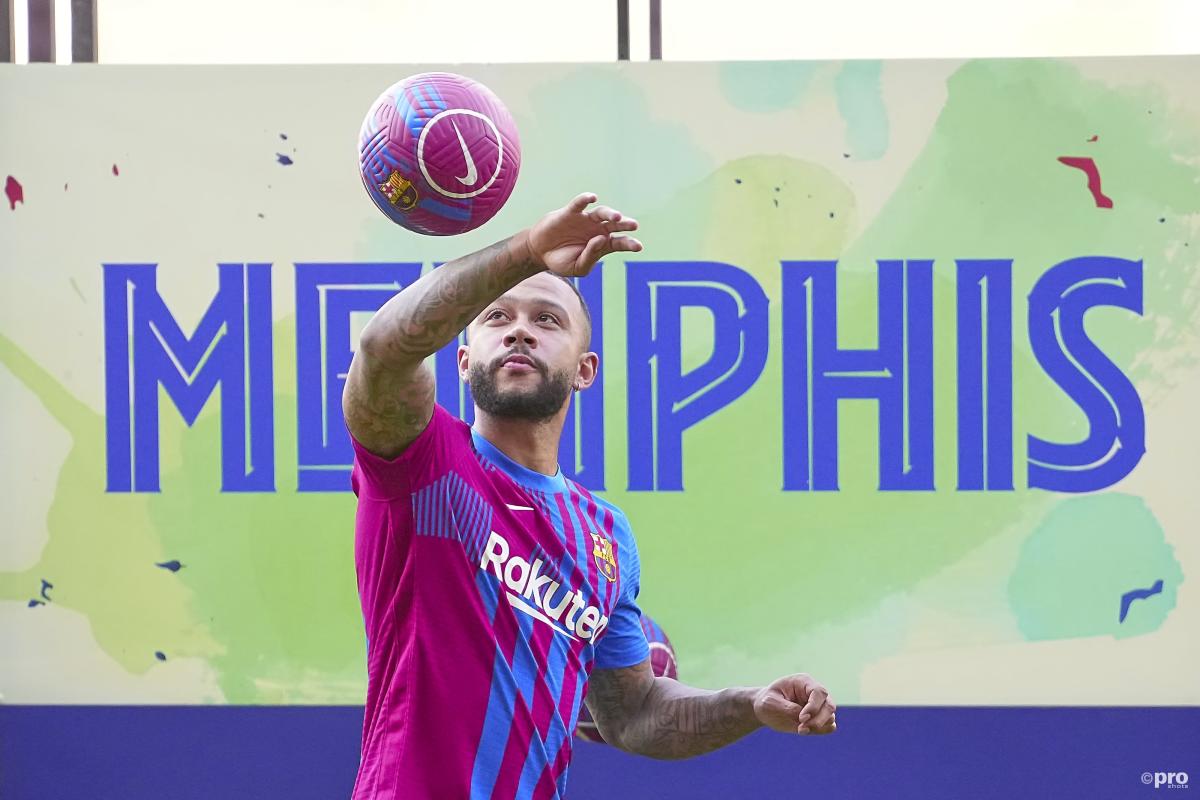 Memphis Depay might have been the player that Ronald Koeman most wanted to bring to Barcelona, but the Netherlands international also symbolically cost his compatriot his job.
Koeman had fought hard to sign Memphis a year previous, only for the club to fail to make sufficient room in their squad for a deal to be done.
What was impossible in 2020 became reality in 2021, though perhaps not in the circumstances that the attacker once unfairly branded a Manchester United flop might have wished.
When he arrived at Camp Nou in the summer following a free transfer from Lyon after his contract expired, Memphis might not have expected to shoulder the burden of Lionel Messi, yet that is exactly what happened to him.
The Argentine, of course, departed for Paris Saint-Germain as it became apparent Barcelona had no way of re-signing him, while fellow addition Sergio Aguero was laid up for a prolonged period due to injury. Ongoing concerns over Ansu Fati and Ousmane Dembele did not help matters.
None of this was the fault of the player or the head coach.
A good beginning
Thrown in at the deep end, Memphis carried the whole offensive expectation of the club but ultimately came up short.
Initially, things started with promise. Memphis bagged an assist on debut against Real Sociedad and followed that up with goals against Athletic Club and Getafe.
Then came the September international break, which has taken the wind from the Dutchman. He only has two goals in 10 appearances since that pause, one of which was a penalty.
Four goals in 13 games overall is not a catastrophic return, but for a player expected to be Barcelona's offensive spearhead, it is far below standard.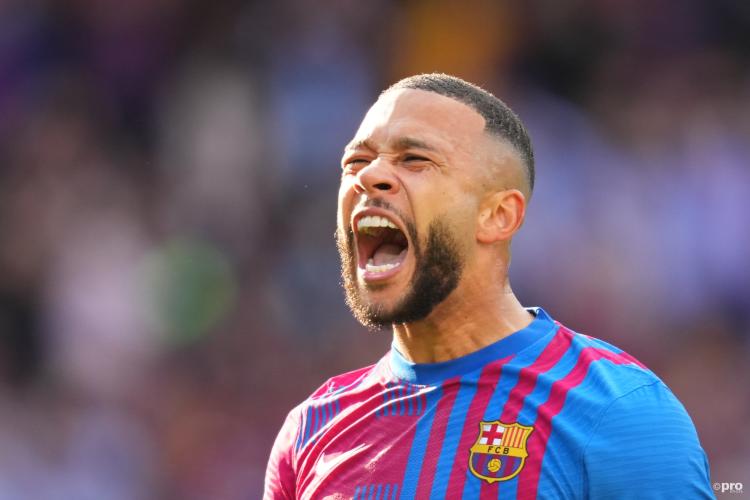 Indeed, vital missed chances against Real Madrid and Rayo Vallecano were crucial in the downfall of Koeman, the man who had worked so hard to bring him to the club. Perhaps his most telling contribution since arriving at Camp Nou is the penalty miss that was a catalyst for Barca's loss.
It is becoming increasingly apparent, though, that this is Barcelona's new level.
Memphis may be a capable player, but he is not a superstar performer and cannot be expected to replace Messi over a prolonged period.
Even his performances with Lyon in the second half of 2020/21 points to some degree of decline. For instance, he only scored a single goal and contributed three assists against top-10 opponents in Ligue 1.
This is not the mark of a star capable of stepping up to replace Messi, no matter how exciting his style may be.
Memphis, then, is symbolic of the decline of Barcelona. A budget option, signed on a free transfer, he is capable of great things but needs more support to realise his potential.
A change of coach may help, but the Barca that we once knew and loved is long gone.