With a single picture, David Alaba explains why now is the right time to leave Bayern for Real Madrid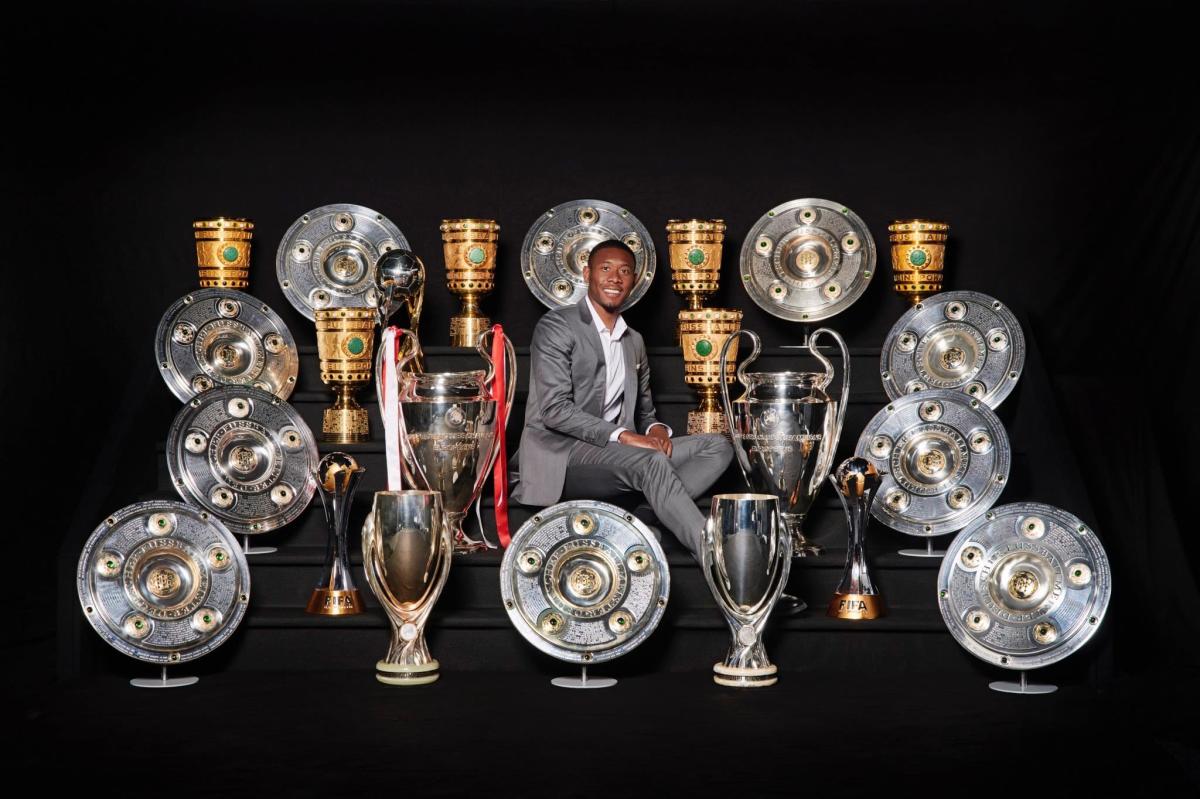 David Alaba has done well to play his cards close to his chest for the last 10 months at Bayern Munich ahead of his proposed move to Real Madrid.
Despite making it clear since last November that he was hardly enamoured by the club's efforts to tie him down to a new contract, the Austrian international simply went on with his job in defence and allowed the circus to play out in the German newspapers and TV studios. 
READ MORE: What next for Zinedine Zidane after leaving Real Madrid?
Bayern legends would light up a TV screen with accusations aimed at Alaba's professionalism, reporters would speculate on the player's plans and newspaper columns would be filled with colourful language from members of the club's hierarchy taking aim at the defender's agent, with Uli Honess going as far as to call Alaba's representative, Pini Zahavi, a "greedy pariah".
However, despite all this, Alaba remained an ever-present member of Hansi Flick's side as they marched to another German Bundesliga title. And throughout it all the player gave no indication – either through actual words or his performances – that he was desperately killing time before he could pack his bags and depart Munich. 
In fact, the only real outpouring of emotion came after Alaba announced that he was leaving the club just last week, when the club published a video of the player talking about his memories and how much he'd enjoyed the last 13 years in Munich. Tears were met with wobbling smiles as Alaba finally gave Bayern fans the only thing they craved: confirmation that this decision was one the player had wrestled with for some time. 
Alaba offers an explanation for Bayern exit
Yet it wasn't until Thursday afternoon that the Austrian international finally provided the definitive reason for why he had decided to draw a line under his time in Germany at the age of 28. In a post on his social media channels, Alaba published a photo of him surrounded by his 10 Bundesliga titles, six German Cup trophies, two Champions League, as well as a handful of UEFA Super Cup and FIFA Club World Cup trophies.
While the caption read "Love my additional baggage. What a journey it has been!" the photo instead provided the honest proof of why Alaba has now decided to make the move from Bayern to Real Madrid: he'd won all there was to win in Germany and had no more worlds to conquer. 
Rather than chase a higher salary or warmer weather, Alaba is simply looking for a new challenge after comprehensively dominating the German top flight and Europe with Bayern. Now Madrid and new horizons beckon for the defender and all sorts of possibilities await him.