Six possible destinations for Odsonne Edouard this summer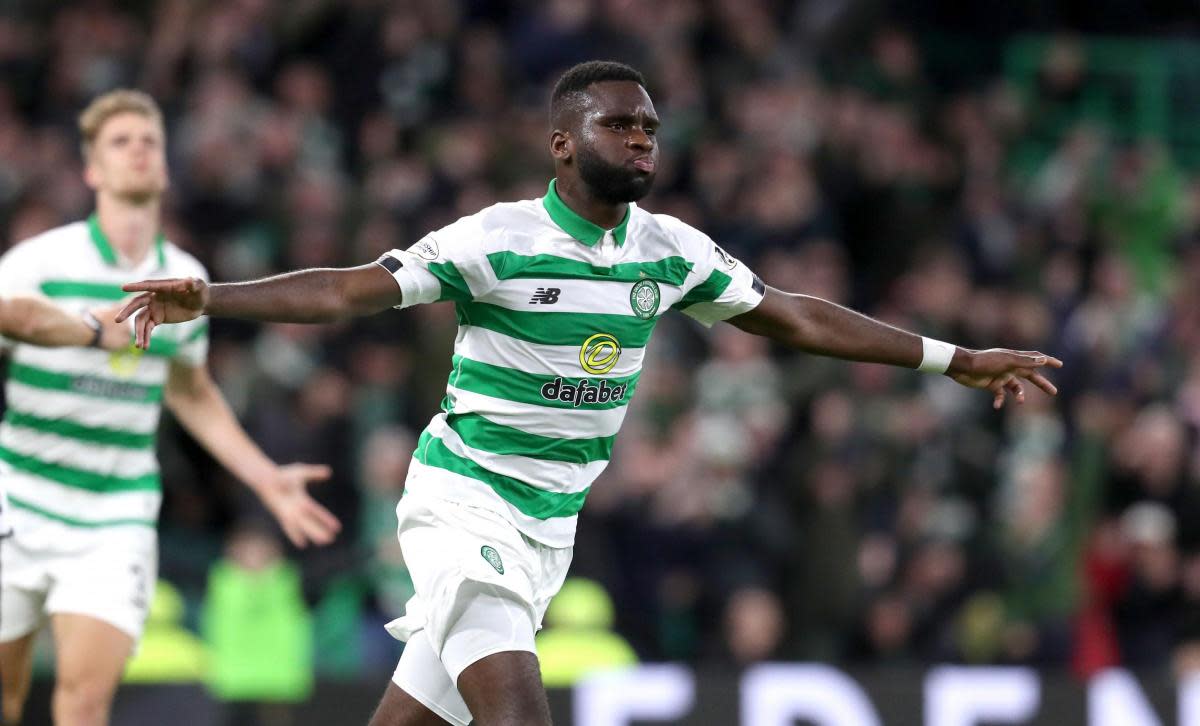 Change is coming at Celtic and one of their greatest modern eras is coming to an end. Under Brendan Rodgers, they built one of their best squads in years, the leader of which for some time now has been Odsonne Edouard. The Frenchman arrived in 2018 after leaving PSG, replacing Mousa Dembele.
Celtic are among the biggest, most historic and well-supported clubs in Europe, but the nature of Scottish football, and the dominance enjoyed by themselves and Rangers, means that their very best players often need to look further afield for a stronger challenge.
There is a sense that Edouard has reached that point and will push to move in the summer. Here are six potential destinations for the 23-year-old.
Leicester
We'll start with the most obvious option. Rodgers departed Celtic for Leicester City in 2018, and has since established them as a regular challenger for Champions League qualification. While the Northern Irishman has changed the mentality of the club, as well as their philosophy, which has switched from counter-attacking to hurting opponents through possession, Jamie Vardy has remained a constant.
But, at 34, he is coming to the end of his career and Leicester need to look to the future. Edouard fits the age profile as a long-term replacement, is relatively affordable and, most crucially, knows Rodgers well. This one certainly sounds right.
Arsenal
There will be a few Premier League clubs who will be looking at Edouard, who has scored 53 goals in 86 Scottish Premiership games. There aren't many people who are doubting Edouard's ability to step up a level south of the border, but demands at Arsenal are very high.
With the futures of both captain Pierre-Emerick Aubameyang, whose discipline and attitude have been questioned lately, and Alexandre Lacazette up in the air, Edouard would provide a good alternative. Kieran Tierney has already made the transition from Glasgow to London, could he do the same in a couple of months?
AC Milan
We have already spoken about Edouard's suitability to Milan, but we can see the Rossoneri making a move for him. Like Leicester, they have been reliant on an ageing, but consistent, striker in Zlatan Ibrahimovic. Although the Swede has proven himself to be on a different level when it comes to fitness well past the point most players would be retiring, even he can't go on forever.
Finances dictate that Milan will not be able to go out and spend on a player like Romelu Lukaku — as their rivals Inter did — but clever recruitment would send therm in the direction of the Celtic striker. He is capable of playing up front alone or in a pair; versatility will be very important to Stefano Pioli next season.
Tottenham
Harry Kane will look to leave Spurs in the summer if they fail to qualify for the Champions League. That looks quite likely now, and if he gets his own way, the North London club will be looking for a new striker.
While this is very reliant on something of a domino effect, Edouard would be an excellent replacement. There is no way of arguing against a clear gulf in class between the pair, but Kane has arguably outgrown Spurs anyway. Edouard is strong, quick and a good finisher, the sort of rounded striker Jose Mourinho tends to build his teams around. If he is still in charge come the summer, he should definitely consider a move for Edouard.
Borussia Dortmund
Another club, like Spurs, who could be looking at a merry-go-round of players this summer, Dortmund could do much worse than looking to Edouard if they sell Erling Haaland this summer.
The Bundesliga side's entire recruitment policy is based on young, talented players coming and going for a profit, which will be reinvested. Edouard is a mouldable striker, but crucially at the perfect age to both hit the ground running and appreciate in value. From his perspective too, Dortmund could take him to the next level; they are one of the best 'shop Windows' in Europe.
West Ham
Finally, another club which feels like an ideal fit. David Moyes is in desperate need of a striker after selling West Ham's club record signing Sebastien Haller to Ajax in January, despite the fact the Hammers are in the thick of the race to reach the Champions League.
Whether they do so or not, Edouard would be a great signing. He is much more dynamic than Haller, who departed because he didn't fit the profile Moyes wanted from his attackers. It would be a huge statement if they could prise him away from Celtic at the end of the season.