How the Bundesliga stood in opposition to the Super League and won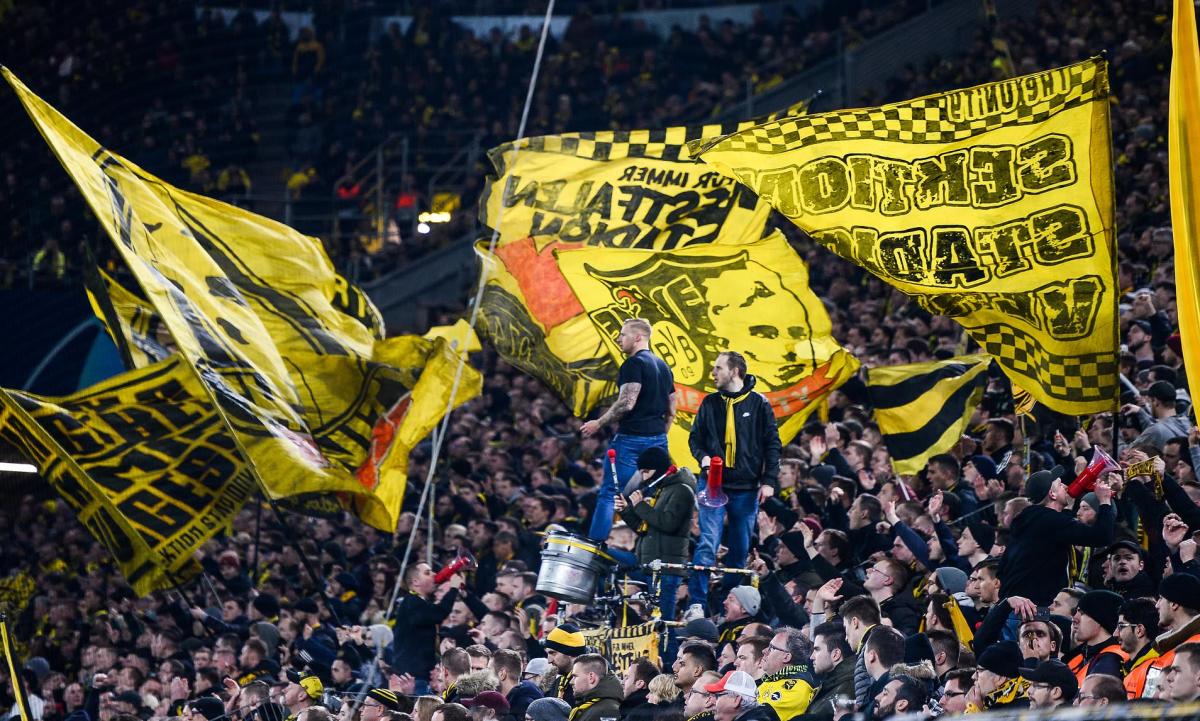 Real Madrid chairman Florentino Perez had an excuse for everything when he sat down in front of the microphones at the Spanish radio station El Larguero on Wednesday evening.
In what will surely go down as one of the most remarkable interviews in modern football history, the 74-year-old businessman explained that an orchestrated and nefarious attack from all corners of society had ruined his beloved Super League before it had started.
The English clubs had been bribed to quit, someone had hired actors to pretend to be protesting Chelsea fans, another individual had provided Cadiz players with t-shirts to wear ahead of their clash with Real Madrid and, worst of all, young people didn't even care about football anymore.
This was a man with all the money in the world but still refused to take a single ounce of responsibility for what he did. Instead of accepting the facts, he found excuses for every barrier that stood between him and his ultimate dream. Well, almost all the barriers.
The Super League v the Bundesliga
While Perez & Co. grumble about the conviction of English board members or the tenacity of UEFA's hierarchy, one of the major challengers to their new world order was Bayern Munich, Borussia Dortmund and a German approach to European football that stood in stark contrast to what Madrid, Juventus and others so desperately craved.
When the Super League launched on Sunday night, it had proposed that 12 clubs would be joined by three others at a later date. These three clubs were surely Paris Saint-Germain, Bayern and Dortmund.
While the owners of the Parisian giants may have taken umbrage with the idea of a rival competition to a Champions League tournament that they had invested so much of their soft power in, the German duo knew from the very start that joining such a competition was a non-starter because it directly threatened the ethos upon which both clubs and the wider Bundesliga has been built upon.
The first major crack that appeared in the Super League plan came around 10am on Monday morning when Dortmund CEO Hans-Joachim Watzke confirmed that neither they nor Bayern would be joining the Super League. Later that day, Bayern CEO Karl-Heinz Rummenigge went one step further and called out the cynical incentive behind the Super League project: to make even more money. 
"I do not believe the Super League will solve the financial problems of European clubs that have arisen as result of the coronavirus pandemic," said the former European Cup winner. "Rather, all clubs in Europe should work in solidarity to ensure that the cost structure, especially players' salaries and agents' fees, are brought in line with revenues."
In other words, Rummenigge was calling out the Super League cartel for being the greedy, immoral business model that it was. Rather than destroy European football in a bid to make more money to cover their ever-growing costs, these clubs had to come back down to earth and tighten their belt accordingly.
This, perhaps more than anything else, is where the German approach to football and its rivals across the continent emphatically butt heads. Unlike their counterparts in Spain, Italy or England, Bayern and Dortmund do put a limit on salaries, they don't rack up serious debts and they know that they must live within their means. If they don't their fans will simply kick them out of office.
READ MORE: GlazersOut, #KroenkeOut, #AgnelliOut – the fan rebellions against Super League owners
Winning the hearts and minds of European football
This isn't just some faux marketing gimmick that Bayern and Dortmund use to sell their shirts to gullible football fans around the world – they really do live within their means. Bayern's most recent financial results in 2019/20 confirmed a 28th, consecutive year of profits for the club, while Dortmund were able to write off a €43.9 million loss from last year's COVID-impacted accounts by saying they had enough cash in the bank to ride out the pandemic "for a very long time".
Say what you want about Bayern's dubious links with Qatar, or the numerous multinational companies like Puma, Audi or Adidas that own a stake in either the Munich side or their black and yellow rivals, but both clubs knew exactly where they stood in relation to this new approach to organising European football.
Unlike Chelsea, Manchester United or Arsenal, Bayern and Dortmund didn't have to wait until they were bombarded by tweets or protests outside the front gates to realise their fans wouldn't stand for it. German football stood its ground against this most vicious form of capitalism and didn't blink.
Rather than fans of these 12 clubs being enthralled by the project and the rest of European football begrudgingly falling in line, a select few clubs put their values about an eye-watering amount of money and managed to turn the tide in a battle for the soul of European football.
Now, with the Super League project in tatters, fans around England – from the bed sheet waving protestors outside training grounds right up to the current inhabitant of 10 Downing Street – are asking how their game can emulate the Bundesliga, the 50+1 rule and its emphasis on fan power.
These past few days were a battle of finances, organisation, will power but, perhaps most importantly, completely contrasting ideologies. The Super League tried to win over the hearts and minds of European football and against the Bundesliga it lost emphatically.