Who is Jamal Musiala? Bayern's 17-year-old Champions League goal-hero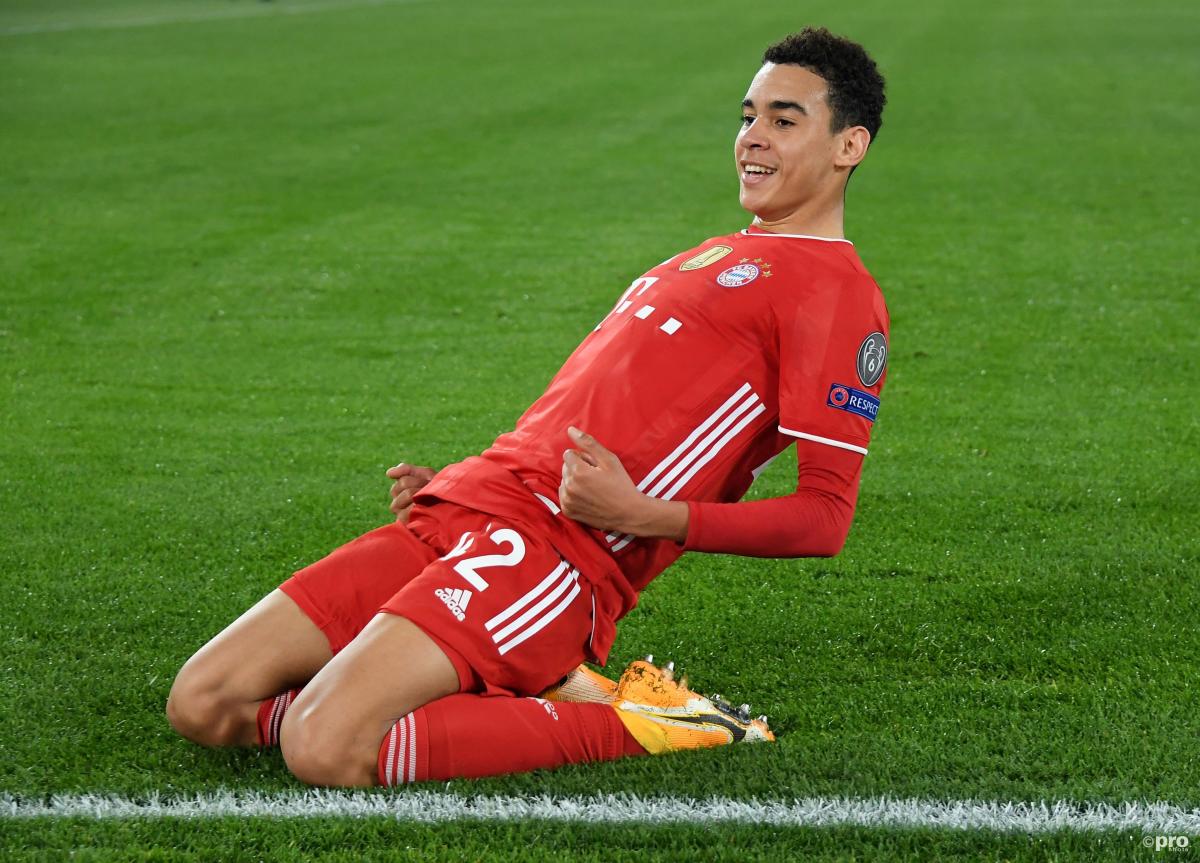 Jamal Musiala, the 17-year-old Bayern Munich wonderkid, has barely been out of the spotlight in recent days.
On Tuesday, he became the youngest Englishman to score in the Champions League as he found the target for the reigning champions against Lazio. Given time and space at the edge of the box, he picked out the corner of the home net as Bayern romped to a 4-1 victory.
The following day, he made more ripples as he announced that he was no longer to represent England at international level and would instead turn out for Germany – the country of his birth. It is a decision that could have profound consequences for both nations at international level if he continues his prodigious rise.
He was born in Germany but grew up in England – and he is eligible to play for both nations as well as Nigeria.
The attacking midfielder had scored one goal in two England Under-21 appearances but it is Germany who have won the race to cap him at senior level ahead of Euro 2020.
He has scored three goals in 16 Bundesliga appearances and also played four games in the Champions League.
Understandably, then, Musiala is regarded as one of Europe's most promising young talents.
Dele Alli comparisons
Musiala's style has been compared to that of Tottenham midfielder Dele Alli. Tall and slim, he likes to burst through opposing defences to pose a direct threat on goal.
He typically plays as a No.10, but he can also be used further forward as a striker.
Although he has admitted that he wants to become more muscular, his technique is so strong that his powerful shot is one of his main attributes.
Will Musiala leave Bayern?
There has also a recent transfer scramble for Musiala's club services.
Recent reports in England claim that Manchester United, Manchester City and Liverpool could be preparing to swoop in and sign the 17-year-old this summer.
The young midfielder is said to be stalling over his decision to sign a contract extension with the Bundesliga side and has therefore alerted interested parties in his future.
Musiala currently has a youth contract until 2022 and has yet to sign a senior, professional deal with the Bavarian club.
After breaking into the first team last season, the midfielder is reportedly asking for a bumper pay rise that would see him earn £100,000 per week at the Munich side.
That, apparently, has caused the German and European champions to pause and consider their options.
And as such, there now seems to be a possibility that the former Chelsea youth graduate could be set to return to England in the near future.
Reports in Bavaria, though, believe the youngster is far more interested in nailing down commitments for first-team football before he signs a contract extension.
According to TZ, Musiala has no intention of putting pressure on his club by threatening to leave and is only really interested in gaining assurances from Hansi Flick that the Bayern head coach will try to implement him as a long-term successor to Thomas Muller as the club's go-to No.10 in future seasons.
His first Champions League goal on Tuesday night in a game in which he started will certainly go some way to convincing Musiala to remain.