Replacing Lampard would be easier than rebuilding his Chelsea team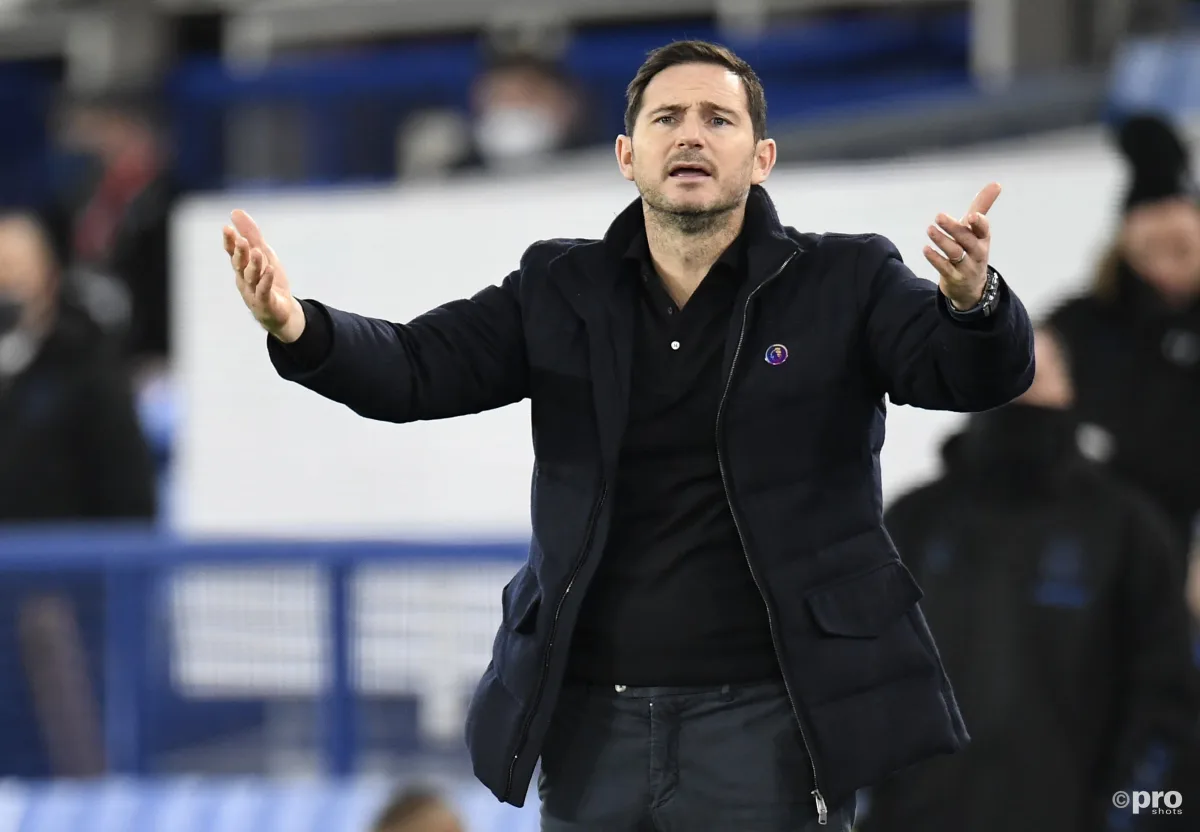 Chelsea are set to offer Frank Lampard more time to turn his team's form around in this season's Premier League.
According to a report in The Independent, the London club are planning on sticking by their former player, despite having the worst record of any manager in the Roman Abramovich era.
However, the club are also putting together a shortlist of alternative candidates for the job if they do decide to remove Lampard from his posting in the coming weeks.
Which, when all options are considered, may make a lot more sense in the long-run for Chelsea.
READ MORE:
| | |
| --- | --- |
| Matches | 80 |
| Wins | 41 |
| Draws | 15 |
| Losses | 24 |
Making the most of what Chelsea already have
When a manager and his squad aren't performing as well as they should be the club owner or his board have two options: they can either replace the manager or back him in the transfer market to find better players for his system and tactics. That's exactly where Chelsea are right now.
Despite spending over £220 million in the summer transfer window, Lampard has failed to get the best out of the numerous top-class players his clubs signed for him. Timo Werner has just four goals in 17 league games, Hakim Ziyech has managed just one in eight and Kai Havertz is struggling to make an impact at all.
On top of individual performances struggling to make par this season, Chelsea's entire team look dysfunctional and devoid of meaningful tactics. Especially when they come against well-drilled teams with more experienced managers, such as Carlo Ancelotti's Everton, Pep Guardiola's Manchester City or Jurgen Klopp's Liverpool.
The problem undoubtedly lies in Lampard's ability as a manager. Despite the faltering form of the aforementioned imports, each of these players has shown what he can do elsewhere and remain part of a Chelsea squad that is undoubtedly blessed with talent, depth and a good balance across its team. It just needs the right manager to coach it. 
Frank Lampard's managerial record at Chelsea
Who should replace Lampard?
Despite remaining in the job for now, the rumour mill has already begun firing out suggestions as potential successors to Lampard at Chelsea.
We have put together a helpful article here, suggesting that Max Allegri is the current bookies favourite, followed by Thomas Tuchel.
Indeed, Chelsea will need a tactician that can implement a fast-paced, high press that the likes of Werner, Havertz and Ziyech are used to in Germany and Holland respectively, along with a number of other players in the squad.
Tuchel, with his experience in the Bundesliga and at PSG, makes sense in this regard. So too does fellow German coach Julian Nagelsmann, although it's unlikely that he'd be willing to depart RB Leipzig mid-way through a season that could see them challenge for the Bundesliga title.
A little closer to home with a similarly impressive CV and tactics book is Southampton manager Ralph Hasenhüttl. The Austrian has long since been linked to Manchester United as a potential replacement for Ole Gunnar Solskjaer, but he could now be the perfect fit for Chelsea young and ambitious squad.