Julian Nagelsmann once turned down Real Madrid – could he do it again?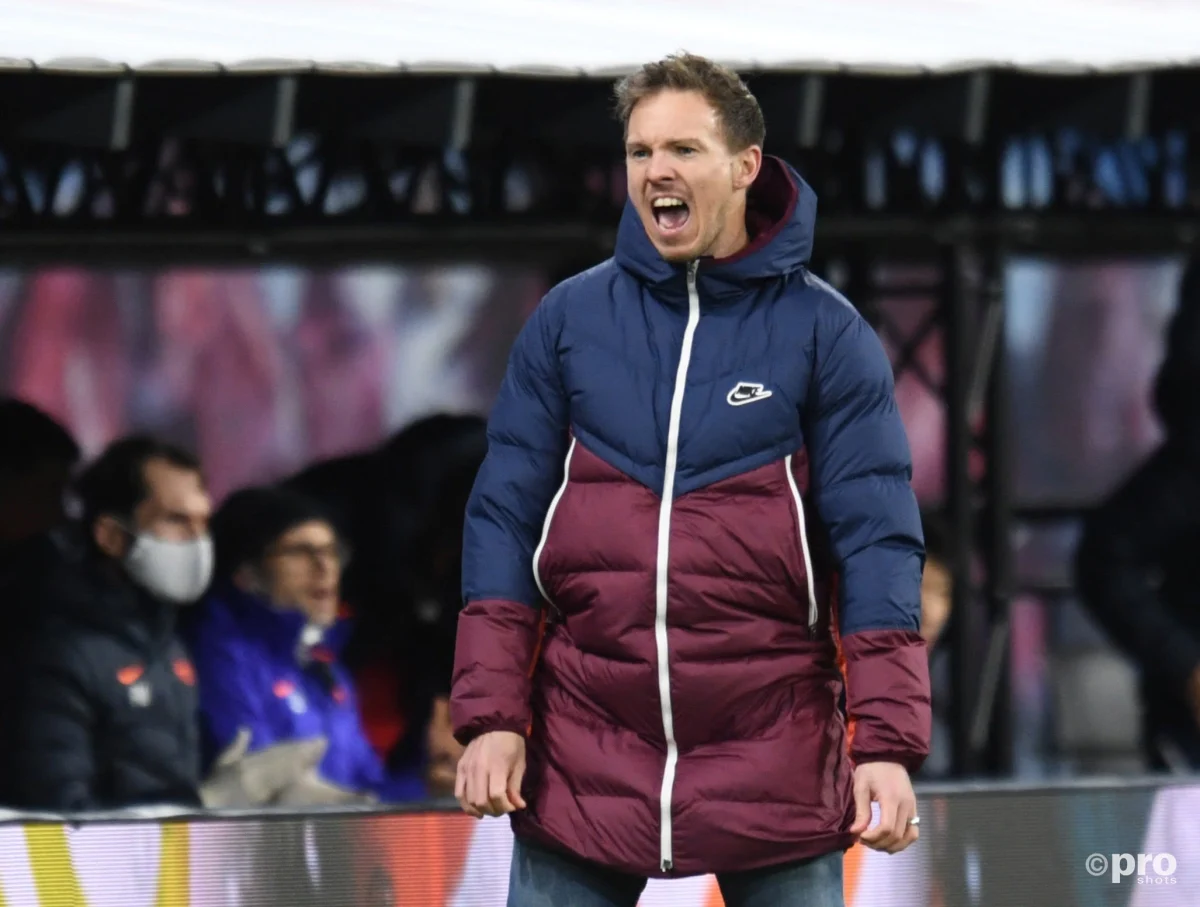 Real Madrid seem to be getting increasingly impatient with head coach Zinedine Zidane and could turn to RB Leipzig's Julian Nagelsmann as a potential replacement in the summer.
According to SportBild, the German head coach has quickly become the ideal candidate should Madrid move on from the manager that won them three, successive Champions League trophies.
Should the Spanish giants pursue Nagelsmann's signature, they'll almost certainly have to wait until the summer to appoint them as their new head coach.
However, Madrid have tried to entice Nagelsmann to Spain before and the last time they did the young German coach ultimately turned them down.
In 2018, following Zidane's unexpected decision to quit as Madrid manager, the Spanish club sought out Nagelsmann to see if he would be interested in succeeding the French coach.
Then still at Hoffenheim, Nagelsmann had already established himself as one of Europe's most exciting young managers after two top-four finishes in the Bundesliga with the provincial club.
However, despite receiving a phone call and speaking to the Spanish club at length, Nagelsmann decided that it wasn't quite the right time in his career to make a move to the Santiago Bernabeu.
"I had phone calls with Real Madrid, but in the end I made the decision not to go," he revealed in an interview with Marca.
"I was one of the shortlisted candidates, but I did not believe it was the right decision to leave for Madrid.
"I wanted my next career step to be logical, and I want to develop in my career. Leipzig went to great lengths to try and sign me, and that was important.
"With Real Madrid, I agreed that we would talk again in future if they need a new coach, and I am available."
As if history now seems intent on repeating itself, Nagelsmann may once again have the opportunity to make the move to Madrid to succeed Zidane in one of the most sought-after managerial roles in European football.
However, whether or not the young German coach would take up their offer or once again reject Madrid remains to be seen.