Could PSG tempt Arsenal to swap Guendouzi for Draxler?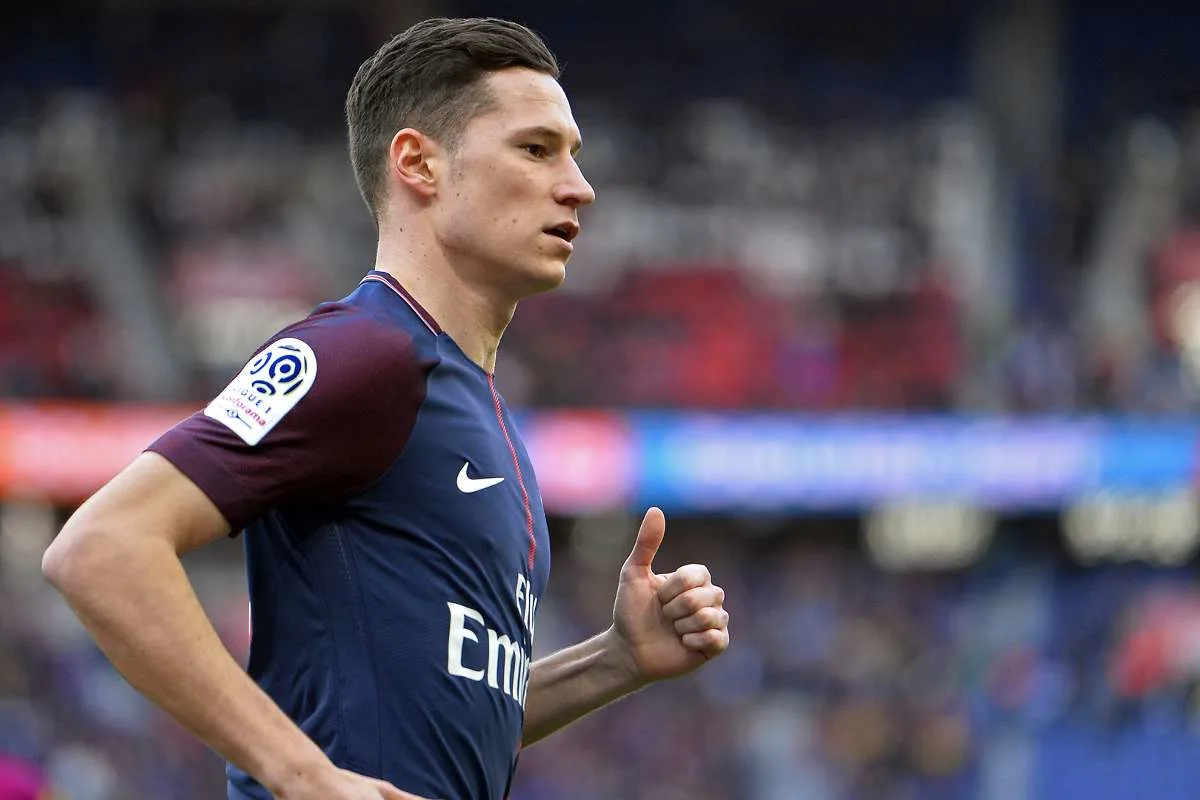 Paris Saint-Germain seem intent on using the January transfer window to trim the fat around Mauricio Pochettino's squad and that will likely mean a departure for midfielder Julian Draxler.
The German talent joined PSG in 2016 for a reported €42 million but injuries and bigger attacking signings like Neymar and Kylian Mbappe have reduced the former Schalke and Wolfsburg player to little more than a glorified back-up.
With his contract set to expire at the end of the season, Draxler has been linked with a number of clubs. However, none more so than Premier League giants Arsenal.
In Tuesday's edition of L'Equipe, the French publication believes the Parisian club could offer Draxler as part of a deal to sign Arsenal's young midfielder Matteo Guendouzi.
Guendouzi, who is currently on only loan at Bundesliga side Hertha Berlin, spent nine years in PSG's youth academy before leaving for Lorient in 2014 and then eventually signed for Arsenal.
And according to the report PSG hope to tempt him back to Ligue 1 by offering Draxler as an option for Arsenal to consider.
Do Arsenal need Draxler?
While the internet is full of jokes surrounding the incessant links between Arsenal and Draxler in each and every transfer window, there is some truth to the idea that Mikel Arteta's side could probably use a player like that in their squad.
Whether played out wide or through the middle of the pitch, Draxler is a superb attacking midfielder that has shown in Germany and France that he can score goals and create assists at the very highest level.
Equally, at just 27 years of age, the Paris-based talent is by no means past his peak or a liability in the same way older players like Willian or Mesut Ozil have become in recent seasons. Arsenal could still get plenty of use out of Draxler's attacking talents.
Should Arsenal sell Guendouzi?
While moving to Arsenal would make some sense for Draxler and the team itself, there doesn't seem to be much reasoning behind the London club wanting to give up a young talent in Guendouzi.
The 21-year-old midfielder hasn't imposed himself on Arteta's side just yet but he has shown at Hertha that he has the talent and drive to become a dependable and perhaps even leading box-to-box midfielder in the Premier League.
With a contract until 2022, it seems unlikely that Arsenal would be willing to sell Guendouzi in the summer and would instead prefer to extend his contract with some assurances that he'll have a strong footing in Arteta's squad next season.
On top of that, it seems unlikely that the allure of Draxler will prove all that strong, considering his own contract runs out at the end of the season and could be approached by Arsenal without the unnecessary caveat of having to give up an exciting young player in the process.