Gotze reveals he could have joined Bayern after being released by Dortmund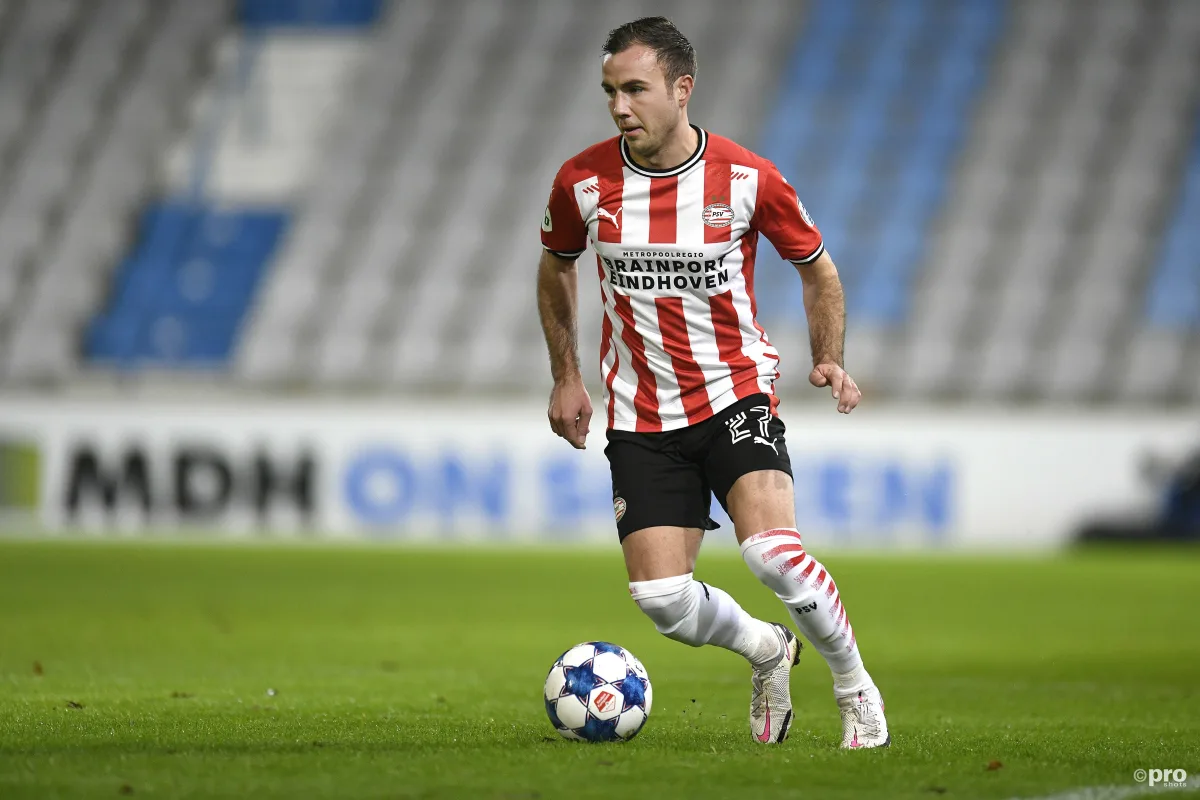 Mario Gotze has revealed that there were conversations about a potential return to Bayern after he was released by Dortmund last summer.
After bursting onto the scene with Dortmund in 2009, he would develop into one of Germany's most promising young players and helped BVB to two consecutive Bundesliga titles in 2011 and 2012.
However in 2013, Gotze would leave the club for arch rivals Bayern in a deal worth €37m.
After a period of mixed success with the Bavarian side, as he did win three Bundesliga titles but suffered multiple injuries, he returned to Dortmund in 2016.
The same injuries persisted and he was eventually allowed to leave the club in the summer of 2020 in search of first-team football, which he got via a transfer to PSV.
According to Gotze himself, though, a return to Bayern was also on the table at that time.
"We spoke openly about my future in the summer, about Bayern's plans," Gotze revealed to Sport Bild, detailing a conversation with Bayern director Uli Hoeness.
"They [Bayern] said that they appreciated me as a person and a player and could have imagined me at Bayern again."
Gotze also said he regularly keeps in contact with Bayern head coach Hansi Flick, though admits the pair are too busy to be communicating constantly.
"Hansi has a similarly tight schedule at Bayern as I do at PSV. He is an excellent coach. To take over a team in the middle of the season and lead it to a triple, that's impressive."
Looking ahead to his future plans, Gotze refused to rule out a return to the Bundesliga, but insisted he was happy where he was at PSV for now.
"I don't want to rule out a return to the Bundesliga," he added.
"Both options are conceivable for me. But now I'm in Eindhoven and fully focused on our goals."
In 13 appearances so far for PSV, he has scored four and assisted three.
Bayern chairman Karl-Heinz Rummenigge recently claimed that the impact of the coronavirus pandemic could leave the club without any transfer dealings in 2021.