Haaland wants silerware before he leaves Borussia Dortmund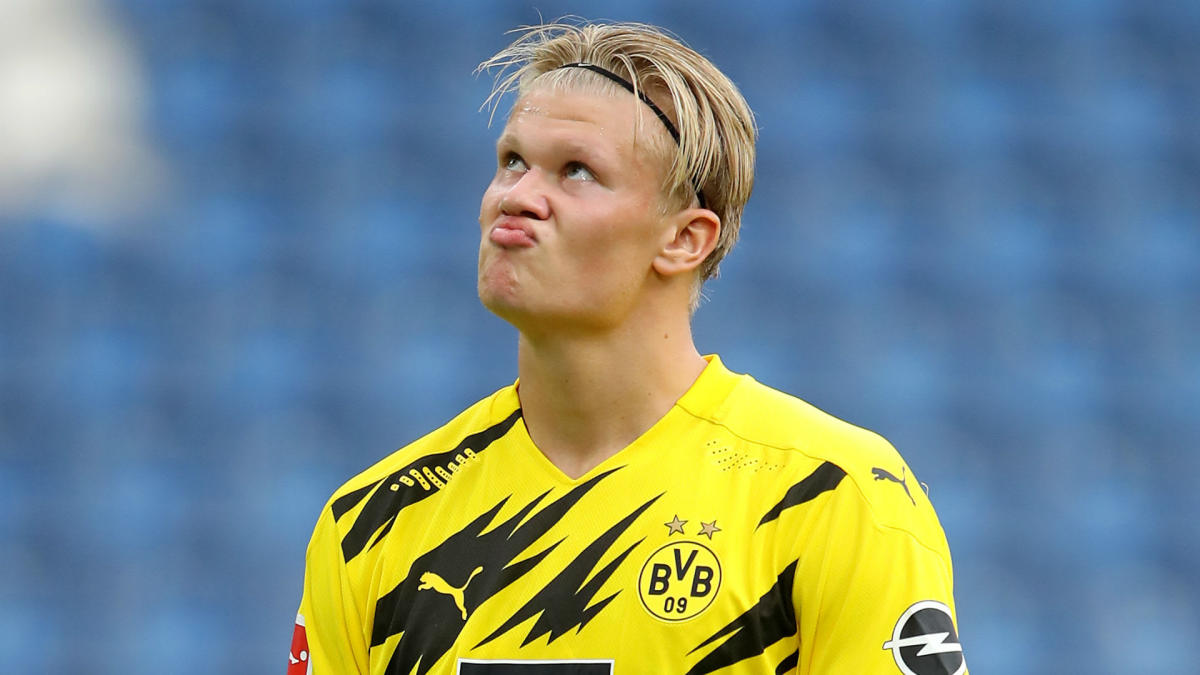 Erling Haaland won't consider a move away from Borussia Dortmund until he's won some trophies with the Bundesliga side, according to the player's father.
In an interview with Sport1, Alfie Haaland stated that while speculation around his son's future was only natural due to his impressive performances, the Norwegian striker had given little thought to which clubs may be interested in signing him in the future.
"When you play well, it's only logical that big clubs knock on your door, but we're talking about speculation here. At the moment it's not in Erling's or my head that another club will be vying for him.
"We signed a long contract with Dortmund and they have a fantastic team for Erling right now. We don't want to look any further ahead."
Haaland has been in tremendous form for Dortmund so far this season, with 11 goals and three assists in just 11 games for Lucien Favre's side.
Such performances have brought with them interest from further afield, with reports in Spain linking the Dortmund striker with a move to Real Madrid in the summer.
However, according to Alfie Haaland, his son is far more interested in winning trophies with Dortmund and catching Bayern Munich in the Bundesliga title race.
"You never know what will happen. We haven't talked about making such a step yet. I think he would like to win some titles with Dortmund.
"That's his goal. Erling can still achieve a lot in Germany and make great progress. Moving abroad is not a priority for us at the moment."
The 20-year-old striker still has four years left on his contract and although rumours have suggested an agreement is in place between the player and Dortmund to allow Haaland to speak to other clubs in 2021, the Bundesliga side have since come out and rejected the notion.