Is Carragher right to call for Firmino replacement at Liverpool?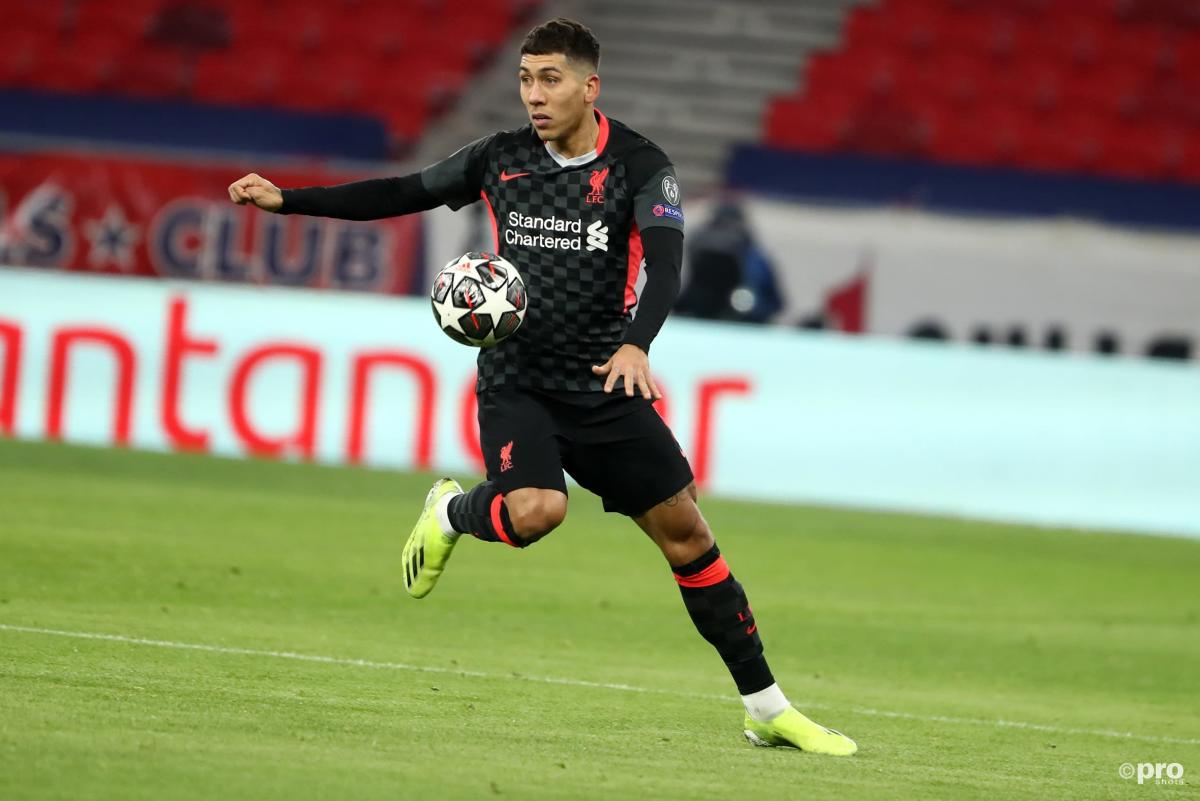 As Liverpool romped to the Premier League title in 2019/20, Roberto Firmino was strangely transparent, with just nine goals and eight assists. A year later, his output had declined further, with nine goals and seven assists.
Firmino was brought to the club as an attacking midfielder from Hoffenheim in 2015, and Jurgen Klopp has turned him into a centre-forward for Liverpool, though questions are beginning to surface over his continued suitability to the role.
Former Liverpool legend Jamie Carragher was asked about Firmino on The Overlap's Fan Debate, and he admitted he is concerned about Firmino's performance levels up front.
"I must say I'm worried about Firmino ever getting back to what he was. I still want a striker to come into Liverpool," he said.
"I know Firmino is not a striker, they don't play with one, but Liverpool don't have a centre forward on their books.
"Divock Origi plays from the left wing, so they don't have anyone – so that's were I'd like to see Liverpool invest."
Liverpool fell well short of the title race last season after a defensive injury crisis, but it was a lack of end product in front of goal that was equally as responsible for a wretched run of form through the winter.
As the Reds look to regain momentum and reach the top of the league again, Carragher casted doubt on their hopes if further reinforcements aren't added.
"The thing for Liverpool is challenging isn't enough. Once you've won the league title for the first time, a challenge is not enough," he said.
"If they did (sign a striker), I think they'd be there or thereabouts. I don't think Liverpool will win the league with what they have, I'd like to see one more come in."
Last summer, Liverpool added Diogo Jota to the side, with injury ultimately restricting him to just 12 starts, though the Portuguese did fire in nine goals across limited minutes.
Liverpool need to add more quality to compete for major titles
But adding to Carragher's point, Jota is not a striker, and Liverpool are seriously lacking in real competition for Firmino's place.
Liverpool have so far added only Ibrahima Konate to the fold at centre-back, and have also yet to replace Georginio Wijnaldum with a new signing in midfield.
Klopp has remained adamant that solutions within the squad would be found, and there are some quality options there – Takumi Minamino is rejuvenated and looked sharp in pre-season, and Harvey Elliott appears ready to play a role in the first team.
Mohamed Salah and Sadio Mane, and particularly the former, consistently shoulder the goalscoring road at Anfield and the Reds need someone that will help alleviate some of that pressure.
Jota has been a brilliant signing and will go on to be a big player both now and into the future, but Carragher is right – if Liverpool want to seize control again, they can't rest on their laurels.
Firmino is 29 years of age and still of fundamental importance to the way the team sets up on both sides of the ball, so directly replacing him isn't necessary just yet. But healthy competition and quality options throughout the squad are vital, as is a plan for the future.
Liverpool have around two weeks to try to get a deal over the line. Sales of Xherdan Shaqiri and potentially Origi could open up the possibility, and it should be something that Klopp and his staff push on with if the Reds are chasing trophies this season.