De Boer praises De Jong: 'He's played in every position except goalkeeper!'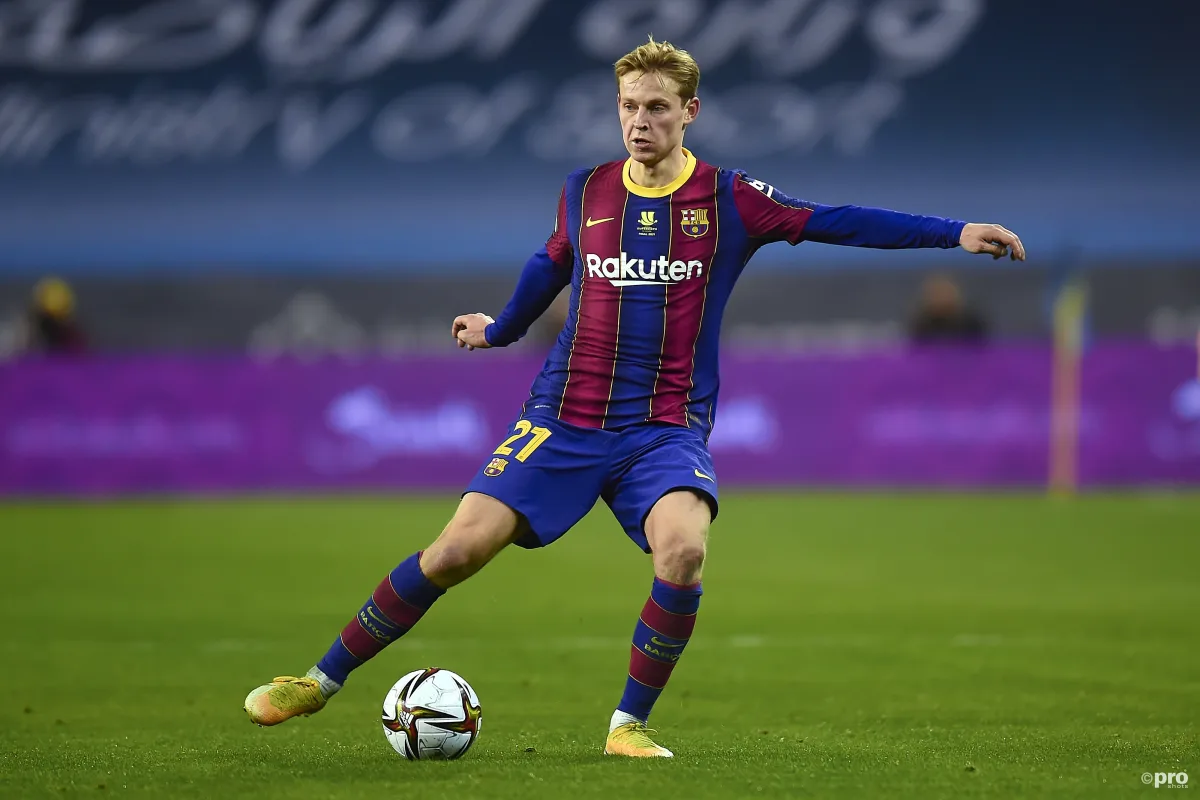 Netherlands head coach Frank de Boer has heaped praise on star midfielder Frenkie de Jong, especially his versatility and his ability to thrive no matter the position.
De Jong broke onto the European scene with Ajax and helped the Dutch giants to the 2019 Eredivisie title as well as playing a major part in their progress to the semi-final of the Champions League in that same campaign.
In the summer of 2019 he formally joined Barca, with the deal having been agreed in January.
Although it took him a shot period to find his feet at Camp Nou, he is now one of their key players.
Crucially, De Jong is equally as capable at centre-back as he is in defensive, centre or attacking midfield and regularly plays in both defence and midfield for both Barcelona and the Netherlands.
Though De Boer is exaggerating slightly by saying he has played in every position, he has praised De Jong for his impact in Catalunya.
"He's doing a terrific job," De Boer told Marca.
"He has played in all positions except goalkeeper. I was at a great club like Ajax, but doing it at Barcelona, ​​with so much pressure, is incredible. And in the Euros it will be one of the keys. If Frenkie plays well, the Netherlands does too.
Barcelona signings
Barcelona finished third in La Liga this season and were knocked out of the Champions League at the round of 16, in what has been a disappointing campaign.
They are starting their summer rebuild already though, as within the last few days they have confirmed three signings – Sergio Aguero, Eric Garcia and Emerson Royal.
Two more players who could reportedly arrive are two Dutchmen under De Boer – Gini Wijnaldum and Memphis Depay.
De Boer, who played for Barcelona between 1999 and 2003, thinks the pair have what it takes to succeed with the Blaugrana.
"Wijnaldum has great years of football left," the former Crystal Palace and Ajax boss continued.
"It is a positive with the ability to reach box to box', and he would be a great acquisition. 
"And Depay is exceptionally talented. He is not as consistent as others, but he decides matches. He has quality to succeed."