Neymar clan hits out at 'baseless' sexual assault accusations amid Nike split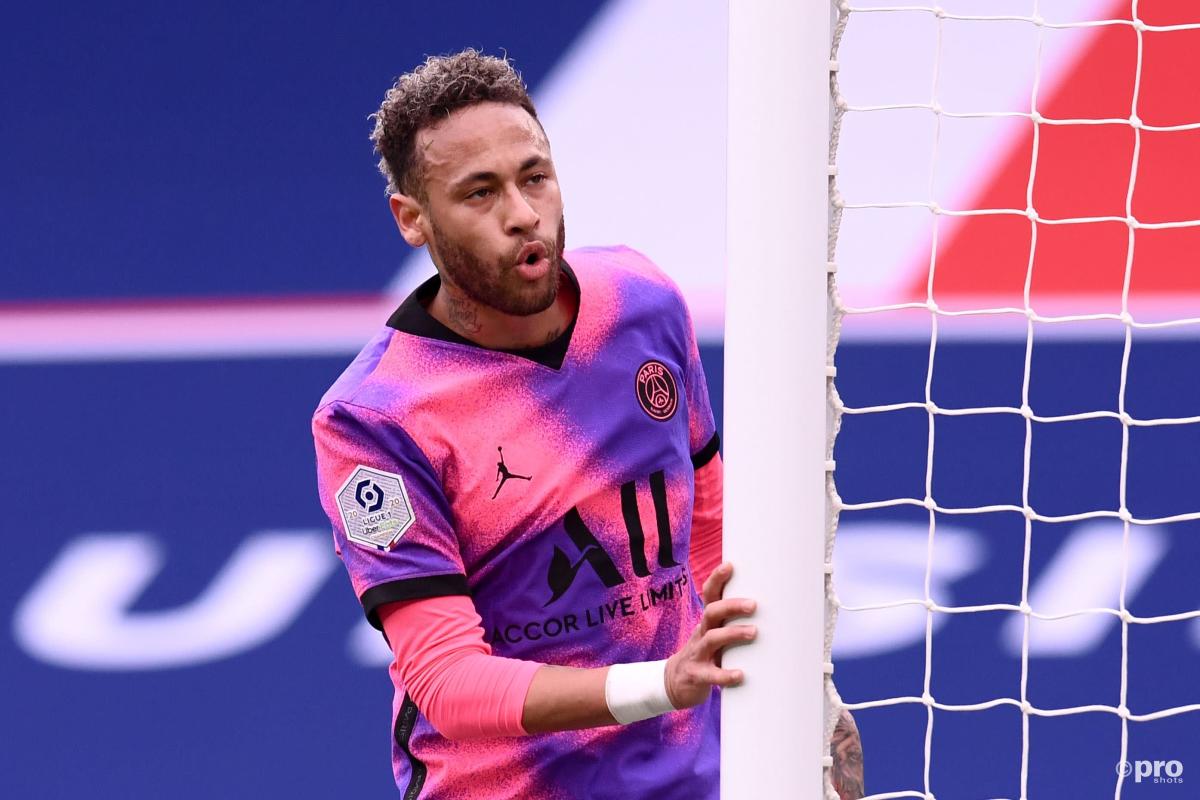 Neymar's spokesperson has claimed that sexual assault allegations, which are reportedly the catalyst for his split with Nike, are "baseless" and that he will "vigorously defend himself" against such claims.
Neymar left a long-time sponsorship deal with Nike in August 2020, with no indication given why he had suddenly switched to Puma.
READ MORE: How Barcelona threw away Neymar's €220m transfer fee
The Wall Street Journal, however, suggests that Neymar was the subject to an investigation regarding alleged sexual assault on a Nike employee dating back to 2016. The internal investigation, however, was never completed by the company and drew no definitive conclusion.
Neymar's representatives, though, are clear where they stand on the matter.
"Neymar Jr. will vigorously defend himself against these baseless attacks in case any claim is presented, which did not happen so far," a spokesperson is quotes in the WSJ as having said.
"It is very strange a case that was supposed to have happened in 2016, with allegations by a Nike employee, come to light only at that moment."
Meanwhile, Nike's general counsel Hilary Krane said: "Nike ended its relationship with the athlete because he refused to cooperate in a good faith investigation of credible allegations of wrongdoing by an employee.
"No single set of facts emerged that would enable us to speak substantively on the matter. It would be inappropriate for Nike to make an accusatory statement without being able to provide supporting facts."
Why did Neymar leave Nike?
Welcome to the fam @neymarjr #KingIsBack pic.twitter.com/aMPnipZXj9

— PUMA (@PUMA) September 12, 2020
It has been unclear exactly the circumstances why Neymar left Nike, with the company issuing a simple message in August 2020 that he would no longer be sponsored by them.
"Neymar Jr. will no longer be a Nike player as of August 31, 2020," a spokesperson said.
Brazilian site UOL reported at the time that Neymar and Nike failed to reach a deal over how much he would be paid for renewing his contract.
"I grew up watching videos of great football legends such as Pele, Cruyff, Matthaus, Eusebio and Maradona. I wish to bring back the legacy that those athletes created on the pitch," Neymar said after signing with Puma.
It has been reported, meanwhile, that Neymar's deal with Puma is worth $30 million per year, making it the biggest personal sponsorship deal in sport when it was signed.