A message for Ole? Pogba explains how Deschamps gets the best from him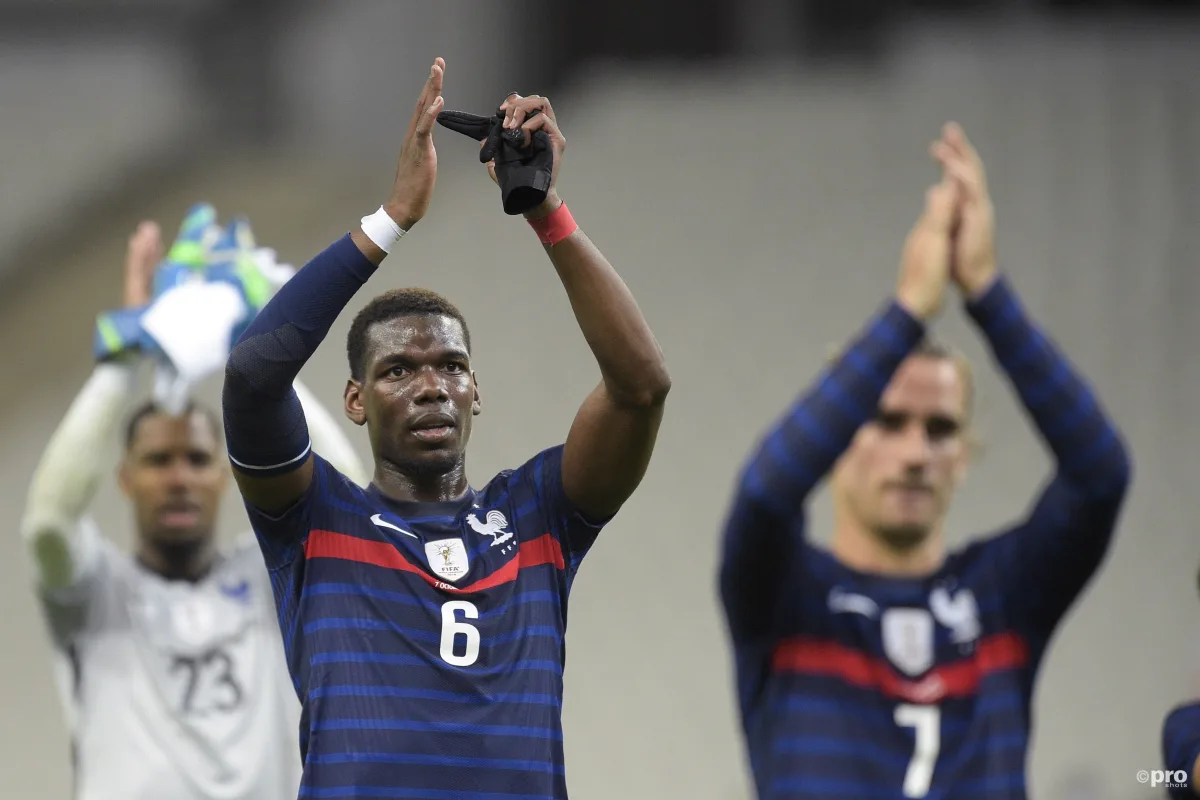 Manchester United's Paul Pogba has explained why he has such a strong relationship with France boss Didier Deschamps.
While Pogba has been considered something of a disappointment during his time at Manchester United, with the national team he is considered an on-field leader.
READ MORE: How could Man Utd line up with Harry Kane?
Indeed, he played a key role as France won the 2018 World Cup and is expected to be equally important at Euro 2020.
Deschamps is widely credited with managing the mercurial Pogba well. Now the Man Utd star, whose future is uncertain approaching the summer transfer window, has revealed what exactly it is that 'DD' does brings out the best in the midfielder.
I'm very grateful for what he's done and I try to give back everything on the field– Paul Pogba on Didier Deschamps
"Does Deschamps pamper me? No, we have a relationship that was created a long time ago," he told BeIn Sports. "The donkey and the carrot should not be forgotten!
"He's always told me the truth about me, he has always pushed me to play good games, not to overdo things, just to do what I have to do.
"Deschamps was always behind me, he's never given me gifts and he's always been straightforward with me.
"He helped me come a leader for France and he gave me that confidence. I'm very grateful for what he's done and I try to give back everything on the field."
Pogba on support of France team-mates
Pogba suggested there might be more to his success with France than just the coach.
"With the squad we have, the staff and everyone, you need people like that to make you feel comfortable and relax," he said.
"Even the older players, Hugo Lloris, Blaise Matuidi and Olivier Giroud, they considered me a leader and gave me this status.
"I've always been a person who likes to talk and encourage others, a leader, a winner. I want to make sure everyone has that mentality in the squad."
Pogba has played 40 times for Man Utd this season, scoring six goals and assisting another nine.