Revealed: Haaland's summer transfer will cost Barca €1 billion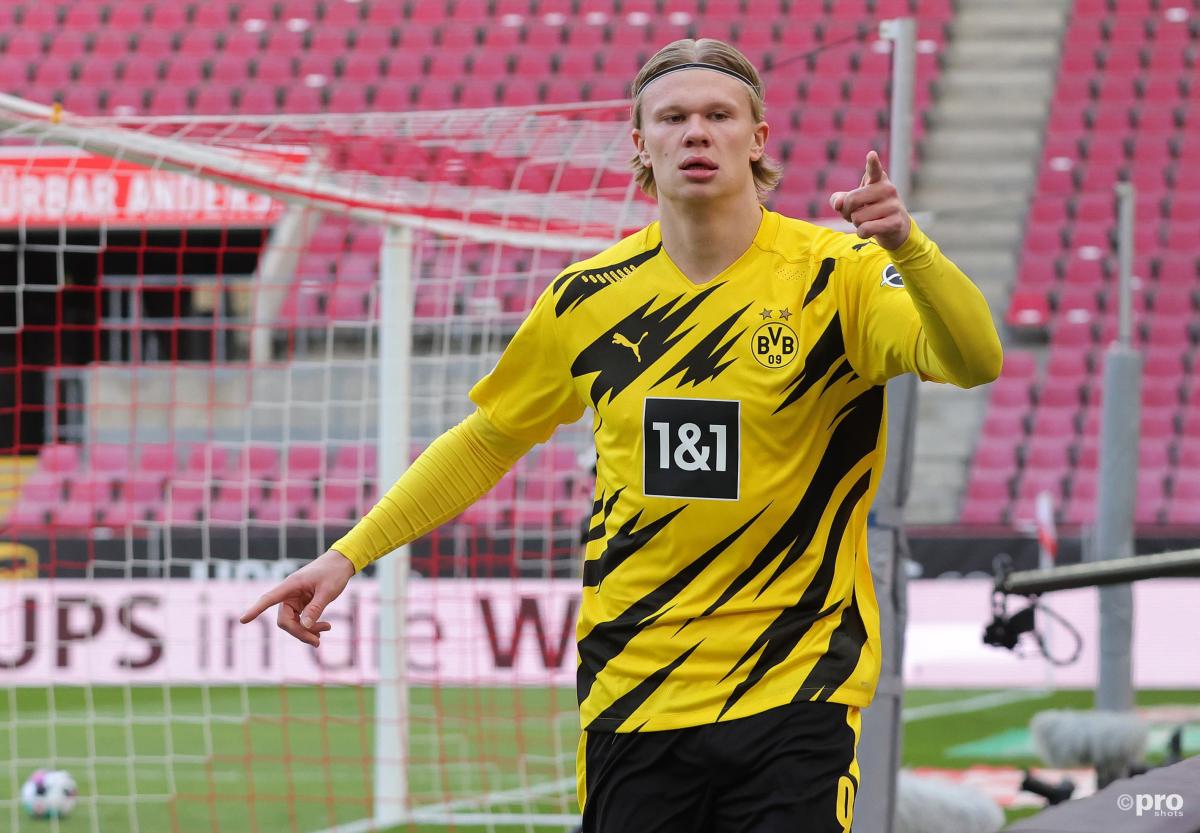 Erling Braut Haaland's prospective summer transfer will cost Europe's super-clubs up to €500 million – and Barcelona over €1 billion.
Catalan journalist Gerard Romero of RAC1 has broken down all the costs – from transfer fee to salary to agent commissions – and revealed that the final price will be an astronomical one.
During his meeting with Barcelona earlier this week, Haaland's agent Mino Raiola requested €20m in commission for himself and another €20m for the Dortmund striker's father.
READ MORE: Haaland's father blasted over Barcelona transfer negotiations
READ MORE: How much does Neymar earn and what is the football legend's net worth?
Raiola also demanded a five-year contract worth €30m a season net, meaning the player will make €150m net over the course of his deal.
However, depending on the tax laws of the country he plays in, Haaland's next team will have to pay double that in terms of his gross salary.
That means, at €60m a year gross, it will cost Haaland's new club €300m in wages over five seasons.
So, before we even get to the transfer fee, Haaland will cost around €340m.
What this transfer fee will be is a debatable one. It is understood that Haaland has a minimum fee release clause in his Dortmund contract of around €75m but it is unclear if that clause comes into effect this summer or from 2022.
If the clause comes into effect in 2022, then Haaland will cost around €150m.
Therefore, it is safe to say that Haaland's next club will have to splash out at the very least more than €400m – and at the very most close to €500m.
If he moves to Barcelona, Raiola is demanding that Messi stays at the club, which will also be unbelievably costly.
Leo's last contract with Barca cost the club a staggering €555m.
Haaland: Statistics in 2020/21
| Category | Statistic |
| --- | --- |
| Games | 37 |
| Starts | 36 |
| Goals | 39 |
| Assists | 8 |
| Man of the match | 11 |
Haaland all competitions statistics, via
FootballCritic
Therefore, for Barca to get Haaland, they may have to shell out over €1 billion in total if they are to also offer Messi a similar contract this time around.
As for the other teams around Europe, it is clear that only a handful of super-clubs will be able to afford Haaland during this post-Covid economic climate.
Raiola and Alf-Inge Haaland spent this week holding talks with both Barcelona and Real Madrid over a potential move there.
But with Barcelona in financial crisis – and Real Madrid not swimming in cash either – it remains to be seen whether they can possibly afford such an investment.
Thus the Manchester duo of Man United and Man City may now consider themselves as being in the strongest economic position to make such a transfer happen.