Real Madrid and Liverpool target Mbappe speaks English and Spanish perfectly, says Pochettino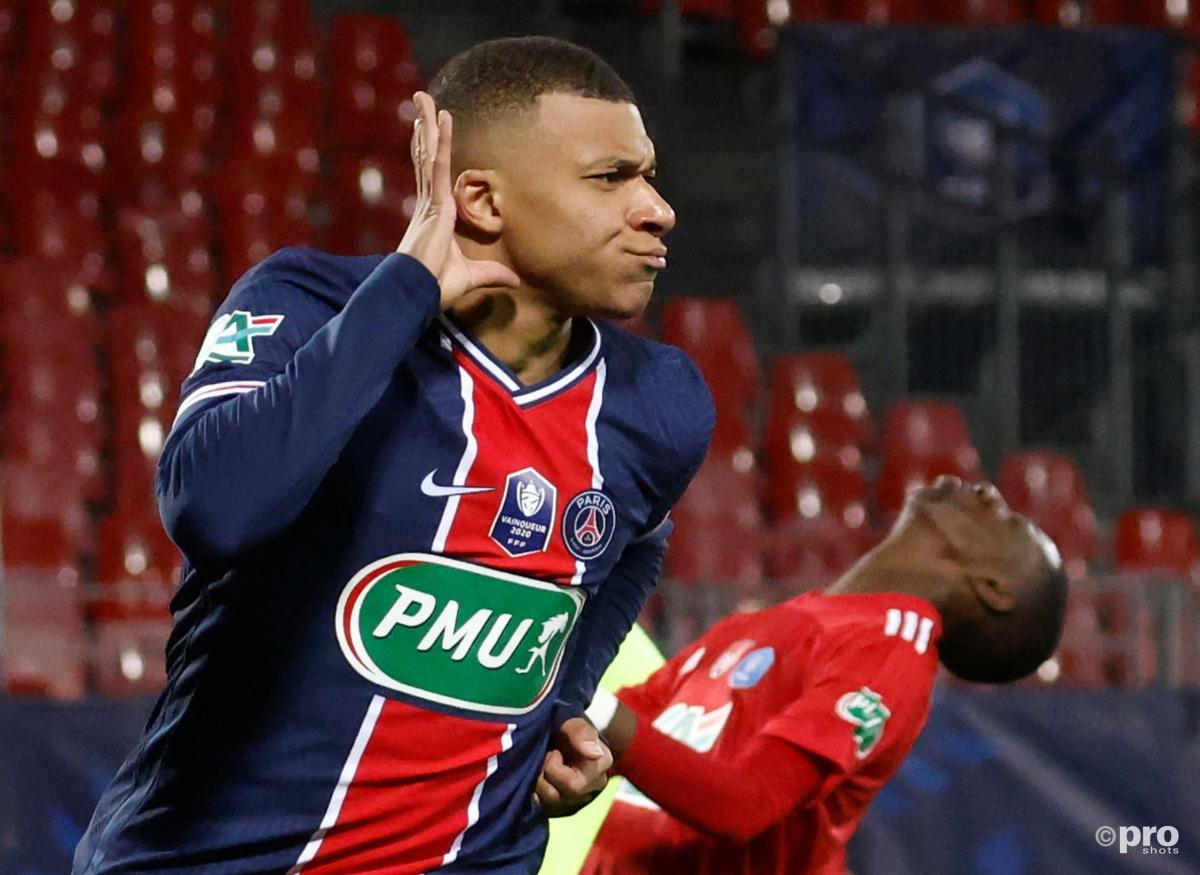 Paris Saint-Germain boss Mauricio Pochettino says Kylian Mbappe's obsession for football is clear and that he speaks with the France star in both English and Spanish.

Mbappe, 22, is expected by many to take the mantle of the world's best player from Lionel Messi in years to come. He has already shown his quality by helping PSG reach the semi-finals of the Champions League with impressive displays against Barcelona and Bayern Munich. Manchester City are next in his sights.
Read more: It is not the end for Mbappe at PSG, says Leonardo

Pochettino has lauded Real Madrid target Mbappe, who talks to his boss about football from all over Europe and always asks about life in England.

"Kylian loves football, he loves to talk about football," Pochettino told The Guardian. "He asks about England – how is the game, the mentality and the culture there? – and also Spain and Argentina. He will watch, every day, games from England, France, Italy, Germany.

"He's only 22 but very mature, confident in his talent and open. He can speak French, of course, but also perfect English and Spanish. I speak in English and Spanish with him – more English than Spanish.
"I said to him the other day: 'I need to practise my French with you, to improve,' and he said: 'Sure, but it's better for me to talk in English.' He loves to practise different languages."
PSG under pressure to extend Mbappe's contract
PSG will be concerned about Mbappe's contact situation at the Parc des Princes. His current deal runs out in 2022 and there is expected to be a lot of interest in his services.

Pochettino has not spoken about the player's future, but says Mbappe remains confident of success at PSG, as he proved heading into the Champions League last-16 first-leg against Barcelona at Camp Nou.

"Before the first leg in Barcelona, I told him that I'd won there one time with Espanyol and he said, very seriously: 'OK, tomorrow will be the second time,'" the former Tottenham boss continued.
"I said: 'Are you sure?' And he said: 'Yes, don't worry. We are going to win.' He was laughing after the game and he said to me on the pitch: 'I told you, I told you, I told you.'"